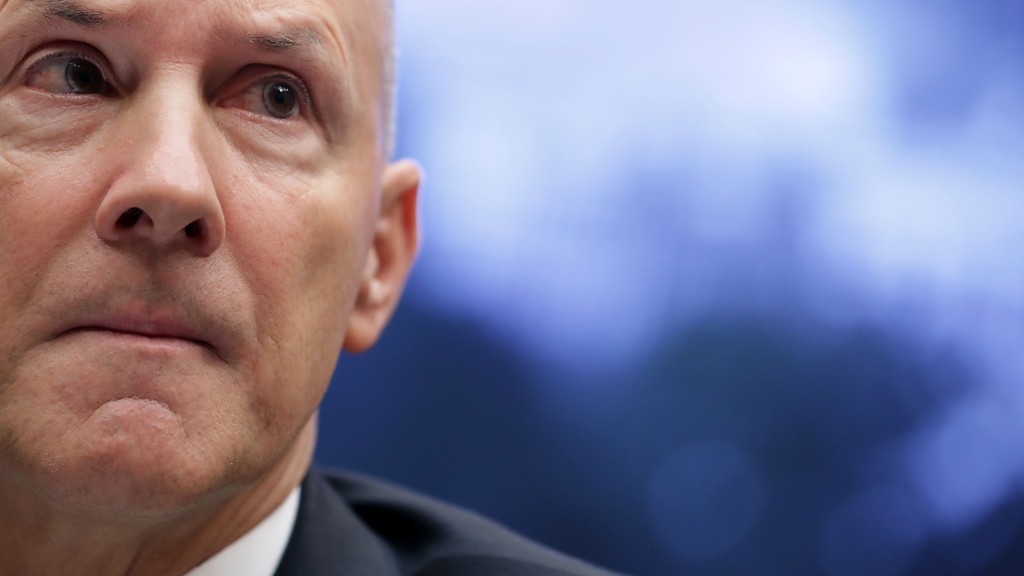 Equifax has landed a $7.25 million government contract to help the IRS detect fraud.
The deal was finalized last week, according to the federal government website that tracks contracts.
The timeline is notable; earlier in September, the credit monitoring firm announced a massive security breach that may have exposed the personal information of as many as 145.5 million people.
Equifax (EFX) is now tasked with helping the agency "verify taxpayer identity and to assist in ongoing identity verification and validations needs," according to contract details posted online.
The agreement was first reported by Politico.
The posting identifies the contract as a "sole source order," which indicates that the government thinks Equifax is the only company that can do the job. The designation also means the government doesn't need to open up a competitive bidding process to let other companies make a pitch.
Related: Former Equifax CEO testifies before Congress
Neither the IRS nor Equifax immediately responded to a request for comment.
On Tuesday, Richard Smith, the former CEO of Equifax, testified before before the House Energy and Commerce Committee about the breach.
"I'm here today to say to each and every person affected by this breach: I'm truly and deeply sorry for what happened," Smith said.
He'll appear before the Senate Banking Committee and a Senate Judiciary subcommittee on privacy on Wednesday.
Equifax is also facing a number of state and federal probes related to the hack. The company is under investigation by the Department of Justice, the FBI and the Federal Trade Commission.
It's already been sued by the state of Massachusetts and by individuals across the country.
-- CNNMoney's Donna Borak contributed to this report.