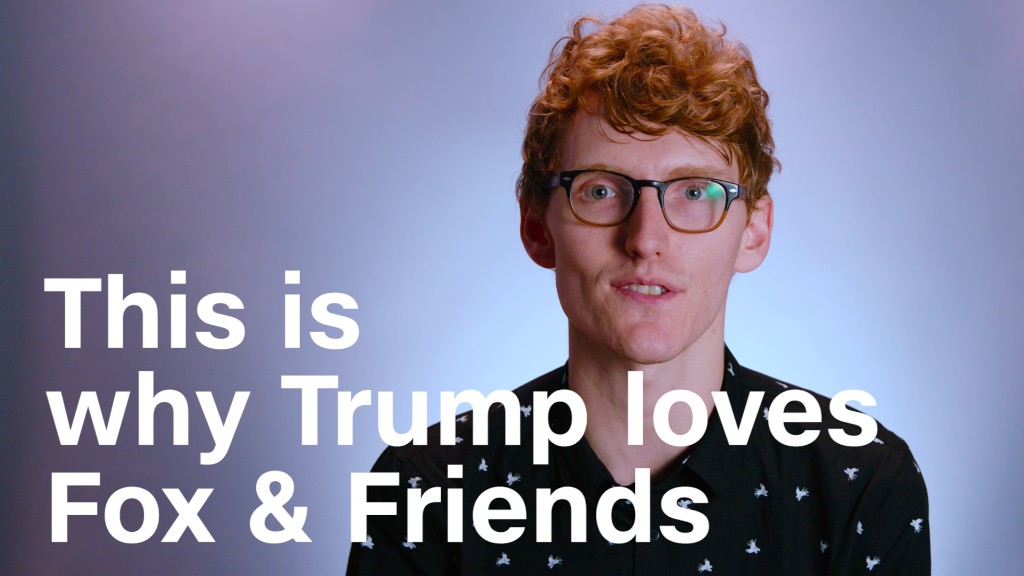 President Donald Trump may have to clear an extra hour out of his morning schedule: his go-to cable news program is about to get an hour longer.
"Fox & Friends," the morning gabfest that has seen its influence grow in the first year of Trump's presidency, will now see its time slot expand, as well. Fox News announced Wednesday that the "Fox & Friends franchise" will add another hour.
Beginning next Monday, "Fox & Friends First," the lead-in to the flagship morning program, will now begin an hour earlier at 4 a.m. ET. "Fox & Friends" will maintain its regular 6 to 9 a.m. time slot.
Trump has, almost single-handedly, made "Fox & Friends" one of the most powerful entities in news media. The program has long generated strong ratings, but now it serves as a window into the President's mindset -- and source material for his tweets.
Relate: Trump tweets and the TV news stories behind them
Trump has been known to react to "Fox & Friends" segments and interviews in real-time, frequently taking to Twitter while the program is still in progress. He has also used his Twitter feed to promote the show, and has gone out of his way to heap praise on the three co-hosts, Brian Kilmeade, Steve Doocy and Ainsley Earhardt.
The expansion of the franchise is seemingly a response to the show's newfound clout and a bid by Fox to claim victory in the 4 a.m. hour.
CNN's "Early Start with Christine Romans and Dave Briggs," which airs from 4 to 6 a.m., ranked number one in the last quarter among adults aged 25 to 54, the demographic most valued by advertisers. Fox is matching CNN by going live at 4 a.m. MSNBC runs taped programming until 5 a.m.
It remains to be seen whether the expansion pays off for Fox, but it seems a safe bet that at least one loyal viewer will be tuning in.
As New York Times reporter Maggie Haberman said Wednesday in response to Fox's announcement, "Tweeting can begin much earlier."