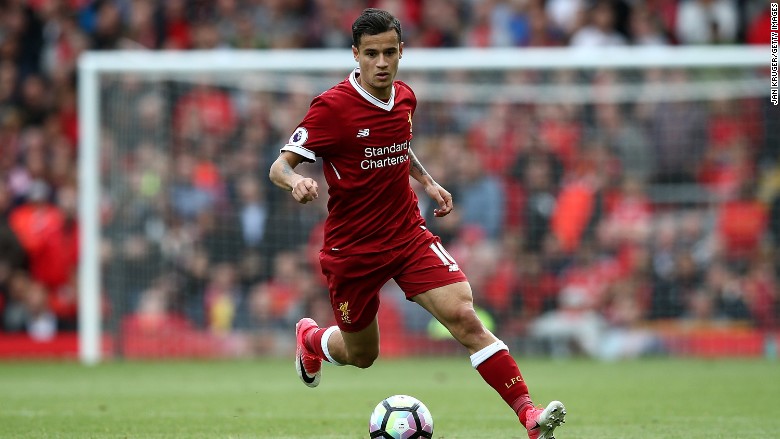 Has English soccer team Liverpool scored an own goal with a Chinese sponsorship deal?
The high-profile club, which is owned by the same company as the Boston Red Sox, has come under fire this week from human rights campaigners who want it to ax a deal with a company that bottles mineral water from a Tibetan glacial spring.
Activist group Free Tibet slammed Liverpool's agreement with Hong Kong-based Tibet Water Resources, highlighting allegations of human rights abuses in Tibet.
"While a deal with a company based in Tibet might sound like an attractive and exotic opportunity, the reality for the Tibetan people is very different," said John Jones, communications manager at Free Tibet. The organization said that more than 20 other advocacy groups were backing the campaign.
Owned by U.S. company Fenway Sports, Liverpool is one of England's most successful teams, with a history of winning major trophies both at home and in European competition. It also has a big following in Asia.
Related: U.S. slams China, Turkey, Saudi Arabia for religious repression
The club signed the sponsorship deal with Tibet Water in July. As part of the pact, Tibet Water gets social media support and access to Liverpool players, a club statement said. Financial terms weren't disclosed.
Liverpool didn't immediately respond to a request for comment Friday.
Tibet Water's website says its bottled water is sourced from mountains in the region that rise 5,100 meters (16,700 feet) above sea level.
Free Tibet said that Tibet has become one of the most repressive places on earth under Chinese rule and that Tibetans have been given no say in how natural resources like water are used. It didn't directly accuse Tibet Water of any specific wrongdoing.
Related: Tensions on the roof of the world
Liverpool should cut ties with Tibet Water in order to "send a clear signal that Liverpool FC rejects any association with human rights abuses," Jones said.
Tibet Water declined to comment on Free Tibet's campaign against its partnership with Liverpool.
The Chinese government took control of Tibet in 1951 following a military invasion the previous year. China says Tibet has been part of its sovereign territory since the 13th century.