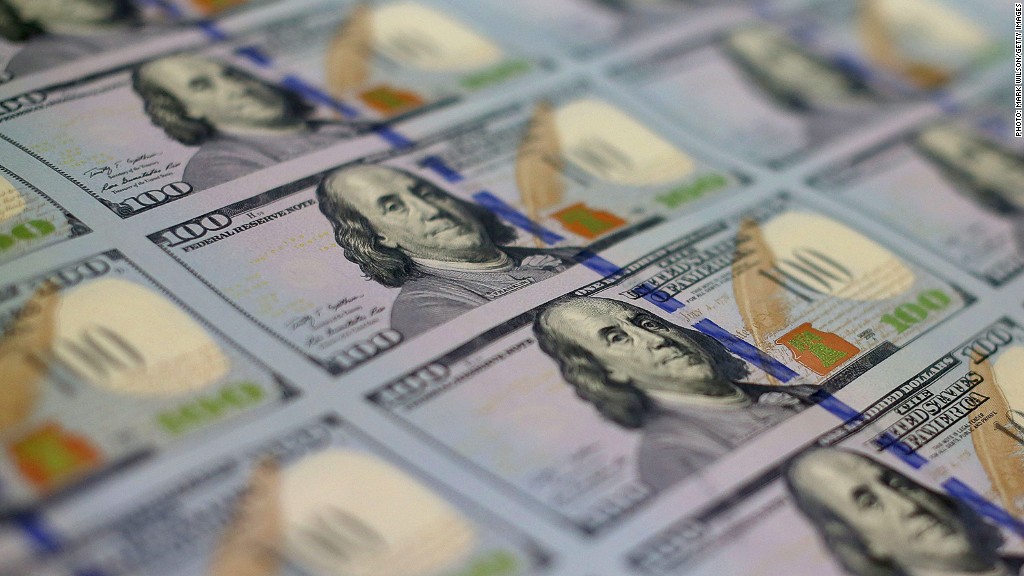 The Consumer Financial Protection Bureau issued new rules on payday loans this week.
Consumer advocates say the rules will help low-income people and families trapped in endless cycles of debt.
The industry argues that payday loans provide an option for people facing unexpected expenses or financial emergencies. The rules could cripple the industry, which collected about $3.6 billion in fee revenue in 2015, according to the CFPB.
Here's what you need to know about payday loans and the new regulations.
What are payday loans?
Payday loans are typically between $200 and $1,000 and must be paid back when a borrower receives his or her next paycheck.
On average, borrowers incur a $15 fee for every $100 borrowed, according to the Community Financial Services Association of America (CFSA), which represents payday lenders. That's the equivalent of a more than 391% annual interest rate.
Where do you get them?
A patchwork of state laws may limit access in some areas or cap the amount people can borrow. Some states have banned them entirely, according to the National Conference of State Legislatures.
What's the controversy?
The CFPB argues that most customers who take out payday loans can't afford them.
About four out of five payday loan customers re-borrow their loan within a month. A quarter end up re-borrowing more than eight times, according to the CFPB. All the while, they rack up new fees.
Watchdog groups have long labeled payday lending practices as "predatory."
Dennis Shaul, CEO of the CFSA industry group, concedes that some customers do get trapped by payday loans in a harmful cycle of debt -- but it's a small percentage, maybe 15%, he says.
He insists the industry is not out to prey on the financially vulnerable.
"We're making about an average of 4% return on investment," he told CNNMoney. "We're not making an obscene profit on the backs of people."
What do the new rules do?
1) Vetting borrowers: Lenders will need to check out a borrower's income, living expenses, and their major financial obligations (like a mortgage or car payment). In most cases, that'll mean pulling a credit report.
2) Special rules for loans under $500: Borrowers who take out some smaller-sized loans won't necessarily have to go through all the vetting hurdles. But those borrowers must pay at least one-third of their loan before they can take out another. Frequent borrowers and indebted borrowers may also be prevented from borrowing again.
3) Limits on number of loans: If a borrower takes out three payday loans in "quick succession," lenders must cut them off for 30 days. Also, unless they can prove an ability to pay it all back, borrowers cannot take out more than one payday loan at a time.
4) Penalty fee prevention: Lenders cannot continue trying to withdraw payments for a borrowers' account if they don't have sufficient funds. After two payment attempts, lenders will be required to re-authorize a payment method with the borrower.
The CFPB's new rules, which will take effect in July 2019, will also apply to other types of loan products beyond traditional payday loans. They include auto title loans, deposit advance products, and longer-term loans with balloon payments.
What does this mean for payday lenders?
Shaul says the industry wants to to prevent the rules from taking effect -- perhaps by working with the CFPB directly, convincing Congress to intervene, or by filing a lawsuit.
If they can't stop the rules from going into effect, Shaul says he expects payday lenders will be hurt, but they'll likely develop new products that comply with the rules.
Some payday lenders, however, may be forced to close up shop.
What does this mean for consumers?
If payday loans become unavailable in some areas, the CFPB says there are alternative options. Those include certain short-term loans offered by some community banks or credit unions. Some employers also offer advance payday programs. Neither of those options likely would be affected by the new rules.
-- CNNMoney's Donna Borak contributed to this report.