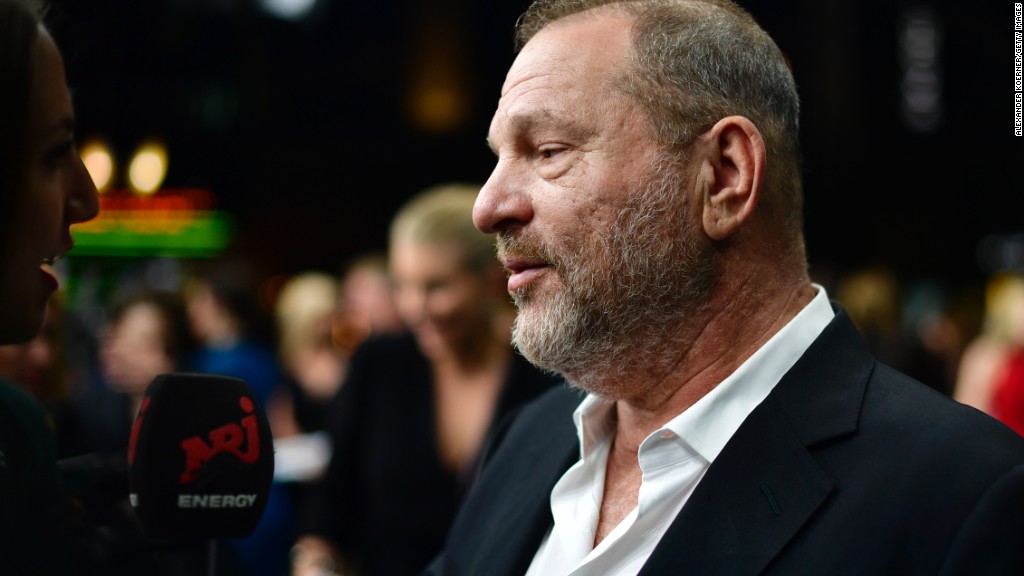 Late night TV is taking heat from social media and news outlets for its failure thus far to address the sexual harassment allegations against Harvey Weinstein that came to light in a New York Times story published last Thursday.
"Saturday Night Live" excluded mention of Weinstein in its sketches and in its parody news segment "Weekend Update" over the weekend.
"SNL" had prepared Weinstein jokes but they "just didn't land" with the audience during a dress rehearsal, according to a source with knowledge of the matter. The lines were cut from Saturday's live show, which was hosted by actress Gal Gadot, with musical guest Sam Smith.
"SNL" creator Lorne Michaels responded Sunday morning to a Daily Mail photographer's question about the lack of Weinstein jokes in the episode. "It's a New York thing," Michaels reportedly said.
NBC did not immediately respond for comment on this story, but the source, who did not want to be named, clarified Michaels' comment by saying the allegations against Weinstein had not yet amassed national interest.
The New York Times' story detailed multiple incidents of alleged sexual harassment against Weinstein, who was fired from his own production company on Sunday.
Headlines like "Late-Night Hosts Ignore Harvey Weinstein Sexual Harassment Scandal" ran on conservative sites like Breitbart, while other outlets ran op-eds that slammed late night for being "hypocrites," citing references to late night jokes about Bill O'Reilly when he faced accusations of sexual harassment.
Comedy Central's "The Daily Show with Trevor Noah" did make a brief joke about Weinstein last Thursday, while John Oliver tackled the subject on HBO's "Last Week Tonight" Sunday night.
"Step aside, 'Chocolat,' You are no longer the most horrifying picture that Harvey Weinstein has ever produced," Oliver said about the allegations.
"Late Show" host Stephen Colbert addressed the matter on social media.
"So far, Harvey Weinstein has checked off 'Sex' and 'Lies,' but I really don't want to see the Videotape," Colbert tweeted Friday in an apparent nod to the Weinstein-produced film, "Sex, Lies, and Videotape."
Jimmy Kimmel responded to Donald Trump Jr.'s request for the host's thoughts on the Weinstein story by tweeting, "You mean that big story from the failing, liberal, one-sided @nytimes? I think it is disgusting."
"Great I look forward to your monologues next week," Trump Jr. tweeted back. "You're probably due for a change if only for a moment or two."
Kimmel fired back with a link to the infamous 2005 Access Hollywood video of Trump making vulgar and sexist comments about women.
"Great," Kimmel tweeted. "In the meantime, enjoy this!"