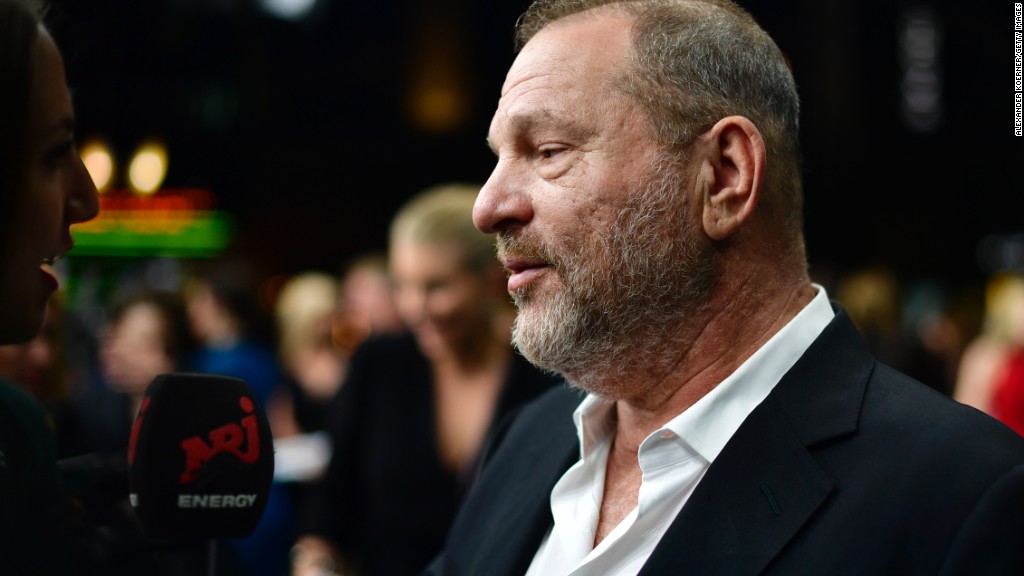 Harvey Weinstein has lost his job. Should he lose his honors too?
Weinstein was fired from the film company he co-founded on Sunday, just days after a New York Times investigation detailed numerous incidents of alleged sexual harassment by the powerful producer.
Apart from winning numerous movie industry awards, Weinstein received state honors in France and Britain.
He was named an honorary Commander of the Order of the British Empire in 2004. The honorary CBE is one of the highest accolades a foreigner can receive. France awarded him the Legion of Honor in 2012.
The awards were for Weinstein's services and contributions to the film industry in the U.K. and France. Now he faces calls to be stripped of both.
Related: Meryl Streep speaks out on 'disgraceful' Harvey Weinstein allegations
The U.K. government states that honors can be taken away from people "who have done something to damage the honors system's reputation."
Examples of such behavior include being sentenced to prison for at least three months for a criminal offense, or being struck off by a professional body for something directly relevant to their honor. Other reasons may also be considered by the "Honours Forfeiture Committee."
The committee makes a recommendation to the Queen, who decides whether the honor should be withdrawn. The process is confidential, but an announcement is made if an honor is revoked.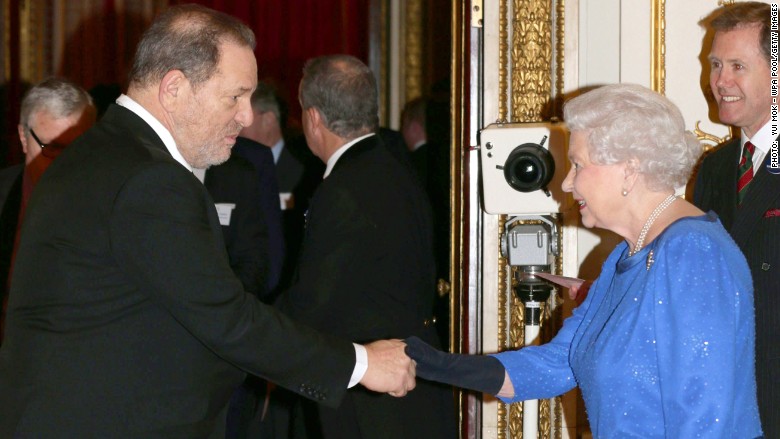 Stuart Hall, a former BBC television host and sports commentator, and entertainer Rolf Harris had their awards taken away in 2013 and 2015, after being found guilty of indecent assault.
And former Royal Bank of Scotland chief executive Fred Goodwin had his knighthood taken away in 2012 over his role in the failure of the bank during the financial crisis.
A French government official told CNNMoney that it would not consider withdrawing the Legion of Honor from a foreigner without a criminal conviction.
France removed honors from disgraced cyclist Lance Armstrong in 2014 after he was stripped of his Tour de France titles, and fashion designer John Galliano, who was convicted in 2011 of making anti-Semitic remarks.
Officials in the U.K. did not respond to CNNMoney's requests for comment.
Related: Harvey Weinstein has been fired. So what's next?
Weinstein has also been a fellow of the British Film Institute since 2002. The fellowship is awarded to individuals in recognition of their outstanding contribution to film or television culture.
The BFI did not comment on the allegations against Weinstein. It has never before stripped anyone of a fellowship.
The New York Times expose revealed the powerful film producer has faced many accusations of sexual harassment spanning decades. He reached at least eight settlements with women between 1990 and 2015.
He denied some of the allegations, but admitted to improper behavior and apologized for causing pain.