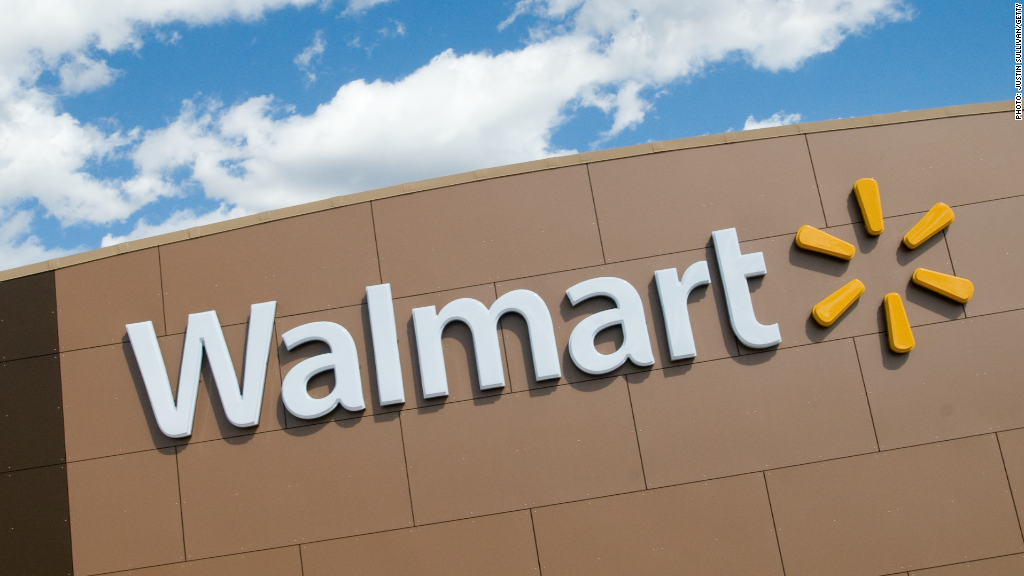 Look out, Amazon: Soon you can return items at Walmart in just 30 seconds.
The company will allow customers to start the return process on the Walmart app. Then they can take the unwanted product to a physical Walmart (WMT)store, hop in an express lane, scan a code and hand the item to a Walmart employee.
The system will be available in November for items that Walmart sells and ships online. It will expand to store purchases early next year. Walmart also wants to streamline returns for products sold by third-party retailers on its website.
It's part of the company's push to establish itself not just as a dominant brick-and-mortar retailer, but as a digital power player, too.
Related: Cool or creepy? Walmart to deliver food and put it in fridge
Last month, Walmart announced it was testing a service that lets customers buy products from Walmart.com and have them delivered even if there's nobody home.
Walmart recently acquired Parcel, a startup delivery service, as it works toward same-day delivery in New York. And it's trying to cater to younger customers with Uniquely J, a brand for Millennials that's being rolled out by Walmart's Jet.com unit.
Amazon, of course, is a formidable competitor, and is trying to cement and even expand its dominance. The company is spending $13.7 billion to acquire Whole Foods. An Amazon analyst earlier this year called groceries the company's largest "untapped opportunity."