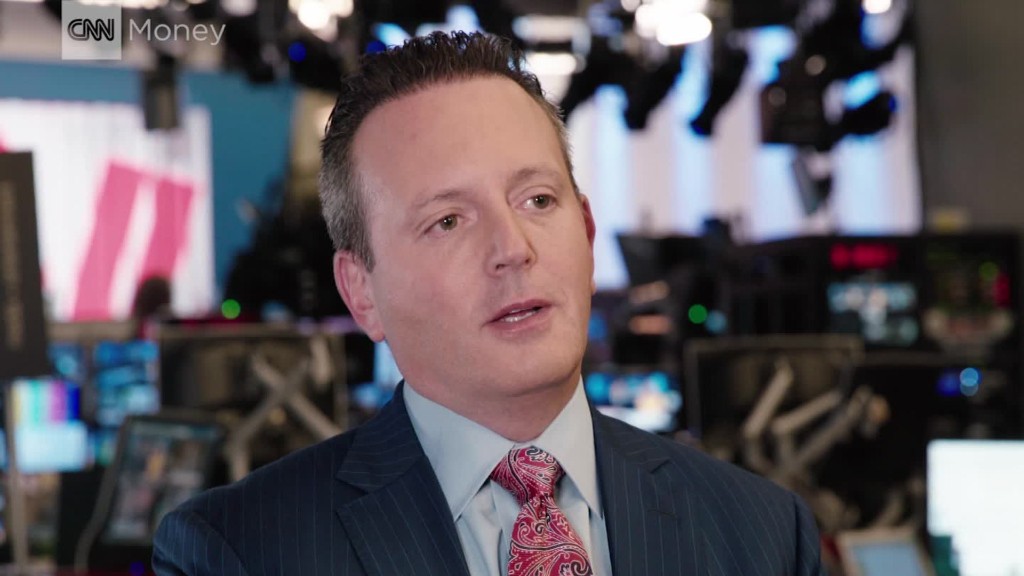 Pfizer, one of the world's largest drugmakers, is considering a sale of its consumer healthcare division, a unit that includes well-known brands such as Advil, Centrum, ChapStick, Robitussin and Preparation H.
Pfizer said Tuesday morning that it might sell the business outright or spin it off to investors as a separately traded stock.
Shares of Pfizer (PFE) fell slightly on the news. The stock, which is one of the 30 members of the Dow Jones Industrial Average, is up about 11% this year, but it has lagged the Dow and S&P 500, which have gained about 15%.
Ian Read, Pfizer's chairman and CEO, said in a press release that the consumer products business could be better off outside of Pfizer, even though there continues to be "a strong connection" between the consumer unit and Pfizer's core drug division.
The consumer healthcare unit generated $3.4 billion in annual sales for Pfizer in 2016.
But Pfizer makes most of its revenue (nearly $53 billion last year) and profits by selling prescription drugs. The company owns the patents for pneumonia vaccine Prevnar, pain treatment Lyrica, cholesterol drug Lipitor and the erectile dysfunction pill Viagra. The patent for Lyrica expires in 2018, and generic competition for Viagra will begin in December 2017.
Reports of a possible sale of the consumer unit first surfaced last November.
It's no secret that Pfizer is trying to boost its portfolio of blockbuster treatments, which are far more profitable than consumer products. The company announced a plan to buy Botox maker Allergan for more than $150 billion in late 2015.
In fact, the profits are so high that President Trump has even taken the industry to task for soaring prescription drug prices. (It's still not clear whether stalled efforts by Trump and Congress to repeal and replace Obamacare will help or hurt the drugmakers.)
Related: Trump says drug companies 'getting away with murder'
But Pfizer scrapped the Allergan deal in April 2016 following criticism of the merger by President Obama and other politicians because it was structured as a so-called tax inversion.
Allergan (AGN) is based in Ireland and a merger could have allowed Pfizer to move its legal corporate headquarters and reduce its tax bill to the U.S.
The potential sale of popular over-the-counter drugstore staples by Pfizer also comes as many big retailers, including pharmacy chains CVS (CVS) and Walgreen (WBA), are trying to figure out how to compete with Amazon.
There has been speculation that Amazon (AMZN), which now owns organic grocer Whole Foods, is exploring the possibility of selling prescription drugs online.
Shares of CVS, Walgreen and pharmacy benefits management company Express Scripts (ESRX) have tumbled for the past few days on these reports.