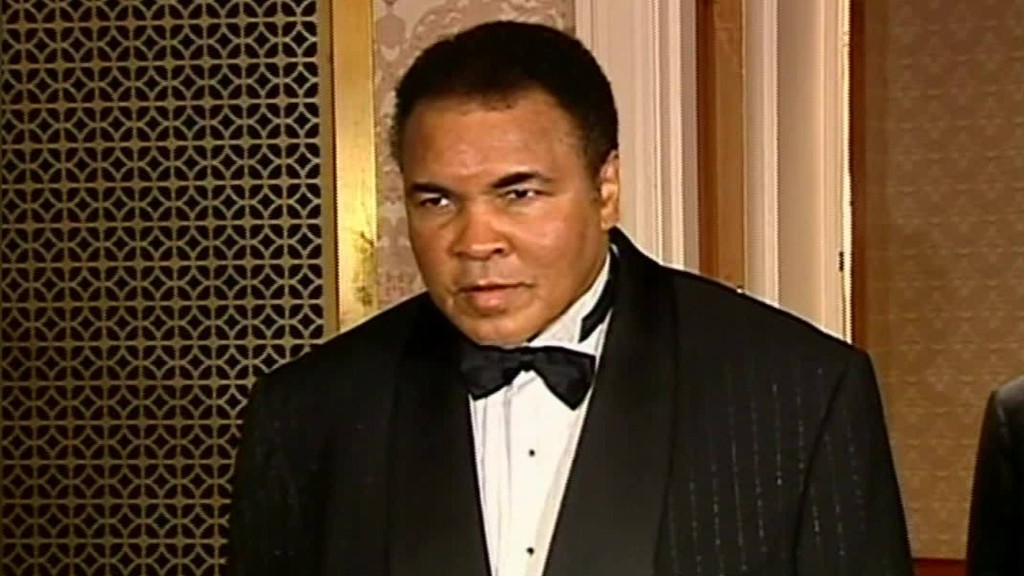 Muhammad Ali Enterprises is suing Fox Broadcasting Company after the network allegedly used the boxer's likeness without permission.
The company wants $30 million for Ali's inclusion in a 3-minute Super Bowl commercial that ran on Fox this year.
The suit alleges that the 3-minute video may have reached over 111 million viewers of the Super Bowl and that Fox could've sold it to other advertisers for a total of $30 million.
Super Bowl ads sell for an average of $5 million for 30 seconds.
Fox didn't immediately respond to a request for comment.
According to the federal lawsuit filed Tuesday, the advertisement features a narrator saying, "Walk with me. Walk with me as I confront greatness." A boxer, meant to be Ali, is shown from behind.
In the ad, the boxer is shown wearing a robe that says "The Greatest. The Lip." There's also footage of Ali boxing and a recording of him shouting "I am the Greatest!"
The ad is a summary of Ali's life and Muhammad Ali Enterprises says Fox didn't receive permission to use his image.
The company, which is owned by Authentic Brands Group and the Muhammad Ali Family Trust, owns the rights to Ali's likeness.
Ali died on June 3, 2016 at the age of 74.
Related: Pele sues Samsung for $30 million over TV 'lookalike' ad
The 3-minute ad ran before the start of the Super Bowl and featured the event's logo. Muhammad Ali Enterprises says the commercial promotes Fox and its broadcast and benefits from using Ali's likeness.
In a release, Muhammad Ali Enterprise's lead counsel said that "Fox obtained great value by using Muhammad Ali to promote itself. It should pay for what it took."
The law firm representing Muhammad Ali Enterprises, Schiff Hardin, has experience bringing lawsuits over the use of superstar athletes.
In 2015, it represented Michael Jordan who won $8.9 million when his image was used in a commemorative issue of Sports Illustrated.
It's also representing Pele in his suit against Samsung for an ad they ran featuring him.