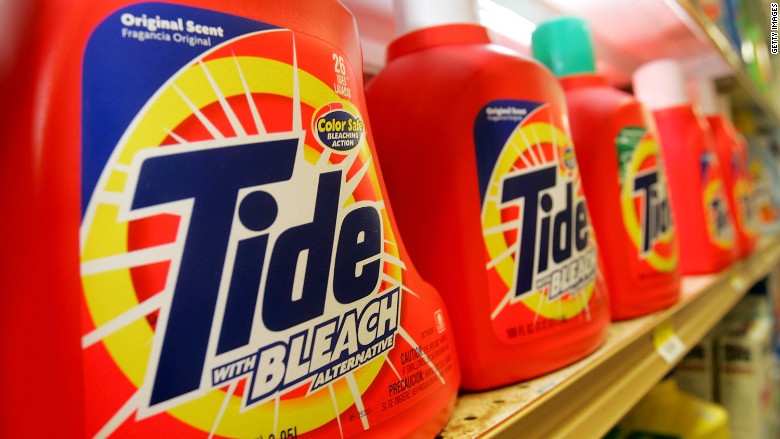 In the most expensive proxy fight in U.S. history, Procter & Gamble has declared victory over billionaire activist investor Nelson Peltz, who fought for a seat on the company's board.
But Peltz, CEO of Trian Fund Management, refused to concede defeat, saying the results of a shareholder vote were too close to call.
"I'm not going to give up," he said in an appearance on CNBC soon after the meeting.
Procter & Gamble makes all the stuff under your sink, in your laundry room and in your medicine cabinet, including Bounty, Charmin, Crest, Gillette, Pampers, Tampax and Tide.
Trian spent at least $25 million on its proxy fight, while management spent about $100 million on its campaign, according to Peltz's analysis of company filings.
P&G said its slate of 11 candidates were all re-elected but didn't provide details of the voting results at the meeting. Trian said in a statement that it would wait to see the certified election results by the independent inspector of election.
"We will continue to engage with Nelson Peltz, who's opinion we value and will continue to listen to," P&G CEO David Taylor said at the annual meeting. That comment prompted applause from the crowd.
Procter & Gamble is one of the largest companies in the country with annual sales of $65 billion. Its stock is among the most widely held stock, a staple of many retirement accounts. That's why the proxy fight over board seats has been the most expensive in U.S. corporate history.
One individual investor who spoke at annual meeting complained about the money company executives spent on the battle.
"Why did we spend $100 million to solicit proxies? I was inundated. Was it really necessary? I don't think so," she said.
Related: The battle for the future of Tide
Other individual investors complained about stock performance. Shares of P&G (PG) are up only 4% of the last 12 months, well behind the 18% growth the S&P 500 has logged in the same time. P&G shares edged lower once the results were announced.
Peltz has said he wants P&G to reduce the number of its business units to three. (It currently has 10.) He wants to hire executives who haven't been groomed at P&G. And he wants the company to launch products that will attract a younger generation.
"P&G has some really terrific people. We believe they are suffocating under a stifling bureaucracy," Peltz said at Tuesday's meeting.
Company management did not directly address Peltz' arguments at the meeting Tuesday. But CEO Taylor argued in remarks to shareholders that the company is already undergoing a transformation and achieving good results.
In letters to shareholders, P&G has said Peltz offers "no new ideas" in his "cookie-cutter activist plan." The company also says Peltz's plan is a thinly veiled attempt to break up P&G and sell its brands to the highest bidders.
In one of those letters P&G also accused Peltz of a "hidden agenda ... to derail the company."
Peltz has denied he is advocating for break-up.