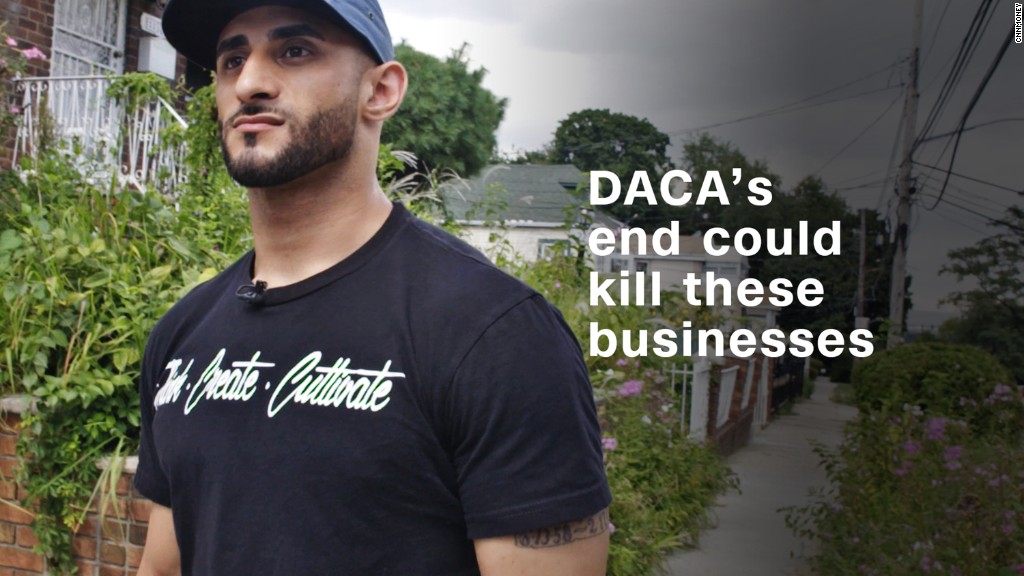 After the Trump administration rescinded Deferred Action for Childhood Arrivals (DACA) in early September, many business owners have grown concerned about the fate of some of their employees who gained the legal right to work under the program.
Their concerns are understandable, said Sara Itucas, a client solution specialist with staffing and human resources firm TriNet.
Putting an end to DACA, which was enacted through an executive order by President Barack Obama in 2012, could upend the lives of the nearly 700,000 so-called Dreamers who have sought protection from deportation under the program. And while the Trump administration rescinded DACA, it also gave Congress a six-month window to enact an alternative before those protected under the program lose their ability to work, study and live without fear in the U.S.
TriNet, which is based in San Leandro, California, provides staffing, payroll, health benefits and immigration advice to roughly 14,000 businesses, many of which either have DACA employees or are owned by entrepreneurs with DACA status, said Itucas.
Related: DACA's end could kill these small businesses
Over the past few weeks, Itucas said several business owners have questioned whether they can retain their DACA employees or let them go.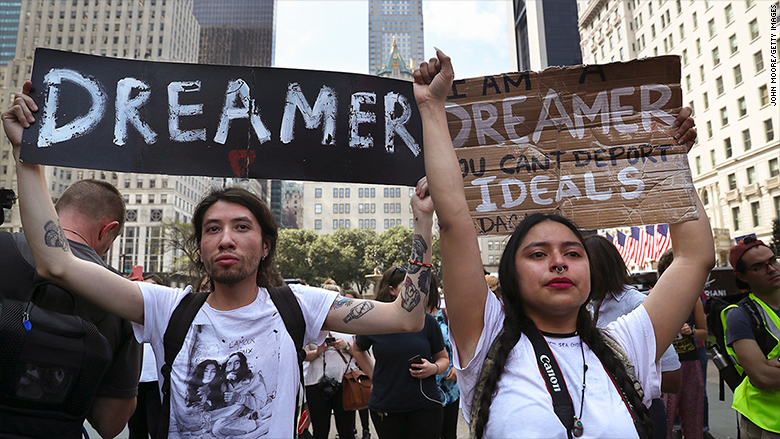 "Most want to find out how to keep them," said Itucas, who specializes in immigration. "From an employer's standpoint, they are qualified workers and valuable members of the team."
Here are five questions she said businesses are asking right now about DACA:
Are DACA status employees no longer authorized to work in the U.S.?
The DACA program effectively ends after March 5, 2018, unless Congress acts. If no alternative is put in DACA's place, an individual's work permit will be honored until it expires.
Once a Dreamer's existing status expires, they will be without a valid work permit and they will not be able to be employed legally in the U.S., said Itucas.
My employee hasn't applied for a DACA permit. Is it too late?
Yes. The Department of Homeland Security stopped accepting new DACA applications on September 5th, when the administration announced it was putting an end to the program.
My employee's DACA status expires soon. Can they renew their DACA permit and work authorization status?
At this point, it's too late. DACA permits are valid for two years. Previously, the permits could be renewed for another two-year period. But as a result of the Trump administration's action, October 5th was the last day in which a permit could be renewed.
Related: DACA students are worried. The clock is ticking.
Can I send one of our DACA status employees outside of the U.S. at this time?
This is tricky, said Itucas.
In addition to a two-year reprieve from deportation, people with DACA status received renewable work permits, Social Security cards, driver's licenses and the ability to travel abroad. But in order to reenter the country, Dreamers have been required to get special travel permission called advance parole.
"Generally, if they have a valid DACA permit and advance parole document, they should be able to leave the U.S. and reenter," said Itucas. Still, she said it's up to the discretion of U.S. Custom and Border Protection to allow reentry to non-citizens with advance parole documents. "Generally, we are cautioning against travel because of this unpredictability," she said.
Since September 5, the U.S. government is no longer granting DACA recipients permission to travel abroad through advance parole. And any pending applications are no longer being processed.
"If your employee has not already been granted [advance parole], they should not be traveling abroad," said Itucas.
Related: DACA med student: 'I woke up and realized this wasn't a bad dream'
What can I do to help my DACA status employee?
The most important thing to do is to speak with an immigration attorney. Itucas said immigration attorneys will be able to outline viable visa options for DACA employees, as well as raise any red flags that may affect their status in the U.S.
And immigrant attorneys can also advise employers on how to be in compliance with the law.
"Employers need to know that any employee whose employment authorization expires has to stop working," said Itucas.