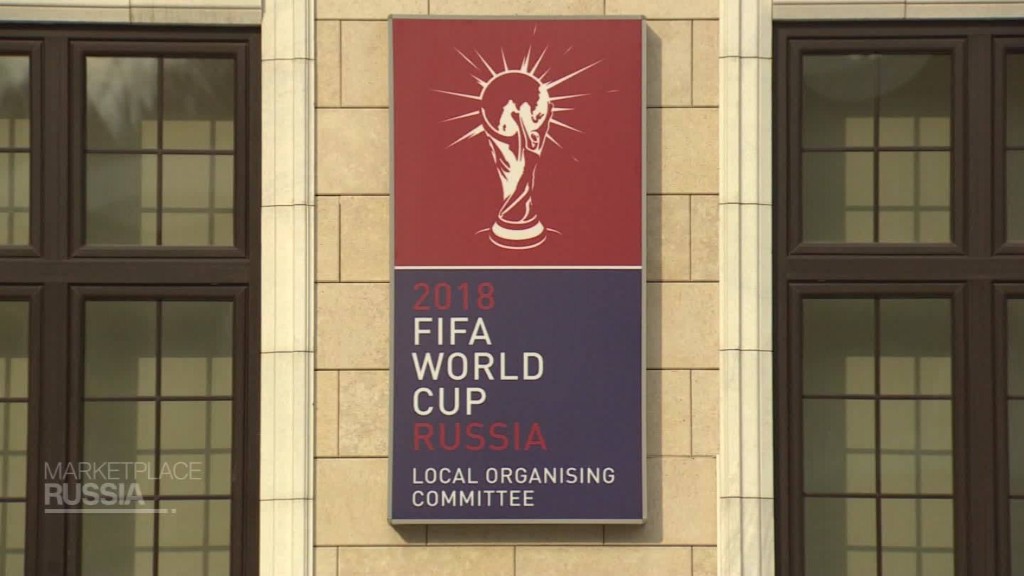 The U.S. men's soccer team's failure to qualify for the 2018 FIFA World Cup comes at a terrible time for the sport.
Soccer is the most popular sport in the world, but in the U.S. it's outranked by the NFL, the NBA, Major League Baseball and the NHL.
Major League Soccer has been working to expand its U.S. fan base and soccer's popularity as a youth sport, but the World Cup has done the most to boost enthusiasm for the sport.
That's why the elimination of the U.S. men's team is such a blow -- it will almost surely mean that U.S. viewers won't pay as much attention to the 2018 matches.
Related: U.S.' World Cup 2018 failure is a blow to Fox Sports, too
During the month of the World Cup, the U.S. seems to get World Cup fever -- millions of people watch hours of matches in their offices and at sports bars.
During the 2014 FIFA World Cup, the U.S. men's game against Portugal garnered over 18.2 million viewers on ESPN. The final between Argentina and Germany averaged more than 17.3 million viewers.
Compare those numbers to the 2016 MLS Cup, which was the most watched championship in league history. That game's English broadcast got only 1.4 million viewers.
The men's team has qualified every year since 1986. Now that the U.S. team won't be playing, there's concern about how that will impact the sport.
Related: Major League Soccer's plan to become truly major
"There is no denying that this is a setback for all of us involved with the game in our country," MLS said in a statement. "And while this is a missed opportunity for soccer in the United States, we remain incredibly bullish on the future of the sport."
MLS started with 10 teams in 1996. There are now 23 teams, and the league expects to welcome as many as five new teams with cities currently bidding for expansion rights.
In the last four years, MLS teams have increased about 80% in value. They're now worth an average of $223 million.
MLS has capitalized on the dominance by the women's national team and success by the men's team in past World Cups. It has also worked to land more lucrative television deals and sign new corporate partners, according to MLS Commissioner Don Garber, who spoke with CNNMoney earlier this year.
It signed a deal with Facebook (FB) to livestream 22 games this past season, and ticket demand has also increased. MLS has the fastest growing market for resale tickets, according to SeatGeek, which partnered with MLS last year. Atlanta's new team sold 30,000 season tickets alone.
Related: Top soccer team slammed over Chinese sponsorship deal
Soccer's footprint has also grown because of the number of kids who play the game.
In 2014, U.S. Youth Soccer reported having nearly 3.1 million members.
MLS, like every pro league, is intent on keeping these young fans engaged in the hopes of garnering interest from them as adults.
It's worked to strengthen youth participation and offers clinics and more opportunities for young fans to meet players.
Related: Russia accused of exploiting workers at 2018 World Cup
One bit of good news for the sport is that the Women's FIFA World Cup is coming up in 2019. The hugely popular women's U.S. team has been much more successful in international play than the men's team, having won four Olympic Gold medals and three World Cups in 1991,1999 and 2015. An appearance by them at the 2019 competition would sure help build soccer's momentum.
Let's just hope they don't repeat their performance in the 2016 Rio Olympics, when they were eliminated in the first round.