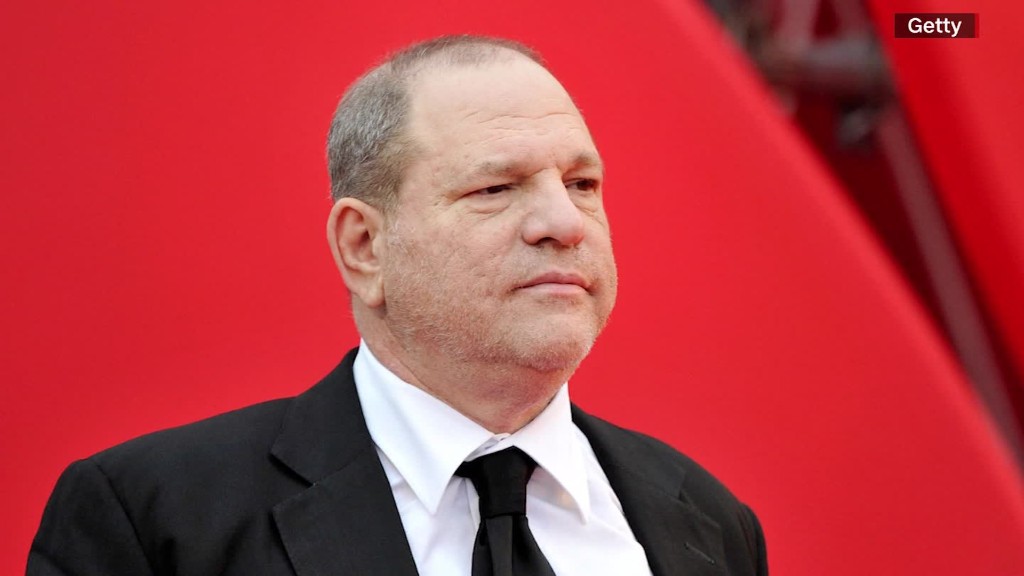 The Harvey Weinstein sexual harassment and assault allegations have unleashed a dizzying, nine-day whirlwind through Hollywood, one that has seen a steady onslaught of new accusers and inflicted collateral damage on multiple parties, among them NBC News, Twitter and attorney Lisa Bloom.
Even before the New York Times story first hit, there were reports that Weinstein, the high-profile producer and executive, had put together a legal and publicity team to battle coming stories about him in the Times and the New Yorker.
The explosive start
The Times piece detailed allegations of sexual harassment and unwanted physical contact with women going back decades, and at least eight separate settlements. The roster of on-the-record quotes included actress Ashley Judd and Mark Gill, an executive who had formerly run Weinstein's Miramax Films.
Weinstein responded with a strategically confusing statement that expressed contrition, while he simultaneously criticized the paper and threatened legal action.
A spokeswoman for Weinstein told CNN this week that "any allegations of non-consensual sex are unequivocally denied." In his original statement, Weinstein apologized for "the way I've behaved with colleagues in the past," and stated that he needs to "conquer my demons."
Bloom, best known for representing women in similar matters, also came under fire for participating in Weinstein's defense, She subsequently resigned shortly after the story broke.
Criticism began almost immediately, mostly from conservative media voices, about Democratic politicians -- who accepted money from Weinstein, a major donor -- not distancing themselves or criticizing him. Related charges were leveled at late-night comics who had lampooned famous conservative figures accused of harassment, including Roger Ailes and Bill O'Reilly.
After being noticeably quiet to start, late-night comics seemed to rally. There was a flurry of coverage and new accusers and virtually all the late-night hosts began to tell Weinstein jokes. And politicians, including Barack Obama and Hillary Clinton, have since condemned the alleged behavior.
The New Yorker delivers a second blow
The New Yorker published its story on Oct. 10, with even more explosive accusations, with three women accusing Weinstein of raping them. Moreover, the piece included audiotape of a sting operation in which Weinstein was recorded seemingly seeking to coerce a model, Ambra Battilana Gutierrez, into acceding to his demands, at one point telling her, "Don't ruin your friendship with me for five minutes."
Written by Ronan Farrow, the release of the article also turned attention to NBC News, which had passed on an opportunity to air a TV piece or, barring that, post the story on its website. An NBC contributor, Farrow referred questions regarding how the story slipped away to the network, with NBC News president Noah Oppenheim saying that those responsible "didn't feel that we had all the elements that we needed to air."
Hollywood's reckoning
Actress Rose McGowan added her voice to those who have accused Weinstein of rape, identifying him -- with his initials in a tweet -- as the executive she referred to last year only anonymously. She also produced a backlash against Twitter, which temporarily suspended her account. (The explanation was that she violated its terms of service by posting a private phone number, but that didn't quell outrage charging hypocrisy on Twitter's part.)
Related: Harvey Weinstein sexual assault scandal grows as more women come forward
After Ben Affleck expressed that he was "saddened and angry" by the story, video was resurfaced of the actor groping Hilarie Burton during a 2003 appearance on MTV's "Total Request Live." He subsequently apologized.
Others have been forced to apologize or walk back comments defending or expressing sympathy for Weinstein, including Lindsay Lohan, designer Donna Karan, and director Oliver Stone.
Company under siege
On a corporate level, the future of the Weinstein Co. is now in doubt, with questions still swirling as to what board members might have known, or should have, regarding his actions. In a statement, the board denied knowing about any abuse, or confidential payments to abuse victims, and on Friday, Weinstein's brother Bob, the company's CEO, issued a statement saying there are no plans to sell the company, insisting "business is continuing as usual."
Related: Can the company Harvey Weinstein founded survive his scandal?
Several high-profile actresses, such as Angelina Jolie and Gwyneth Paltrow, have shared their own stories and accusations of being sexually harassed by Weinstein.
Those who have worked closely with Weinstein are now being asked about what they knew, or had heard -- a question seems likely to come up on red carpets and at other public events for some time to come.
Amid the fast-moving fallout, executives and talent are seeking to extricate themselves from existing and pending deals with the Weinstein Co.
Weinstein also faces potential legal jeopardy, with authorities in New York and London saying that they are investigating allegations of sexual assault involving him.
Steps to professionally shun Weinstein will likely continue this weekend, as both the Academy of Motion Picture Arts and Sciences and the Producers Guild of America will weigh in on his status with those organizations on Saturday. The academy's British counterpart, commonly known as BAFTA, has already suspended his membership.
On Friday, meanwhile, Roy Price took a leave of absence from Amazon Studios, where he oversees programming efforts, after accusations surfaced that in 2015, he had sexually harassed a producer on one of the service's series, "The Man in the High Castle." Price has not commented.
By the end of the week, perceptions were growing that there will be other shoes to drop as more women in Hollywood decide to speak out.