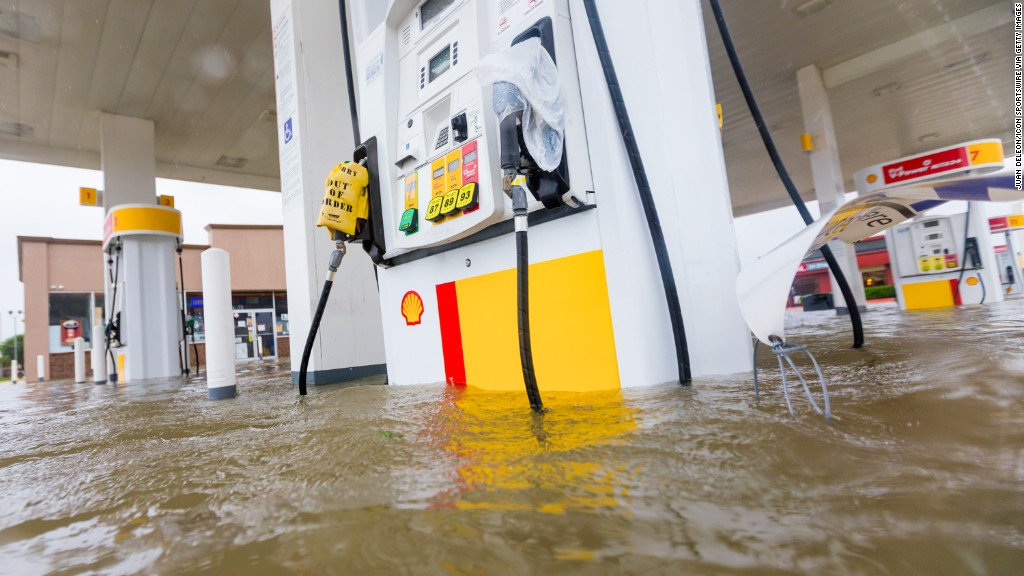 Seasonal workers are as much a part of the holiday season as Christmas carols and colored lights. But this year, retailers and other businesses that depend on those workers are finding it tougher to find the help they need.
After years of steadily increasing the number of seasonal workers it brings on, Amazon is not increasing its temporary work force for the first time on record. At Walmart, the nation's largest private sector employer, the retail giant is not even hiring extra help this holiday season. Instead it plans to make due by giving extra hours to its army of existing workers.
Part of the reason is that there just aren't as many people looking for work this year. Unemployment fell to a 16-year low of 4.2% in September, considered to be pretty much full employment by most economists. The Labor Department also estimates that there are 6.1 million unfilled job openings nationwide, according to its most recent reading, virtually unchanged from the record level reached earlier this summer. More than one in ten of those unfilled jobs are in the retail sector.
As unemployment falls, retailers will find it more and more difficult to find the number of qualified workers they need to fill temporary jobs, said Greg Portell, lead partner in retail with consultant A.T. Kearney. While some might be able to give extra hours to their existing part-time staff, as Walmart is doing, that's not always a simple thing to do.
Many part-time workers have multiple jobs to get the hours they need and they can't add hours at one job on only a temporary basis. Others are working part-time because that works best for their family situation. The number of part-time workers who would prefer full-time work has fallen by nearly 250,000 people in just the last year, according to the Labor Department.
Some employers looking for help during the upcoming holidays are having to sweeten the package they offer. United Parcel Service (UPS), which is planning to bring on the same 95,000 seasonal workers as it has the last two years, is now offering hiring bonuses that can amount to an extra $200 a week, depending upon the location.
"It's something we started in recent years when the economy upticked," said Paul Tanguay, global director of recruitment strategy at UPS. "I think it's a challenge for everybody to find the workers they need. It's going to come at a higher cost and a greater competitive challenge to attract the talent."
Related: Is the unemployment rate too low?
Walmart (WMT) wouldn't comment on how its decision not to hire seasonal workers was affected by the tighter labor market. It said it wanted to reward its existing employees with extra hours and pay. The retailer has raised pay levels several times in recent years and taken other steps to cut down on turnover among its 1.5 million U.S. employees.
Similarly an Amazon (AMZN) spokesperson said she couldn't speak to how it has been affected by the tighter labor market when it left the hiring target of 120,000 holiday workers unchanged. She did say the need for temporary workers was reduced after the company filled 50,000 open positions during a jobs day in August.
For brick-and-mortar retailers, the difficulty in finding extra help comes at a bad time, as growing competition from online rivals makes finances that much tighter. But the need to gear up for Christmas doesn't go away for those which are struggling.
Even Toys R Us, which filed for bankruptcy protection last month, announced just days later that it was looking to hire at least 13,000 temporary workers in its major markets this holiday season. The troubled retailer has had to sweetened its compensation packages to include weekend pay rates during peak weeks, additional employee discounts and special after-hours events such as parties for its employees, said spokesman Joe Contrino.