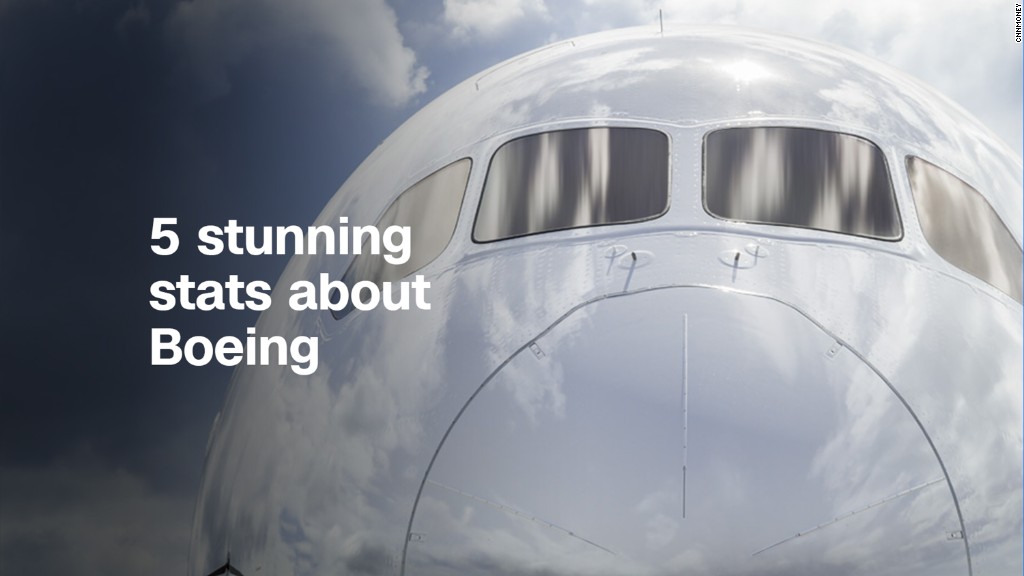 Aerospace giant Boeing has been ensnared by the fallout of Kobe Steel's disclosure that it falsified manufacturing documents about its metal products.
Aluminum parts manufactured with falsified data are flying on Boeing jetliners today and were used extensively across all the company's commercial products, according to a person briefed on the impact to the plane maker.
The material is unlikely to cause safety concerns, the person added. But the problem presents a significant headache for the plane maker, which will have to account for all of the suspect aluminum and ensure every component meets regulatory standards.
Boeing (BA) acknowledged that it was notified about the issues with the Japanese metals company. Boeing "has been working closely and continuously with our suppliers ... to ensure timely and appropriate action, including comprehensive inspections and analysis throughout our supply chain," a spokesman said in a statement.
"Nothing in our review to date leads us to conclude that this issue presents a safety concern," said Boeing.
The Kobe Steel scandal has shaken corporate Japan and sparked concern across the global supply chain in aerospace as well as the automotive manufacturing and rail industries.
Related: Kobe Steel shares crash again. Can it survive fake data scandal?
Kobe Steel has admitted it fabricated data related to the quality and strength of aluminum and copper used in a range of products at hundreds of companies -- from cars to defense equipment and airplanes. The company said it was undertaking a broad investigation into its initial findings.
The suspect aluminum has been used to make parts from Japanese manufacturers Mitsubishi, Kawasaki and Subaru, which make major structural portions of Boeing's jets, as well as Nabtesco, which supplies the plane maker with mechanical components called actuators that move the jet's flight controls.
A spokesman for Subaru said, "We are still investigating this situation with our supplier base to see which parts contain this steel, and to see if there is any risk posed at all."
Mitsubishi Heavy Industries and Nabtesco did not immediately respond to requests for comment.
Kobe Steel is required to submit data attesting to the material properties of the parts it makes for companies that supply parts to Boeing's factories. A portion of material it is building with is set aside for testing. In many cases, data collected in testing didn't pass strength tests and were disregarded, the person briefed on the Boeing findings said.
Kobe said in a report released on Friday that "a portion of the inspection items ... was not conducted, and inspection data was rewritten" on its aluminum products.
Kobe said the aluminum parts in question were manufactured between September 2016 and August 2017, but Boeing and its suppliers are looking farther back to determine the extent of the impact.
Mitsubishi Aircraft Corporation, manufacturer of the new Mitsubishi Regional Jet, said it affected parts are used on test aircraft it is flying today. Production standard aircraft won't be delivered until 2020.
A spokesman for Boeing rival Airbus said it does not use Kobe aluminum on its airliners, but parts of the landing gear on its new A350 XWB is forged from Kobe's titanium. Kobe also supplies non-aluminum parts for engines that fly on many of Airbus's jets. Kobe has not indicated titanium is part of its inquiry into falsified data.