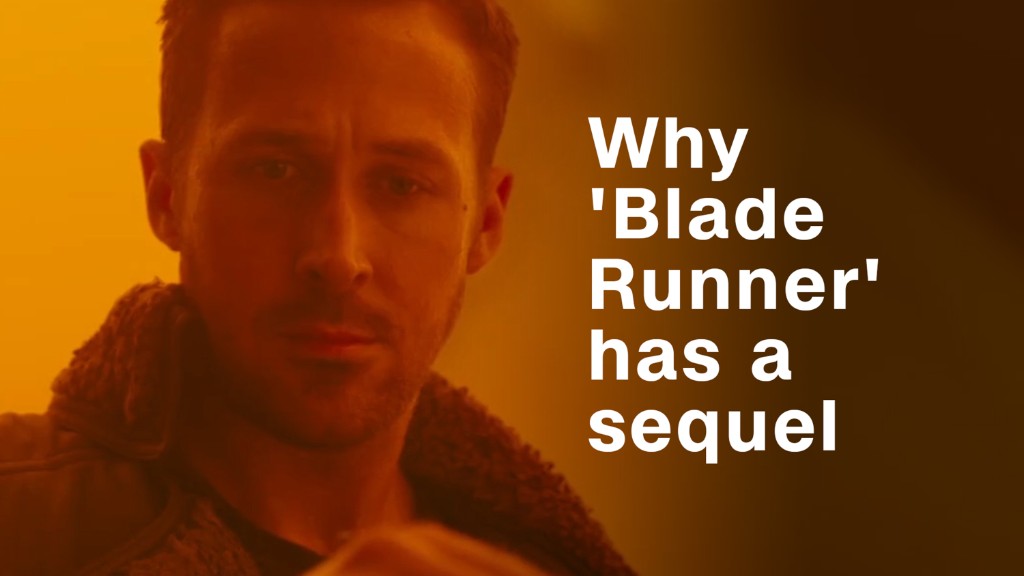 Consumers aren't going to the movies as much lately. It's been a terrible year for Hollywood and big movie theater chains.
It could be that the movies just aren't as good. Or it could be that there's too many quality TV shows competing for our attention and limited free time instead.
But one company is betting people will get off the couch, put their phones down and stop Netflixing (and chilling?) if the price is right.
MoviePass introduced a $9.95 a month subscription service in August that lets you see an unlimited number of new movies in theaters. And the company that is in the process of buying a majority stake in MoviePass has surged lately.
Shares of Helios and Matheson Analytics (HMNY), a small tech investment firm, have soared nearly 550% this year. The company announced in August that it planned to acquire more than 50% of MoviePass and take it public by the end of next March.
Helios and Matheson is not for the faint of heart. It's a relatively small and unprofitable company and the stock has alternatively surged and dropped in violent fashion during the past few months.
Nevertheless, it will be interesting to see what happens to MoviePass as a business.
The company has an impressive pedigree. Mitch Lowe, the CEO of MoviePass, is a co-founder of Netflix (NFLX) and former president of DVD rental kiosk service Redbox, which was bought by private equity firm Apollo Global Management (APO) last year.
"MoviePass was founded to make it easier for passionate moviegoers and casual fans to see films the way they're meant to be seen — in the theater," said Lowe in a press release about the Helios and Matheson investment.
He added that the new movie theater ticket subscription service could disrupt Hollywood "in the same way that Netflix and Redbox have done in years past."
Related: Box office slump is hurting the big movie theater chains
Still, it's debatable whether price is the biggest thing keeping people away from the multiplexes. Hollywood has had a spotty track record lately telling stories that people want to see.
And there is no rhyme or reason sometimes as to what will succeed and what's a dud.
Shares of AMC (AMC), Regal (RGC) and other big movie theater chains tanked last week following the disappointing box office returns of "Blade Runner 2049." But the theater owners got a boost after "It' scared up record numbers for a horror movie.
Both movies are relics of the 1980s. "Blade Runner" is a sequel to the sci-fi cult classic from 1982 starting Harrison Ford. (He's in the sequel too.) And "It' is based on the Stephen King novel about a creepy clown that was published in 1986.
But "Blade Runner" tanked while "It" thrived.
It just goes to show that there's only a limited number of must-see movies that people will venture out to the theaters for instead of waiting for it to show up on Netflix (NFLX), Amazon (AMZN) or another on-demand streaming service.
Ironically enough, "It" may have benefited from the fact that the movie (unlike the original book) had the action with the kids take place in the 1980s as opposed to the 1950s. In that respect, "It" is similar in spirit to the Netflix megahit "Stranger Things."
Related: 'It' breaks box office records with monster opening
Still, this fall will be an interesting time for MoviePass to test how much demand there is for people to go to the theater.
There are several likely blockbusters on tap, including "Thor: Ragnarok," "The Justice League," Pixar's new original, "Coco," and, of course, "Star Wars: The Last Jedi."
MoviePass could capitalize on the fact that moviegoers will likely want to see many of these movies as soon as they come out on a huge screen...and possibly more than once.
But for investors, a bet on MoviePass' potential new owner seems risky in light of the stock's big surge in the past few months.
Netflix -- which will post its latest results after the closing bell Monday and is likely to report that it has nearly 110 million subscribers worldwide -- may be the movie stock that has a better chance of enjoying a feelgood Hollywood ending.