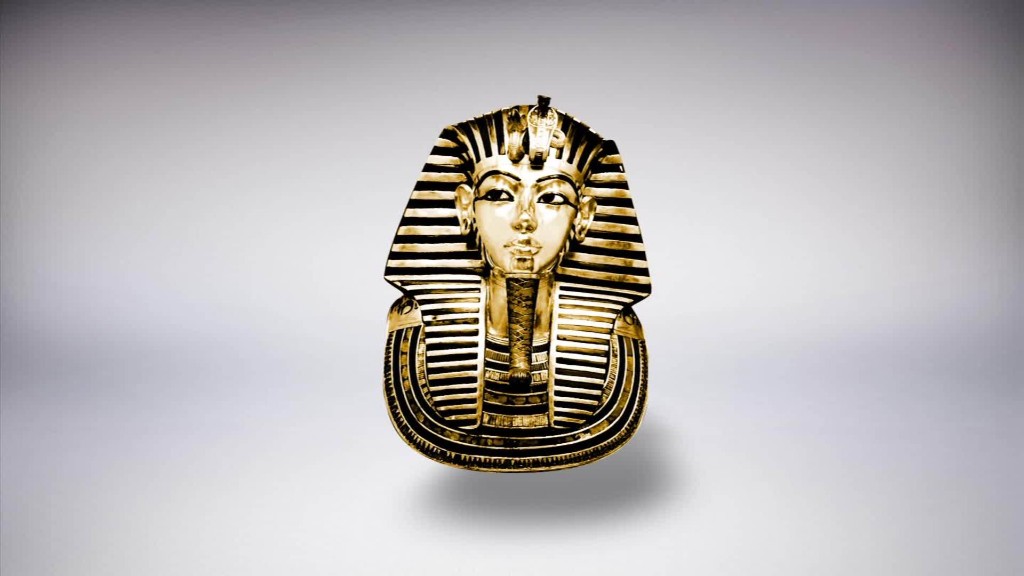 Gold is having a good year. But not as good as palladium, which has spiked nearly 50% in 2017 to its highest level in over 16 years.
The price of palladium, which is used in cars, electronics, dentistry and jewelry, hit $1,005 per ounce on Monday. Analysts say it's a case of strong demand and tight supply.
"We are convinced that palladium's strength is driven by fundamentals," said Joni Teves, a strategist at UBS.
Teves said that there's been a consistent shortfall of palladium over the past five years, and demand for the metal continues to be strong -- particularly in Asia.
UBS data show that 78% of palladium demand this year came from the auto market. The material is used in exhaust parts to turn dangerous pollutants into less harmful emissions like carbon dioxide.
Strong sales of gasoline-powered cars in the U.S. and China have helped drive demand for the metal.
Related: Scientists find gold worth $2 million in Swiss sewage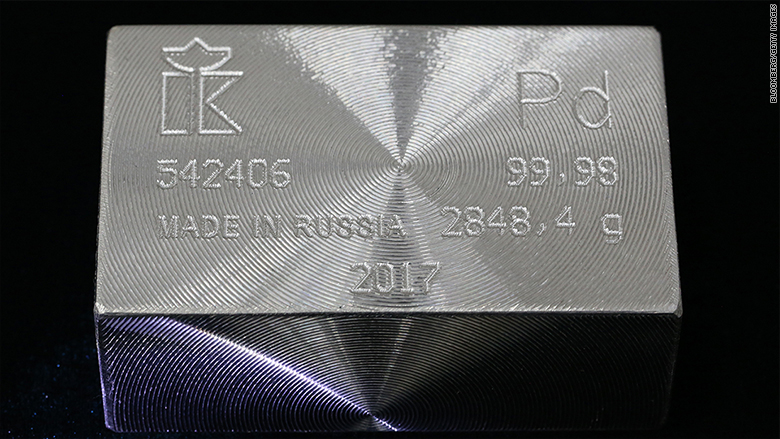 Gold is still worth more at around $1,310 per ounce. But palladium prices have doubled in under two years, and are now approaching a record high.
It's far from the only metal to skyrocket in recent years. Aluminum, copper and nickel have also posted big gains since the start of 2016.
Analysts say the improving global economy has ramped up demand for commodities, while weak global mining investment has led to concerns over supply.
Tungsten, which is used in drills, military projectiles, golf clubs and automotive machinery, has seen its price spike dramatically in recent months.
The metal is predominantly produced in a single nation: China, where miners have been subjected to a crackdown aimed at ensuring they follow environmental regulations.
Related: The prices of these vital metals are soaring
The price of cobalt has also spiked in 2017. Demand for the metal, which is used in batteries, is expected to surge as automakers shift more production to electric vehicles.
Currently about 10% of cobalt production goes towards electric car batteries, according to Andries Gerbens, a cobalt specialist at Darton Commodities.