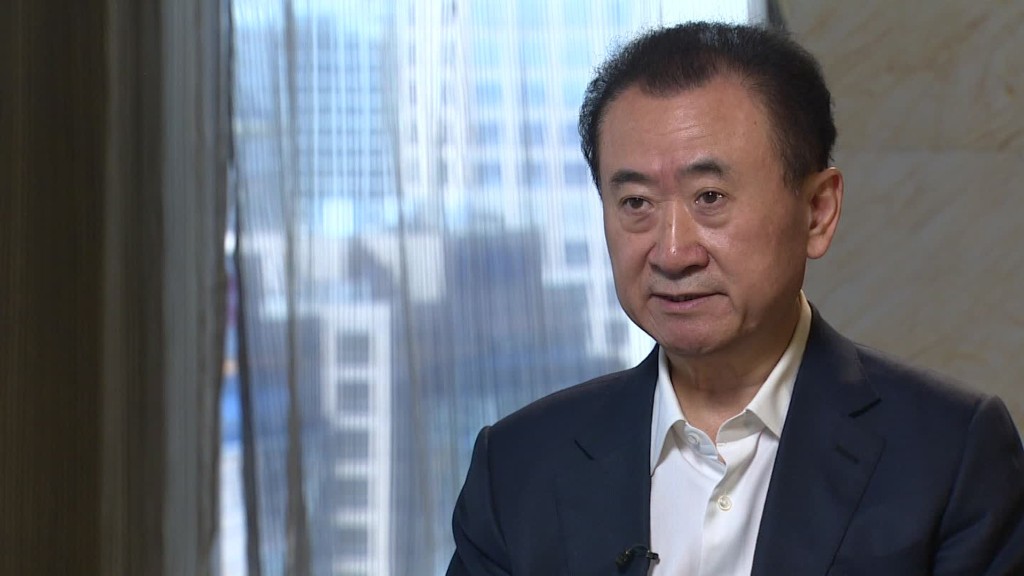 It's a double bogey for Chinese real-estate tycoon Wang Jianlin.
Authorities have shut down two high-end golf courses at a resort in northeastern China operated by Wang's company, Dalian Wanda Group.
The closures are the latest case of Chinese government officials cracking down on golf, which has become a symbol of the political corruption against which President Xi Jinping has been waging a massive, high-profile campaign. They also represent a fresh setback for Wanda, which has found parts of its businesses under pressure from authorities this year.
The Fusong County government ordered Wanda to stop golf operations at a resort in Changbaishan last month, according to a brief notice posted on the government's website on Friday. It didn't give a reason for the closures or say if they're permanent.
Wanda declined to comment on the matter. Its website says the Changbaishan resort has two "world-class" golf courses, an 18-hole course designed by Jack Nicklaus and a 36-hole course designed by Robert Jones.
Related: Chinese billionaire battles talk of trouble at real estate empire
Golf has long suffered under China's ruling Communist Party, which banned the sport after taking power in 1949, describing it as a "game for millionaires." It later emerged from the shadows in the mid-1980s as China's economy opened up to the outside world, but remained at the mercy of politics.
A new crackdown began in 2004 and intensified under Xi. Since 2011, the government has closed more than 100 golf courses around the country, citing illegal land and water use, according to state media.
Wanda received local government approval to use the land for the Changbaishan golf courses, a person familiar with the matter told CNNMoney. The local government had also agreed to compensate the company for any losses that might occur in the event of land use disputes, the person said.
An official at the Fusong County government office declined to comment when reached by CNN. Further calls to the office went unanswered.
The closure of the Changbaishan courses follow a series of other problems for Wanda this year.
A number of its international deals failed to pan out after Beijing stepped up scrutiny of overseas acquisitions by Wanda and other major Chinese companies.
Related: Why Trump's golf diplomacy doesn't work with China's Xi Jinping
It also offloaded $9 billion worth of tourist attractions and hotels in China in July to help improve its balance sheet after years of aggressive expansion. The sale was an embarrassing blow to Wang, who had previously vowed to crush Disney's business in China.
In August, Beijing announced it would limit the deals Chinese companies can do in other countries in certain industries. They included key sectors for Wanda, such as real estate, entertainment and sports.
Wang has found himself pushing back against rumors of more difficulties for him and his sprawling business empire. He has also seen his fortune shrink amid the turmoil.
Once the richest man in China, Wang now ranks fifth, according to the latest Hurun China Rich List. It estimates his net worth fell almost 30% from a year earlier, to $23 billion.
-- Jethro Mullen and Serenitie Wang contributed to this report.