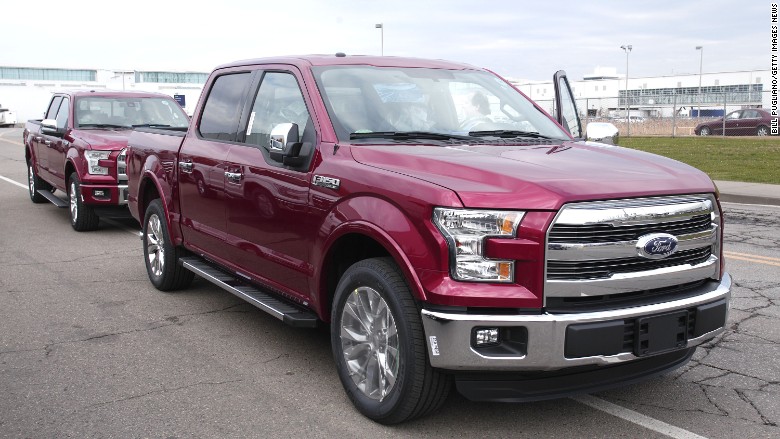 Ford is recalling 1.3 million F-series pickup trucks, the best selling vehicle in America, for a door latch problem that could allow the door to open while the truck is moving.
The affected models include some of the model year 2015, 2016 and 2017 F-150's, as well as some 2017 Super Duty pickups. The recall includes trucks sold in the United States, Canada and Mexico.
In addition to the problem with the door opening unexpectedly, the latch can also prevent the driver from opening the door when they need to.
Related: Ford reveals $100,000 F-450 pickup truck
Ford (F) estimates it will cost $267 million to make the repairs.
The F-150 pickup has consistently been the best selling vehicle in the country for decades. Ford sold 820,000 of the F-series trucks in the U.S. last year.
Related: Fiat Chrysler recalls nearly 500,000 pickup trucks due to fire risk
Ford said it is not aware of any accidents or injuries associated with the problem.