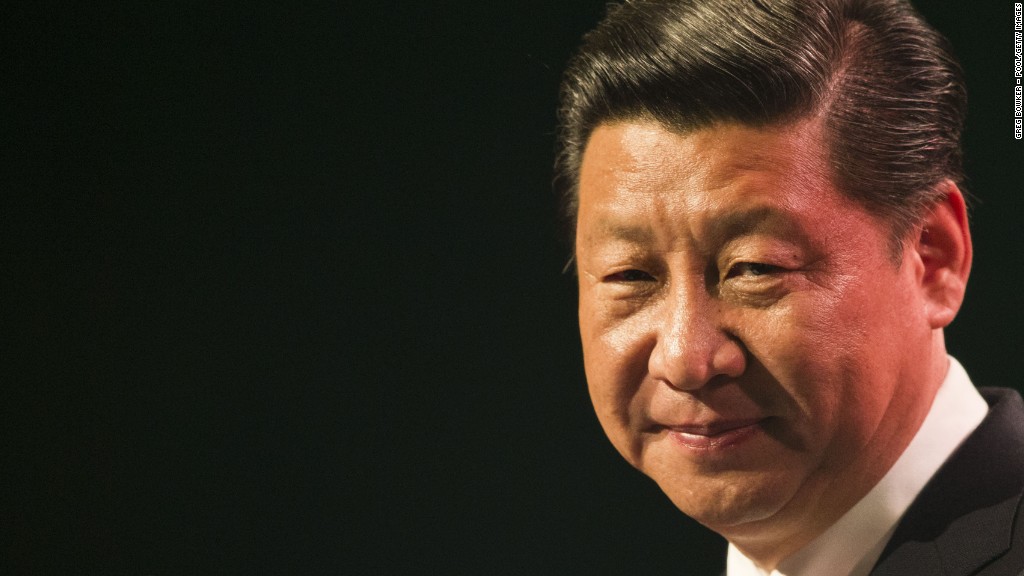 Chinese President Xi Jinping is aiming to show the world's second largest economy who's boss.
The country's top leaders are gathered in Beijing this week for the National Congress of the ruling Communist Party, an event that takes place just twice a decade and is the peak of China's political calendar.
For Xi, it's a chance to tighten his already strong grip on power as he prepares for a second five-year term. During his first five years, he made it clear that the Party's interests take precedence over market forces -- and many experts expect that to continue.
"If there's a clash, the market has to be subordinate," said Yanmei Xie, a Beijing-based analyst at research firm Gavekal.
Related: China's party congress: What you need to know
Xi's first term was full of drama: a far-reaching anti-corruption campaign that swept up business leaders and top officials; a stunning stock market crash that wiped out many people's savings; and sharp plunges in the Chinese currency that contributed to fears of a collapse of the country's economic growth.
Despite the turmoil, the economy has managed to keep chugging along, expanding at a rate that many Western nations can only dream of. But experts say Xi's government has failed to move quickly enough to deal with the bigger issues that threaten China's long-term economic health, such as soaring debt and bloated state-run companies.
Can he do better over the next five years?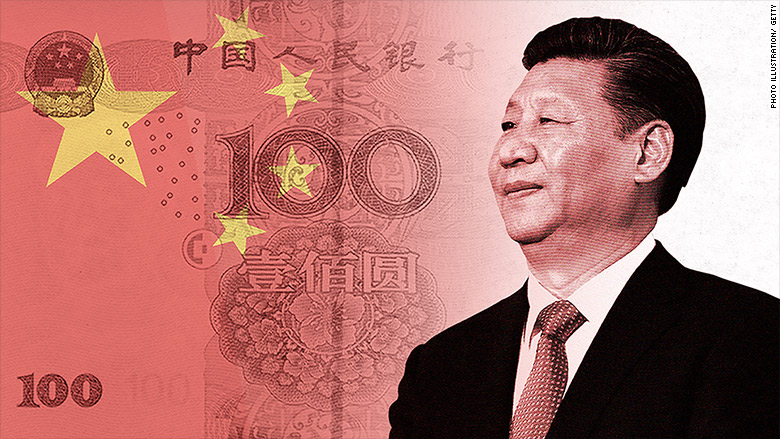 Heavy hand of the state
Xi has spent the past five years opening up some parts of the Chinese economy, but retaining the government's firm grip elsewhere.
Aidan Yao, senior emerging Asia economist at AXA Investment Managers, points out the government has made China's currency more market-based and now allows foreigners to invest in the local stock market.
Related: China's debt risks are rising
The International Monetary Fund endorsed China's yuan as a reserve currency two years ago -- putting it in an elite club that includes the U.S. dollar and British pound.
But the heavy hand of the state has remained evident. Government agencies clumsily intervened when the stock market crashed in 2015 and triggered alarm in global markets by devaluing the yuan without warning.
Meanwhile, foreign companies frequently complain that Chinese authorities ensure preferential conditions for domestic firms.
Making China great again
Chinese companies' global deal-making provides a clear example of the government's willingness to intervene under Xi.
Last year, Chinese companies splurged a record $170 billion on overseas deals, following calls from political leaders to increase China's clout in international markets.
But acquisitions have almost halved so far this year after Beijing cracked down on the massive amounts of money moving out of the country, which were putting huge pressure on the yuan. That threw a spanner in the works of high-profile deals by top companies like Dalian Wanda Group, a real estate and entertainment conglomerate.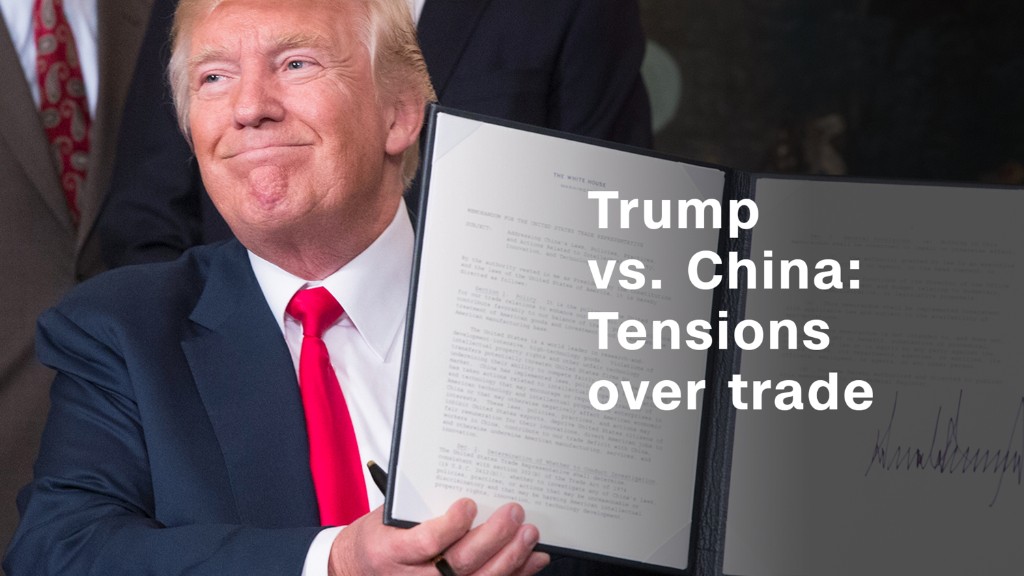 The yuan has since stabilized, but analysts don't expect a new deal-making splurge.
"You have to make money that serves the national interests," said Gavekal's Xie, who expects China's overseas investments to focus on things like technology in the future.
Opinion: How China's 'opening up' is helping the world economy
Huge sums are also expected to be channeled into Xi's grand plan for building up roads, ports and other infrastructure along the historic "silk road" trading routes across Asia, Europe and Africa. Dubbed the "Belt and Road Initiative," it aims to create a growing trade network with China at its heart.
"It's part of Xi's ambition to make China great again on the global stage," Yao said. That goal has been helped by President Trump's protectionist moves, such as pulling the U.S. out of the TPP, the giant free trade agreement spanning the Pacific that was spearheaded by the Obama administration.
Debt buildup
But experts warn that China has neglected some of the big underlying problems in the economy under Xi's reign.
Take the huge buildup of debt since the global financial crisis. China's decade-long credit binge has fueled its economic growth, but corporate debt last year rose to an eye-watering 234% of gross domestic product, according to the International Monetary Fund.
Two top credit ratings agencies -- Moody's and S&P -- have downgraded China this year, warning about the country's debt levels.
Related: China's five most powerful people
Under Xi, Chinese authorities have talked a lot about efforts to "deleverage" the economy and reduce risk in the financial sector. But banks are still encouraged to lend to unproductive state companies, believing the government will always bail these firms out if they get in trouble, said Julian Evans-Pritchard, a China specialist at research firm Capital Economics.
"Firms are being kept alive that wouldn't survive in a free market," he said. Xi is seen as reluctant to tackle the problem head on because any collapse in state firms could cause unemployment and financial instability.
If the president emerges more powerful from the Party Congress, some observers suggest he could have more clout to push through tough reforms more quickly. But Evans-Pritchard isn't convinced.
"Xi has so far shown little desire to reduce the state intervention that underlies these problems," he and his colleagues wrote in a recent report. "We are skeptical that any consolidation of power around Xi will improve the prospects for reforms."