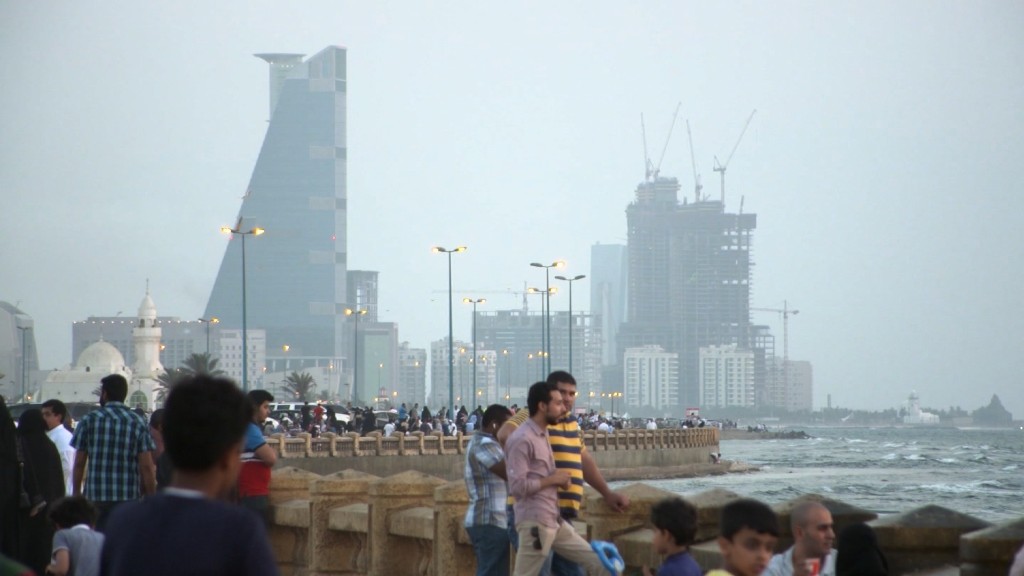 The kingdom is open for business. That's the message in the Saudi capital of Riyadh, where some of the world's top business leaders are gathering this week.
The Arab nation is holding a big investment conference as it pursues an aggressive economic overhaul to reduce its dependence on oil.
HSBC boss Stuart Gulliver, IMF chief Christine Lagarde and SoftBank chairman Masayoshi Son will attend, according to the conference website.
The country's reform plan, spearheaded by its ambitious young crown prince, includes increasing foreign investment and selling a stake in its giant state oil company.
A year and a half into the efforts, officials have made progress on some parts of the plan -- known as Vision 2030 -- but also flip-flopped on others.
The government has cut some subsidies, announced new taxes and lifted a controversial ban on women driving. It also tapped global bond markets three times in less than a year, borrowing billions to balance its books.
The crash in world oil prices in 2014 and 2015 had left a huge hole in the kingdom's budget. It reported deficits of $100 billion in 2015 and $71 billion last year.
Related: Women driving could rev up Saudi economy
The man behind the push to modernize the conservative kingdom, Crown Prince Mohammed bin Salman, is expected to give a rare public speech on Tuesday.
"There's no doubt that [he] understands the challenge," said Robin Niblett, director of think tank Chatham House. "You need the energy of a new generation" to confront "a social structure that is reliant upon government handouts, low tax, non-work," he added.
Some targets already slipping
But Saudi Arabia has backpedaled on a number of targets.
In April, it rolled back wage and benefit cuts imposed on top ministers and other public workers. It's also revising part of the broader strategy that sets specific targets for government bodies to meet by 2020.
The Saudi government gave few details about the changes and didn't state whether new targets would be introduced.
"I don't care particularly if some of the targets and the time lines slip. They were always ambitious," Niblett said.
Questions over $100 billion IPO
One of the most high-profile parts of the plan -- the planned IPO of the biggest oil company in the world, Saudi Aramco -- is drawing a lot of the attention.
Saudi officials have said they expect the IPO to value Aramco at around $2 trillion. If the market agrees, selling just 5% would raise $100 billion -- four times as much as Alibaba (BABA)'s IPO in 2014, which is the largest to date.
Aramco has disputed recent media reports suggesting uncertainty over its mammoth stock market listing and where it might happen. It insisted earlier this month that its IPO plan is still "on track" for next year.
The money the government aims to raise from the listing are seen as crucial for funding its broader plans to revamp the national economy, which include measures like increasing the role of women and the development of an entertainment industry.
Saudi Arabia wants to increase the participation rate of women in its workforce from 22% to 30% by 2030.
Related: Saudi Arabia is investing billions in fun
There have been some high-profile examples of progress: three top jobs in finance, including the head of the stock exchange, were recently filled by women. But at 33%, the unemployment rate for women is far higher than the national average of about 13%.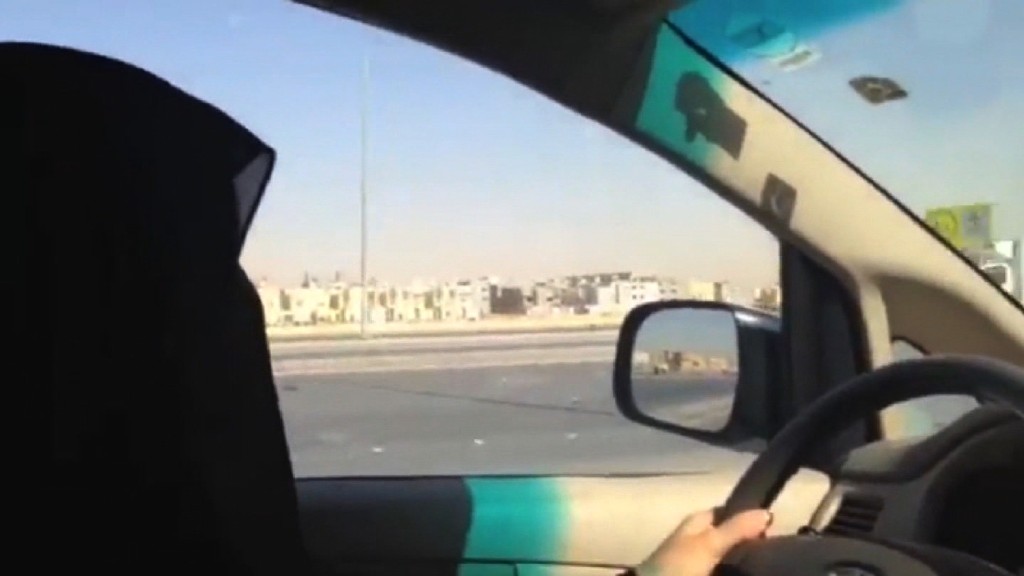 Painful transition
Pushing through major changes is tough in an economy that's already struggling.
The International Monetary Fund estimates that Saudi economic growth will be "close to zero" this year. But it also warned the government shouldn't wait too long to tackle key reforms.
"Without growth support coming in, it's difficult to progress," said Monica Malek, chief economist at Abu Dhabi Commercial Bank.
Saudi officials insist their country is prepared for the challenges.
"No pain, no gain is very much at play here," Energy Minister Khalid Al Falih told CNNMoney in May. "The Saudi population is ready for the long haul."
-- John Defterios contributed to this report.