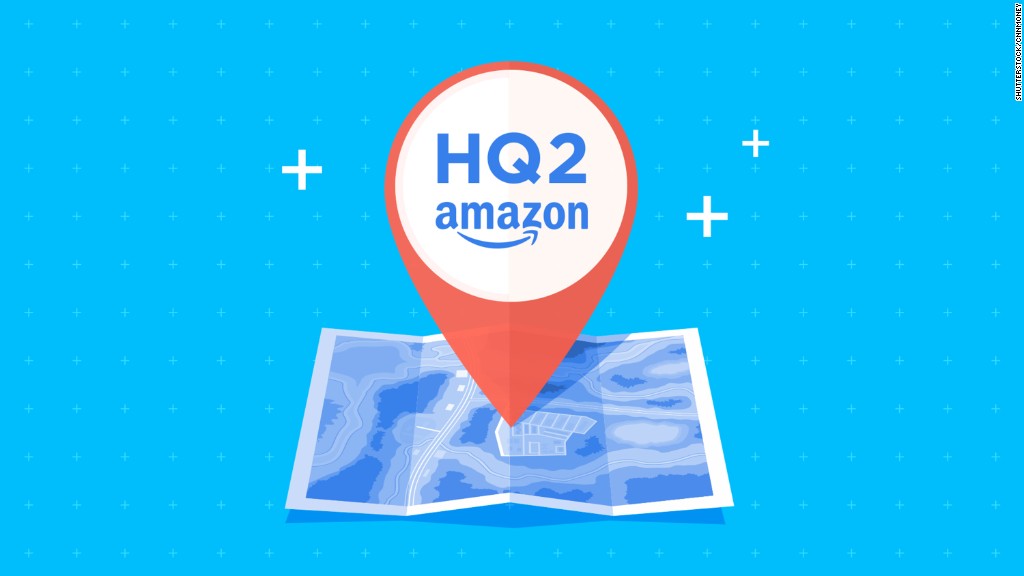 Atlanta is the favorite to land the new Amazon headquarters, according to an Irish gambling site.
Paddy Power, which mostly takes wagers on sports but ventures into politics and other topics, gives Atlanta 2-to-1 odds against winning the competition. That's way better than Philadelphia at 7-to-1, Boston at 8-to-1 and Toronto at 9-to-1.
Amazon, which already has headquarters in Seattle, is considering bids from more than 200 cities and regions to be its second home. The winner gets 50,000 jobs and a big boost in economic development.
Amazon did not respond to a request for comment. The company says bids have come from 54 states, provinces, districts and territories in North America.
Related: Cities woo Amazon as home for second headquarters
Atlanta did not make details of its bid public. But Mayor Kasim Reed told The Atlanta Journal-Constitution last week that it will be "the most aggressive economic attraction package that the state of Georgia has ever put forward." Reed didn't immediately respond to a request for comment from CNNMoney.
Cities are trying hard to woo Amazon (AMZN). Tucson, Arizona, sent a giant cactus to CEO Jeff Bezos, and the Atlanta suburb of Stonecrest offered to de-annex land and rename it Amazon, Georgia. New York City lit up the Empire State Building in Amazon orange.