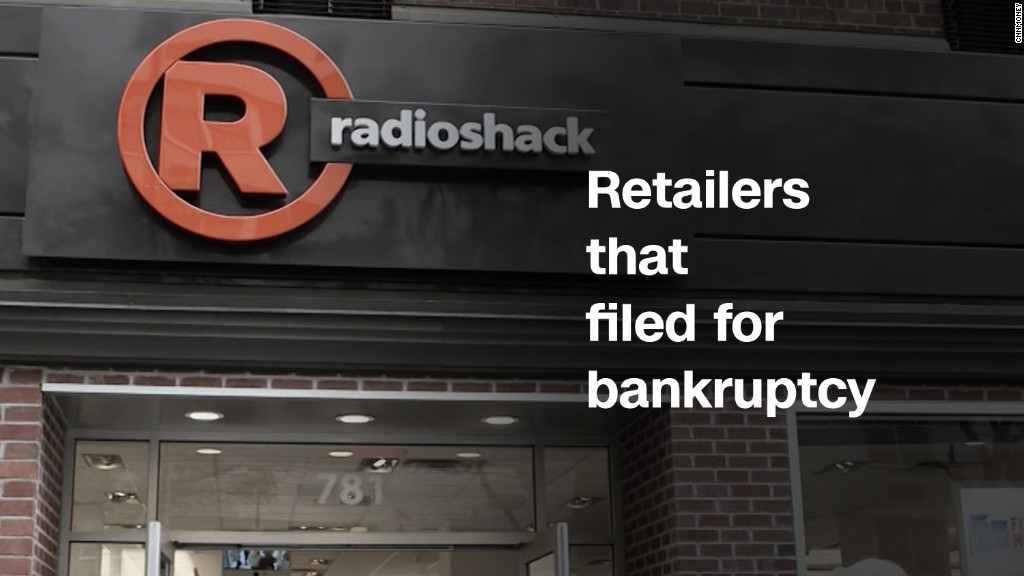 More store closings have been announced in 2017 than any other year on record.
Since January 1, retailers have announced plans to shutter more than 6,700 stores in the U.S., according to Fung Global Retail & Technology, a retail think tank.
That beats the previous all-time high of 6,163 store closings, which hit in 2008 amid the financial meltdown, according to Credit Suisse (CS).
Walgreens helped vault this year's tally to a new high when it said Wednesday that it plans to close about 600 locations.
Related: Toys 'R' Us files for bankruptcy
The drug store chain recently struck a deal to purchase 1,932 Rite Aid stores, and a Walgreens (WBA) spokesperson said most of the shuttered stores will be Rite Aid locations within close proximity to existing stores.
Other chains that have announced big batches of store closings this year include Kmart, Sears, JCPenney, Ann Taylor, Gap, Banana Republic, Gymboree, Teavana, Michael Kors, Bebe, Perfumania, The Limited, and Staples.
At the heart of retail's woes is the rise of both online shopping and fast fashion. As e-commerce giants have gobbled up market share from some brick-and-mortar brands, cheaper outlets like H&M and Forever 21 have also threatened clothing brands' business models.
Related: 200 Gap and Banana Republic stores closing
By and large, analysts expect this year's final total to be dismal. As many as 8,600 brick-and-mortar stores are expected to close this year, Credit Suisse said in an April research report.
If that projection is correct, that means America will lose more than 147 million square feet of retail space.
At least 300 retailers have filed for bankruptcy so far this year, according to figures released by BankruptcyData.com in June.
--CNNMoney's Chris Isidore contributed to this report.