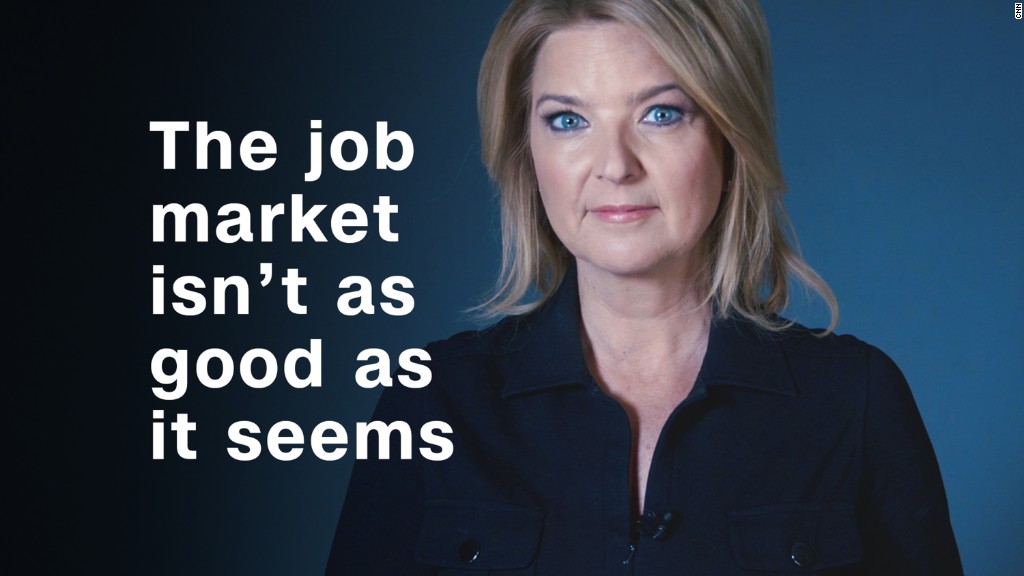 The jobless rate at a 16-year low. A record 6 million open jobs. Weekly jobless claims below 300,000 for the longest stretch since the 1970s. By nearly every headline measure, the American jobs market is roaring.
But something is missing -- meaningful wage growth. Companies are hiring and layoffs are down, but paychecks aren't growing as they should.
Before the Great Recession, wages grew around 3% each year. A healthy labor market should generate fatter paychecks to the tune of 3% to 3.5%. Those higher wages help workers keep up with inflation and keep the consumer-driven economy strong.
Since the recession, wage growth has been stubbornly weak, an asterisk in the job market recovery. There was a glimmer of hope in September, when wages rose 2.9% from the year before, the strongest in eight years.
It's too early to know whether that was temporary, a statistical blip because of the hurricanes, or the beginning of long-repressed wage inflation.
Related: Romans' Numeral: Is it too late to buy stocks?
Another asterisk: Geography. Unemployment is still high in some places, like Alaska, New Mexico, and Washington, D.C.
And then there's this: A record 6 million jobs are open in the United States, and at the same time 6 million people are looking for work.
So why can't those unemployed people fill those jobs? Employers say they can't find workers who have the right training. It's been a problem for years.
Other factors that could be holding down wage growth are automation, which is eliminating some jobs, and competition from overseas.
But until wage growth improves, it's holding the economy back from an even stronger recovery.