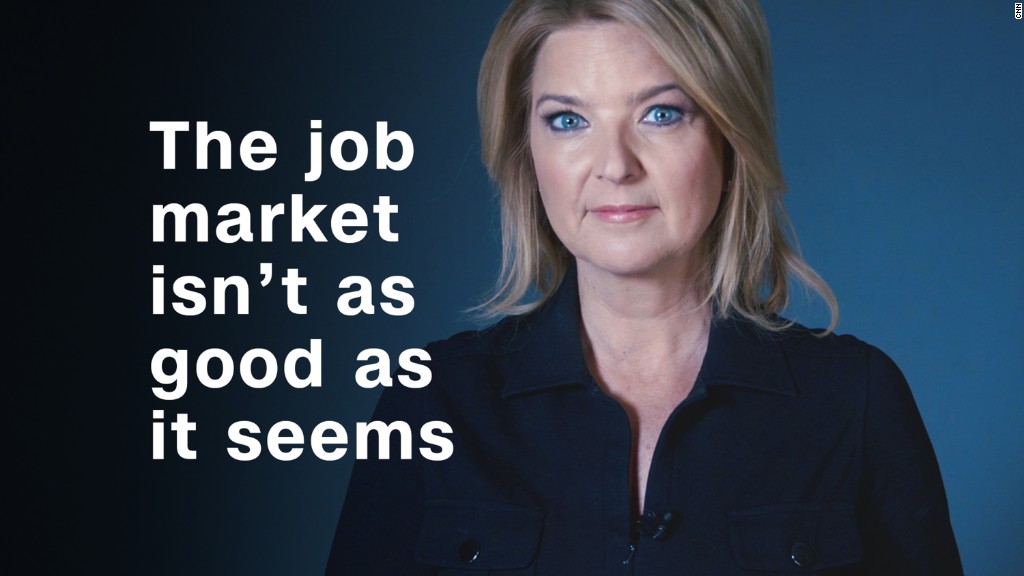 Even hurricanes weren't enough to stop impressive growth in the economy.
The U.S. economy grew at a 3% annual rate from July through September, the Commerce Department said Friday.
Economists were expecting 2.5% at best, partly because of the damage from Hurricanes Harvey, Irma and Maria.
Growth in the third quarter "demonstrates that the hurricane ended up having little lasting impact on the economy," says Paul Ashworth, chief U.S. economist at Capital Economics, a research firm.
In fact, the United States enjoyed back-to-back quarters of 3% growth for the first time in three years. Growth from April through June was 3.1%.
President Trump has promised to get it to 3% for an entire year. Economic growth has hung around 2% for years, partly because of slow wage growth and weak spending by businesses.
Related: The job market is strong. Here's the asterisk.
The economy has grown for eight straight years, one of the longest stretches in history. Unemployment is down to 4.2%, its lowest since 2001. The United States has added jobs in 83 of the past 84 months.
"It's still the slowest recovery by a long way," says Dan North, chief economist at Euler Hermes North America, an insurance firm. "But we don't see anything to suggest that we would get a recession in the next year."
North and other economists expected a bigger toll from the hurricanes. Ports, schools and businesses were temporarily closed, and some employees couldn't get to work even if their businesses stayed open.
Hurricane recovery efforts are expected to provide a boost to economic growth toward the end of the year.
Nearly all corners of the U.S. economy contributed to growth in the third quarter. Exports, imports and business spending on long-term projects were all up. Consumer spending, which makes up the majority of economic activity, rose a healthy 3.3%.
North expects the U.S. economy to stay on track unless an unexpected shock happens, "like an incident with North Korea."