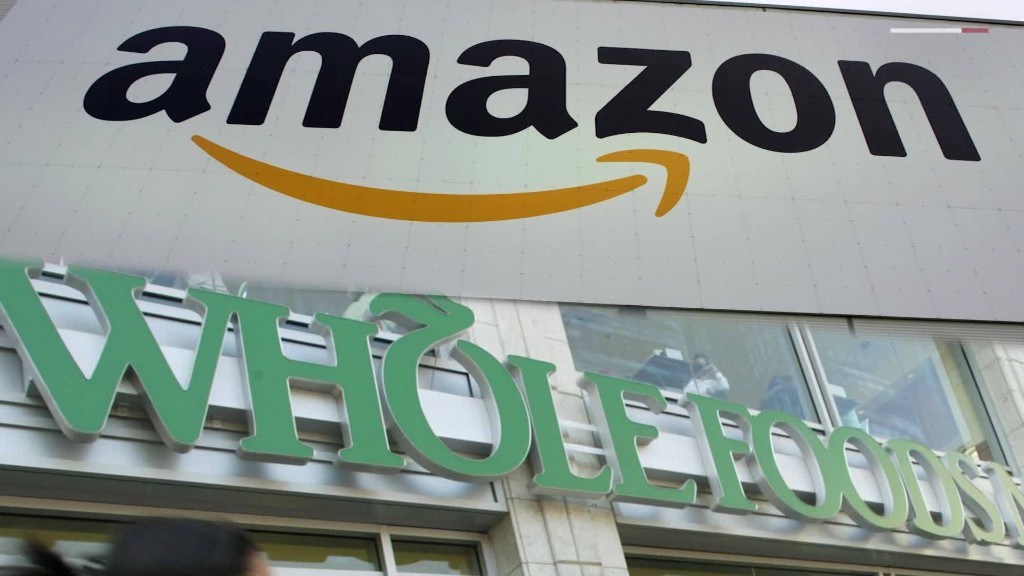 Whole Foods is hiring: Amazon style.
Taking a page from the online retailer's playbook, Whole Foods said Friday that it plans to add 6,000 workers via a nationwide "hiring day" next Thursday.
All U.S. stores will participate, the company said. Full-time, part-time and seasonal jobs will be available.
Those interested can either apply ahead of time or fill out an application at the store. Whole Foods said that it will make some job offers on the spot, after interviews.
Amazon (AMZN) has used massive job fairs before -- it held them at 10 of its fulfillment centers over the summer to fill 50,000 open positions. But this recruitment push will be run entirely by Whole Foods, said a spokesman.
Related: Amazon may be a factor behind the rumored merger between CVS and Aetna
Amazon didn't hesitate to make its mark after it scooped up the grocery chain in August. On the same day that the $13.7 billion deal closed, Whole Foods lowered the prices on a number of items, from avocados to salmon.
In January, Amazon said it would create 100,000 U.S. jobs this year. The 6,000 Whole Foods jobs don't count toward that goal, according to a Whole Foods spokesperson.