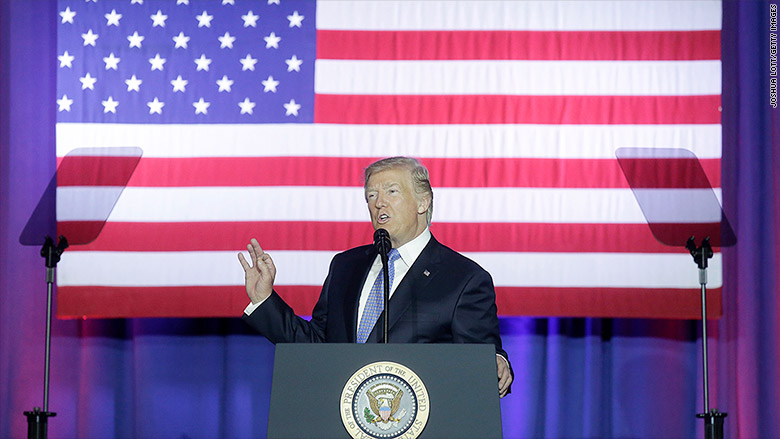 Welcome to our weekly money guide.
Looking to improve your financial life but not sure where to begin? We've got you covered. Here are some tips for saving, investing and making the big bucks.
REALITY CHECK ON THAT $4K RAISE
The White House is promising President Trump's tax plan will give the average household a $4,000 pay raise.
But before you start banking on that money, here are a few things to consider:
If your family has multiple breadwinners, more income per household doesn't mean per paycheck;
Other tax changes may undercut the potential benefits;
A boost to income wouldn't happen right away.
STOCKS THAT COULD WIN BIGLY IF TAX REFORM HAPPENS
There's no guarantee that tax reform will happen. But if it does, some businesses will benefit more than others.
Here's a look at a handful of companies that could cash in on Trump's tax overhaul.
WANT AN IPHONE X? GOOD LUCK
Apple's new iPhone X hits store shelves November 3 -- but get ready to wait. The first round of pre-orders for the $999 smartphone sold out in about 15 minutes. Now the wait time is up to five or six weeks.
A tip for anyone lucky enough to get their hands on one: Don't drop it. A broken screen will set you back $275.
MILLENNIALS ARE BETTER AT SAVING THAN OLDS
Yes, you read that right. Millennials are saving money and planning ahead.
About 60% of young people are cutting costs to save money for the future, according to a new Bankrate survey. Meanwhile, just 25% of older generations are stashing cash for the same reason.