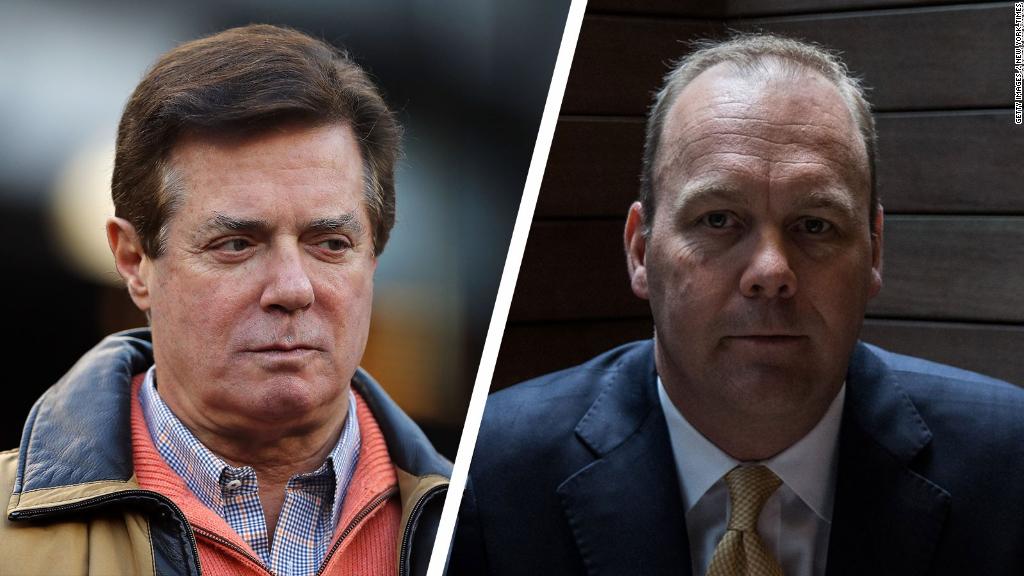 Some employees at Fox News were left embarrassed and humiliated by their network's coverage of the latest revelations in special counsel Robert Mueller's investigation into Russian election meddling, according to conversations CNN had with several individuals placed throughout the network.
"I'm watching now and screaming," one Fox News personality said in a text message to CNN as the person watched their network's coverage. "I want to quit."
"It is another blow to journalists at Fox who come in every day wanting to cover the news in a fair and objective way," one senior Fox News employee told CNN of their outlet's coverage, adding that there were "many eye rolls" in the newsroom over how the news was covered.
The person said, "Fox feels like an extension of the Trump White House."
The employees spoke to CNN on the condition of anonymity because they were not authorized to speak publicly on the matter. A Fox News spokesperson told CNN the network covered the breaking news accurately and fairly across both news and opinion programming.
On Monday, it was revealed that President Trump's former campaign manager Paul Manafort and another associate Rick Gates had been indicted by a grand jury on 12 counts, including conspiracy against the United States. Unsealed court records also revealed that another Trump associate, George Papadopoulos, had pleaded guilty to making a false statement to the FBI weeks ago.
The revelations jolted through the news media, and Fox News -- the highest rated network in the country -- did cover it as its top story. But in contrast with CNN and MSNBC, which aired non-stop rolling coverage throughout the day, Fox News found plenty of time to cover other topics, like the NFL protests, North Korea, and tax reform.
Related: How Fox News is covering the toughest day of the Trump presidency
Additionally, Fox News aired segments that questioned Mueller's credibility and many were framed around how Trump and his allies were responding to the news. On Fox News' homepage, the lead story at one point was focused on Trump slamming the indictment. Another lead story cited Manafort's lawyer, and asked, "Mueller's 'ridiculous' claims?"
"This kind of coverage does the viewer a huge disservice and further divides the country," one Fox News personality told CNN.
Fox News journalists took significant issue with their network's opinion hosts, who deflected from the news and, in Sean Hannity's case, characterized Mueller's investigation as a "witch hunt," a term Trump used on Sunday in a angry tweet to describe the probe.
"That segment on Outnumbered [questioning Mueller's integrity] was absurd and deserves all the scorn it can get," a Fox News employee told CNN, referring to the network's noontime talk show.
The person added that it was "laughable seeing Hannity and [Laura] Ingraham," two Fox News opinion hosts who are openly supportive of Trump, "tripping over themselves saying [Mueller's team has] found nothing thus far."
"It's an embarrassment," another Fox News employee echoed to CNN. "Frankly, there are shows on our network that are backing the President at all costs, and it's that short term strategy that undermines the good work being done by others."
This story has been updated to include comment from a Fox News spokesperson.