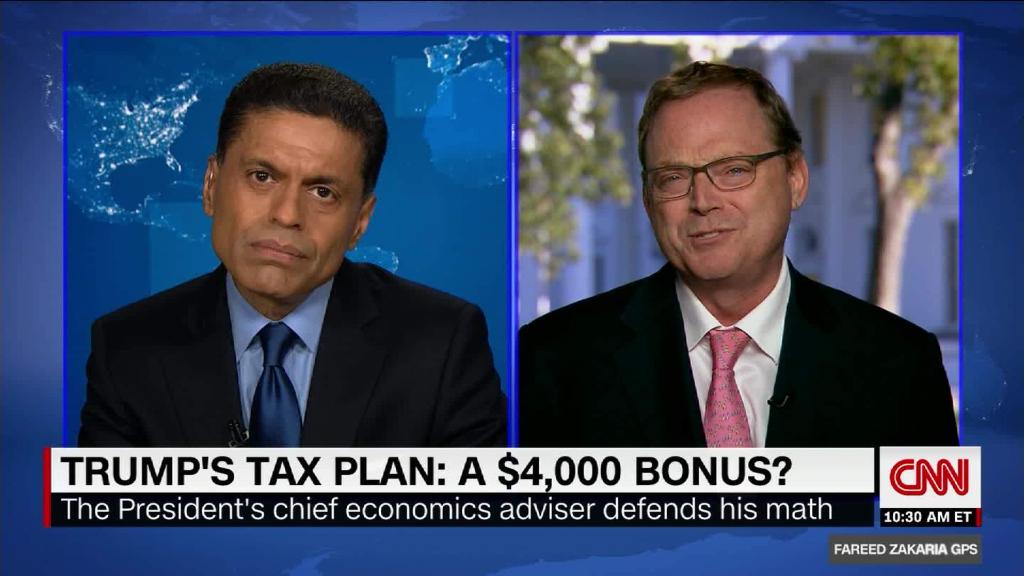 President Trump argues the American economy "desperately" needs "massive" tax cuts. And there's no question that Wall Street is pumped about it.
Others are less confident that adding expensive medicine to a healthy economy is such a wise idea right now.
Morgan Stanley warned in a report this week that enacting aggressive tax cuts to businesses and individuals risks "overheating" the economy and causing stocks to "boom then bust."
The concern is that slashing the corporate tax rate to 35% from 20% could backfire by forcing the Federal Reserve to accelerate interest rate hikes. That in turn would raise borrowing costs for consumers and businesses, potentially unnerving the stock market along the way.
"Adding stimulus to an already strong economy likely stirs the Fed...pulling forward the end of an aging cycle," Morgan Stanley strategists wrote.
House Ways and Means Committee Chairman Kevin Brady plans to unveil his 1,000-page tax reform bill this week.
Ironically, given all the excitement on Wall Street about tax cuts, Morgan Stanley argues that "failure of tax reform" would be the "best" outcome for extending the economic and market recovery from the Great Recession.
Related: Is now really the time for massive tax cuts?
All of this contrasts greatly with the urgent push by Trump to enact aggressive measures for the economy.
"We desperately need tax cuts to put our people back to work," Trump told reporters on October 25 from the White House lawn.
To be sure, tax reform -- modernizing the sprawling and outdated system -- would be a smart thing to do for the long-term health of the economy. But that's different, and less costly, than the "massive" tax cuts for businesses that Trump has promised.
Trump's push for stimulus comes despite signs of strength for the economy. Unemployment fell in September to a 16-year low of 4.2%. America has a record number of job openings. Consumer confidence has soared. And the U.S. is enjoying the best six months of growth in three years.
"There is little precedent for large-scale fiscal easing at current levels of unemployment," Morgan Stanley analysts wrote. "Maybe this won't be a problem, maybe it will."
Other economists agree that it's an unusual moment to provide meaningful help to the economy. Normally, fiscal stimulus comes when economies are either in recession or struggling to avoid one.
Related: What to watch for in House GOP's tax reform bill
But Jeff Morris, head of U.S. equities at Aberdeen Standard Investments, isn't buying the economic hype.
"The economy feels like it's stronger than it has been, but still not great," Morris said. "We're a way off before we have to contend with the economy overheating."
Federal Reserve chief Janet Yellen certainly doesn't sound like she thinks big tax cuts are needed right now.
In a September speech, Yellen said the job market is "generally healthy." If anything, Yellen warned that the labor market "could eventually become overheated" if the Fed doesn't keep raising rates.
All of this suggests that stock market bulls should be careful what they wish for when it comes to tax cuts.