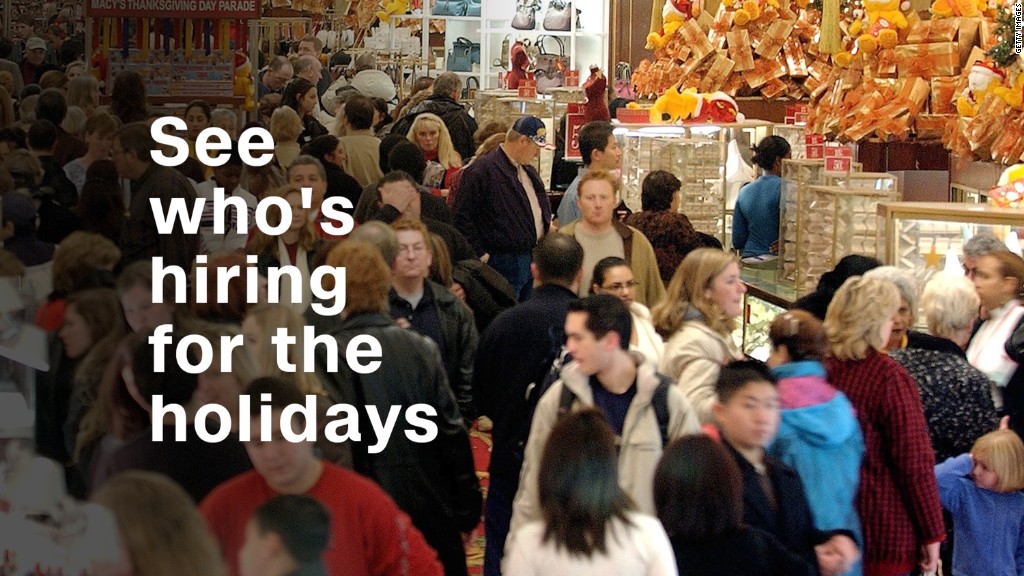 Charlie Braun can't find enough workers for his factory in Ohio and he's not sure how to keep the ones he has.
His problem is a growing one for companies around the world: There just aren't enough skilled or available workers.
At the same time, most people aren't getting a big pay raise -- what you would expect to see when jobs are plentiful.
U.S. wage growth is a sluggish 2.6% this year, beating subdued inflation but still way below the Federal Reserve's target of 3.5%. It hasn't hit that level in nearly nine years.
Braun knows the predicament all too well. He raised wages to retain staff and recruit others, but that hasn't helped. He doubts another pay raise will make a big difference, and in any case his firm is finding it harder to justify raising prices for their products.
"Everyone has just gotten used to no inflation," says Braun, president of Custom Rubber Corp. With those expectations, "it's more challenging for me to go to my customers and say 'hey I've got rising health care costs and I've got to give my workers a raise.' That's a more difficult sell."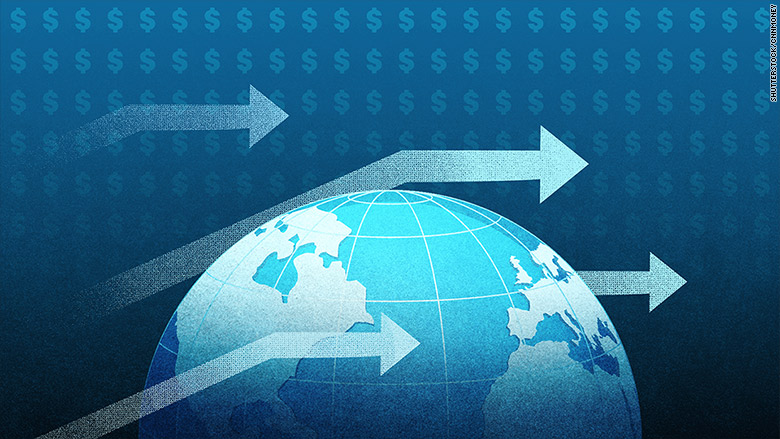 Related: The biggest mystery in the U.S. economy
It's a challenge in many developed countries. Companies and economies are thriving, but workers are not getting their share of the pie despite job openings left and right.
Global problem
The IMF said last month that unemployment rates are now back to where they were before the global financial crisis, but wage growth remains well below. Federal Reserve leaders, who meet in Washington on Wednesday, call the lack of inflation a "mystery."
Usually, when jobs are plentiful, it's hard to find workers so employers offer higher wages to recruit or retain their staff. When people start losing their jobs, workers become more anxious and are willing to work for less.
Paltry wage growth isn't just a problem in America. Workers in Japan, the U.K., Germany, Australia and other countries are feeling the pain too.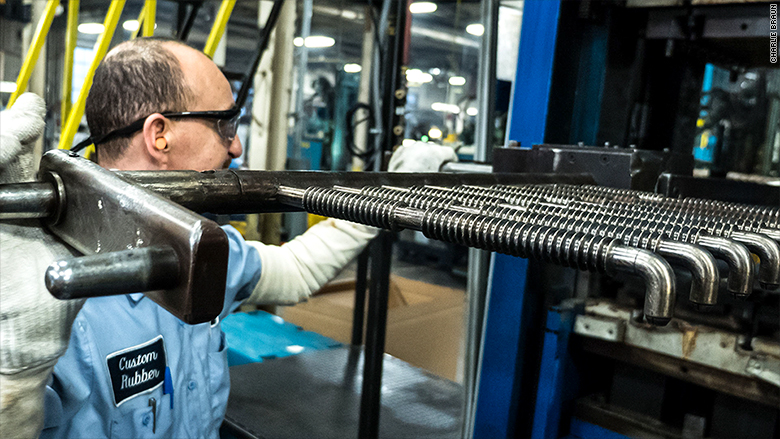 Australia is in the middle of the longest period of low wage growth since its last recession in the early 1990s. In Britain, real wages are falling despite record levels of employment. Paychecks in Japan are rising at an anemic pace even though unemployment is under 3%. Mexico is facing the same problem.
Some experts say the global economy is in a "sweet spot." In one sense it is: From Brazil to China to Europe to the U.S., all major economies will grow this year. But the gains are uneven and many workers aren't seeing them.
So what's the problem? Experts say the reasons are many and varied.
Related: CNNMoney's Brexit jobs tracker
Labor unions in decline
Only 23% of British workers were members of a trade union last year, according to data from the OECD. That's down from 40% in 1990. In Germany, the proportion fell to 18% from 31% over the same period. In the U.S., where union membership has traditionally been lower, it stands at just 10%.
That's bad news for almost everyone.
IMF research suggests that the decline in union membership has led to the top 10% of earners taking a bigger share of income -- to the detriment of middle and low-income workers. Unions have used significant bargaining power at the negotiating table to fight for higher wages.
But with fewer workers organized in unions, a bigger slice of the pie goes to managers and shareholders, according to the IMF.
Turbulent past, uncertain future
Memories of the financial crisis and worries about the future also make business owners reluctant to raise wages.
In the U.S., companies are waiting to see what will come out of President Trump's ambitious tax reform. In the U.K., Brexit is causing huge anxiety. The new terms of trade with Europe are far from certain.
French companies are waiting to see how President Emmanuel Macron's reforms will play out. He wants to make it cheaper for employers to hire, and to relax France's strict wage bargaining rules.
In Mexico, the uncertain fate of NAFTA, the trade pact with Canada and the U.S., is hanging over the economy.
Related: Harvard study says employers are making it harder to hire
The gig economy
Then there's the underemployment problem.
The rise of informal employment and the so-called gig economy means many people find themselves working part time, even though they would prefer a full time job. Age and the wrong skills often create barriers.
Take Germany as an example: Nearly 7 million Germans are working part time in precarious jobs that pay up to €450 ($540) a month. Many have to rely on welfare payments to get by and economists say the practice is increasing inequality.
Over 5 million Americans are working part-time jobs but want full-time positions, according to Labor Department data. That number has come down significantly since the Great Recession but it's still higher than before the crisis.
More for shareholders
The pressure from investors may be forcing companies to focus on rewarding shareholders rather than employees.
Data from FactSet showed S&P 500 companies faced at least 40 activist campaigns calling for dividends and buybacks in 2016, following 73 campaigns in 2015.
The average dividend rose 14% in the third quarter compared to a year ago, and payouts totaled a record $15 billion, according to S&P Dow Jones Indices.
The IMF says that the pressure to put investors first means companies are investing less, including in their staff.
"[Consulting firms] go to you as the CEO of a company and say 'you're investing, you're spending too much money, we'll try and take the cost down,'" Martin Sorrell, CEO of advertising giant WPP (WPPGF) told CNBC this week.
Robots
Some economists argue that the increasing use of robots and automation in many industries may also be holding down wages, but it's tough to measure.
Braun, the CEO of the rubber company, say his customers tell him that if he feels the need to raise wages, he ought to consider replacing his workers with robots.
"The general response is 'you need to be more efficient,' which might ultimately drive me to robots, but I'm not there yet," says Braun.
-- Jethro Mullen and Daniel Shane contributed reporting to this article