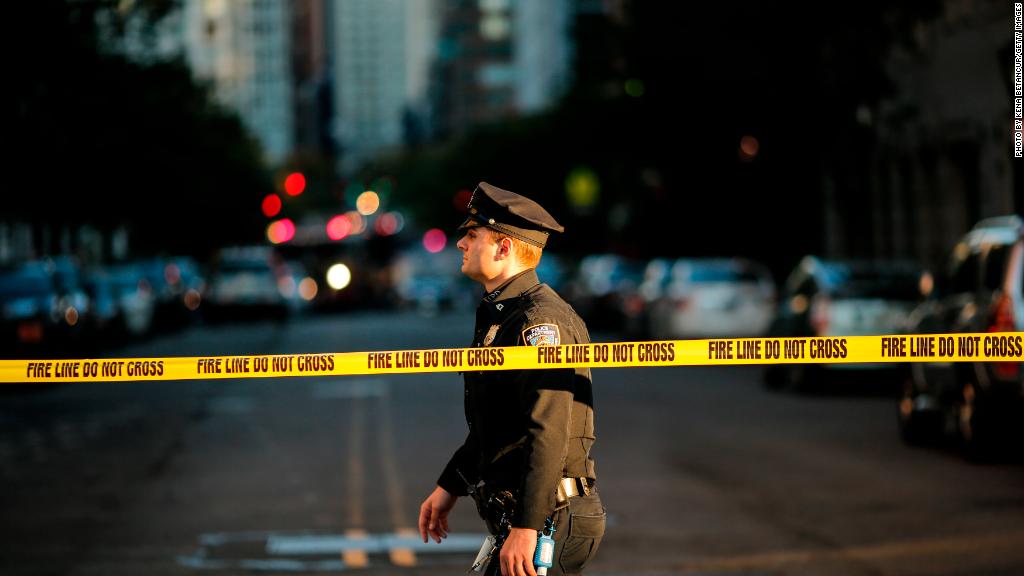 Uber says it's in contact with the FBI after it emerged that the suspect in the deadly truck attack in New York City was one of the company's drivers.
Sayfullo Habibullaevic Saipov, originally from Uzbekistan, has been living in the U.S. since 2010, law enforcement sources told CNN. Uber said he started driving for the ride-hailing app in New Jersey just over six months ago.
The 29-year-old is accused of using a rented pickup truck to mow down cyclists on a busy bike path near the World Trade Center in Manhattan on Tuesday. He was shot and detained by police.
Uber said Saipov passed a background check in order to drive for the company and has now been banned from its platform. But his case may raise questions about Uber's background checks process.
Records show Saipov received multiple traffic citations in the past.
Related: Note found in truck claims Manhattan attack done for ISIS, source says
In 2015, he was charged in Platte, Missouri, with failure to equip a motor vehicle carrier with or maintain a required brake system. After he missed his court appearance in November 2016, the court entered a guilty plea on his behalf.
New Jersey rules for ride-hailing services like Uber and Lyft require the companies to conduct criminal background checks, which are usually outsourced to specialist firms. Convictions for crimes like reckless driving automatically disqualify a driver.
Uber applies different criteria for background checks depending on state regulations. In general, drivers cannot have more than three minor moving violations such as speeding tickets in the past three years.
The company didn't respond late Tuesday to questions about Saipov's past citations.
Uber said it's reviewing Saipov's history at the company and hasn't so far identified any rider complaints about his safety as a driver.
"We are horrified by this senseless act of violence," the company said in a statement. "Our hearts are with the victims and their families. We have reached out to law enforcement to provide our full assistance."
It's not the first time one of the company's drivers has been linked to a high-profile crime.
A Missouri man was charged with murder last year over a killing spree he is accused of carrying out in between picking up and dropping off passengers in Kalamazoo County.
-- Topher Gauk-Roger, Curt Devine and Patricia DiCarlo contributed to this report.