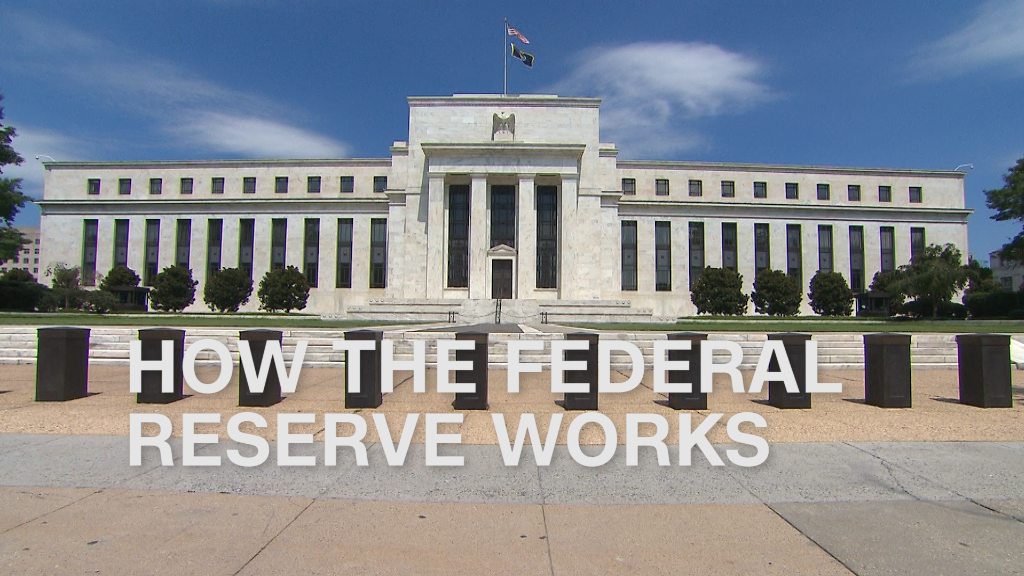 President Trump just passed over America's most powerful woman.
His decision to nominate Jerome Powell to lead the Federal Reserve, rather than letting Janet Yellen keep the job for four more years, marks a loss of female leadership not just in economic circles but in the world.
Yellen is the first woman to serve as Fed chair, and she is the only woman leading a major central bank anywhere on the globe. Only 10 other women run a nation's central bank, and none of them comes close to Yellen's influence.
The others are the central bank chairs of Aruba, Belize, Cuba, Cyprus, Israel, Lesotho, Russia, Samoa, Serbia and Seychelles, according to Central Bank Directory, a publication that closely follows the world of monetary policy.
Because she steers the world's biggest economy, trillions of dollars in global markets sway with Yellen's every word. She may be the second most powerful woman on the planet, behind only German Chancellor Angela Merkel.
Her departure leaves men holding all the top jobs that guide the Trump economy.
The treasury secretary, the commerce secretary, the labor secretary, the chairman of the Council of Economic Advisers, the U.S. Trade Representative, the director of the National Economic Council and Trump's nominee for president of the Export-Import Bank are all men.
(Most of those jobs were also held by men during the Obama administration, although he did appoint women as labor secretary and commerce secretary, and Yellen as Fed chair.)
In Powell, Trump is appointing a man who holds many of the same beliefs as his history-making predecessor.
Related: The biggest mystery in the U.S. economy
Yellen and Powell work together because Powell is a Fed governor, and they always vote the same way on monetary policy.
They differ on bank regulation, but only slightly. Powell supports many of the reforms in the Dodd-Frank financial reform law, instituted after the financial crisis. Yellen staunchly defends it. They both recommend tweaking it to reduce the burden on small community banks.
"We've got kind of the same person, just in different clothes," says Chris Gaffney, president of Everbank World Markets.
And Trump himself has praised Yellen, saying just this week that she's done an "excellent" job. (He sang a different tune on the campaign trail. As a candidate, Trump said that Yellen should be "ashamed of herself" for creating a "false stock market.") Ivanka Trump, who is an official White House adviser to her father, has praised Yellen and even had breakfast with her in July.
Yellen and Powell were both nominated by President Barack Obama, though Powell is a Republican and Yellen a Democrat. Yellen is highly respected on Wall Street and in academic circles. It's also customary for the president, regardless of political party, to renominate the Fed chair.
However, Trump said in an interview with Fox Business anchor Lou Dobbs last week that he wanted to put his own stamp on the Fed.
"We're obviously doing very well together, you look at the markets," Trump said, speaking of Yellen. But he added: "In one way, I have to say, you like to make your own mark ... which is maybe one of things that she's got a little bit against her."
Trump later asked Dobbs whom he would choose for Fed chair. Dobbs suggested Yellen.
Yellen has been outspoken about the need for more female leadership and participation in the workforce. In May, she spoke at the Brown University to celebrate the 125th anniversary of its opening its doors to women.
"The rise in women's involvement in the workforce ... has contributed not only to their own well-being but more broadly to the welfare and prosperity of our country," Yellen said.
Her term ends in February.