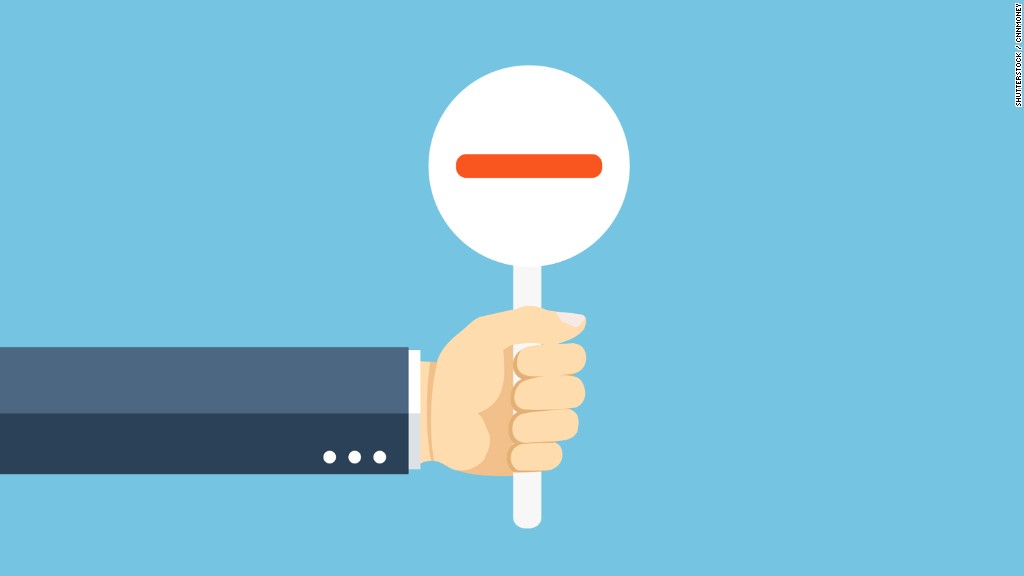 U.K. interest rates are doing something they haven't done in a decade: Going up.
The Bank of England hiked its key rate on Thursday from a record low of 0.25% to 0.5%, a shift that economists widely expected.
It's the first time the central bank has increased the cost of borrowing since 2007, a move it says was needed to help control surging inflation.
The pound was trading 1% lower against the dollar following the announcement.
Britain's economy has struggled to move out of first gear following the Brexit referendum in June 2016. Unemployment has continued to fall, but a sharp drop in the value of the pound has hurt consumers by making imported goods more expensive.
Wages have also been squeezed and the housing market has slowed.
Higher interest rates will benefit savers, who have for years seen paltry returns on their deposits. But it will also make borrowing and mortgages more expensive for consumers who are already facing tighter household budgets.
"It has been a long 10 years since the base rate last went up, so today represents the first time many U.K. borrowers will have ever experienced an increase in their mortgage payments," said Simon Gammon of Knight Frank Finance.
Some analysts worry that hiking rates will put consumers under more pressure and could cause economic growth to slow further.
The rate increase is a sign, however, that rising prices outweigh other concerns inside the Bank of England. At 3%, inflation is firmly above the central bank's official 2% target, and a rate hike would help cool things down.
The Bank of England said in a statement that it expects inflation to diminish over the next year.
"The bank is on a tightrope, it wants to dampen down inflation and consumer borrowing without knocking out the U.K. consumer," said Ian Stewart, chief economist at Deloitte.
The central bank also noted that effective monetary policy won't be enough to counteract the negative effects of Brexit.
"Monetary policy cannot prevent either the necessary real adjustment as the U.K. moves towards its new international trading arrangements or the weaker real income growth that is likely to accompany that adjustment over the next few years," it said.
Governor Mark Carney said the central bank was hoping to ensure that, regardless of how Brexit negotiations turn out, the financial system remains secure and prices stay under control.
Related: Why business is beginning to panic about Brexit
U.K. interest rates remain at very low levels despite the hike. As recently as 2007, the key rate had been set at 5.75%.
The central bank indicated that rates are likely to stay relatively low, saying that future increases "would be expected to be at a gradual pace and to a limited extent."
David Cheetham, chief market analyst at trading firm XTB said the bank's "cautious comments" suggest "that this is a case of one-and-done rather than the start of a sustained hiking cycle."
Carney said the bank's approach could change if households and businesses start to panic over Brexit.
"What matters to us is what people think is going to happen, and how they react to that," he said.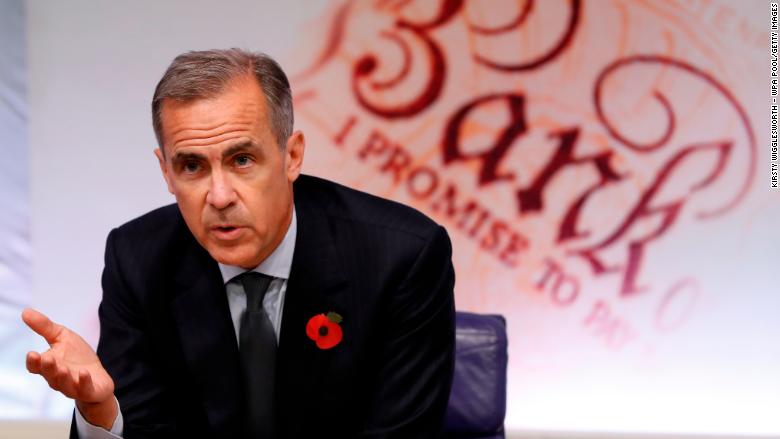 This is the first rate hike from Carney. He joined the Bank of England in 2013 after a stint leading Canada's central bank.