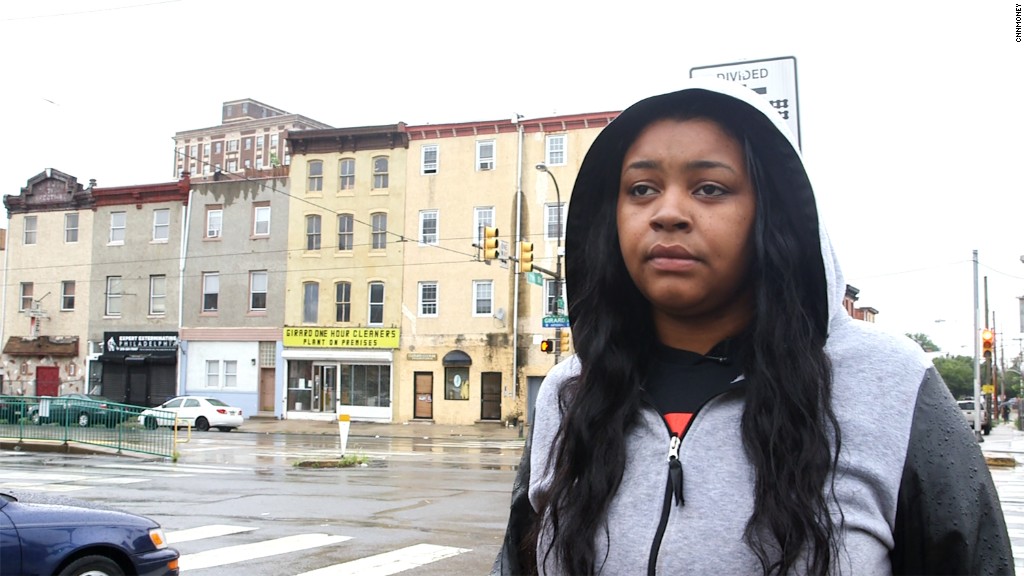 America's wealth gap is getting even bigger.
While wages for low- and middle-income workers have begun to recover, wealth inequality has still climbed to new heights, according to a new survey from the Federal Reserve which conducts a checkup of the nation's finances every three years.
In 2016, median household net worth improved across all income brackets -- up 16% overall since 2013 -- but those on the higher end of the income spectrum did the best. The top 10% of earners saw their household net worth increase 40% over the three-year period, according to the Fed.
Related: Americans still waiting for a bigger raise
That has increased the nation's already large economic divide.
Here's one way of understanding the difference that makes. The median upper-income family (those who make more than $127,600) now holds 75 times the wealth of the median low-income family (those who make less than $42,500), according to an analysis of the data by the Pew Research Center. In 2007, top earners were worth 40 times as much. In 1989, the multiple was 28.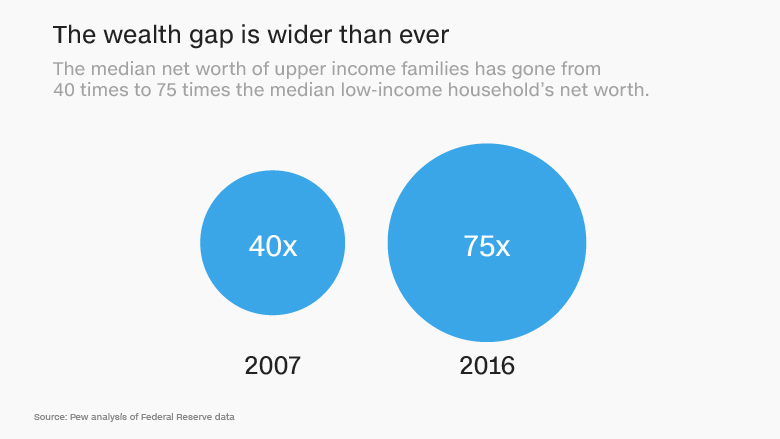 In real terms, families in that upper-income bracket are now worth $810,800, up about $70,000 since the eve of the recession in 2007 — an increase fueled in part by rising real estate prices and the stock market, in which more wealthier people can afford to invest. The median lower-income family now has $10,800 in assets, which is down almost $8,000 since 2007, Pew found.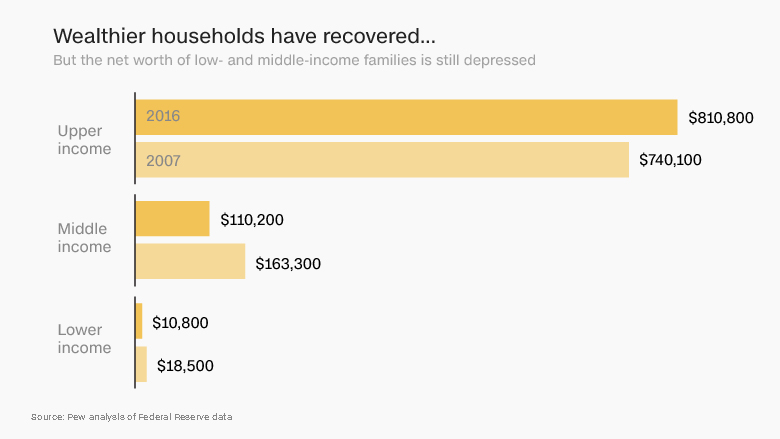 Here's another way of understanding it: The Top 1% now holds 38.6% of the nation's wealth, up from 33.7% in 2007. The bottom 90% now holds only 22.8% of the nation's total wealth, down from 28.5% in 2007.
There are also differences within those income brackets. Low-income white people have seen their wealth nearly cut in half since the recession, while the net worth of black and Hispanic families who make a similar amount of money remained basically stable.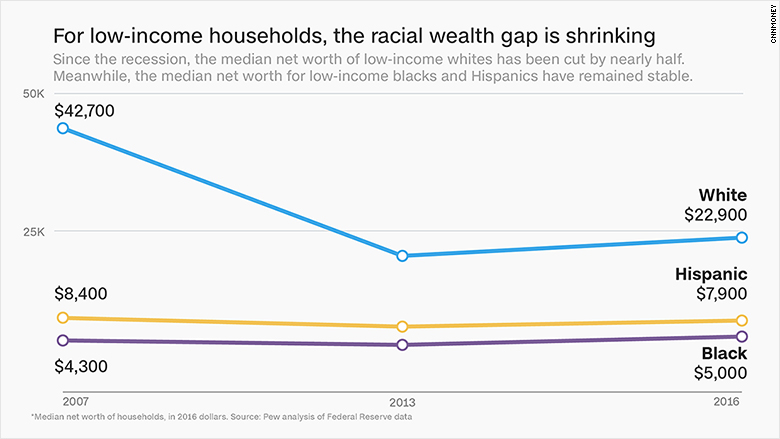 Although the overall disparity in assets between white people and non-white people remains enormous — the median white family is worth nearly ten times as much as the median black family and about 8 times as much as the median Hispanic family — the recession has narrowed that gap among lower-income earners.