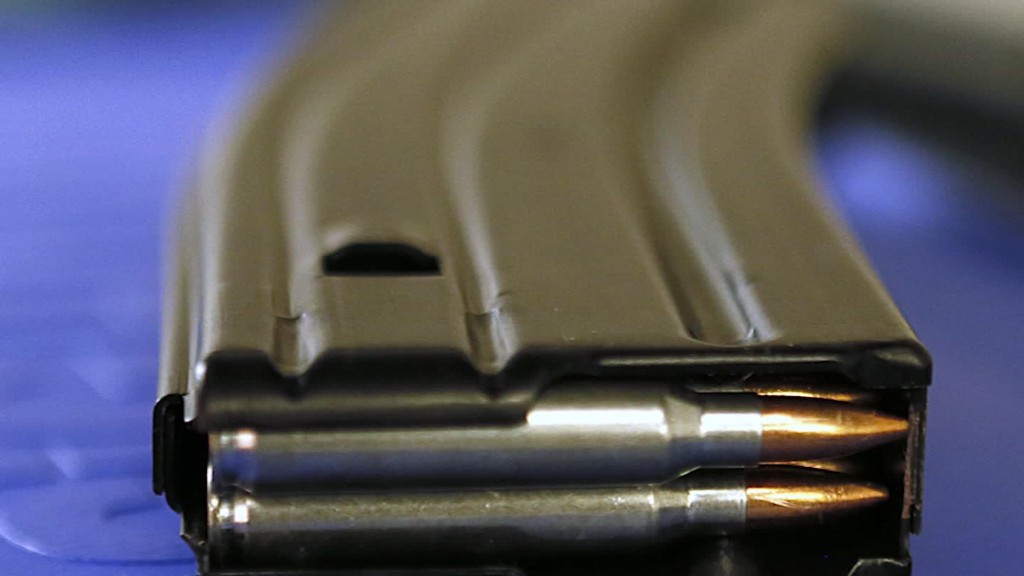 Before an episode of Showtime docuseries "Active Shooter: America Under Fire" airs, the title cards — the text shown on screen at different given points -- must be finalized. A few weeks ago, the show's fifth episode, about the Pulse Nightclub shooting, required a last-minute change.
At one point, the Orlando shooting, in which 49 people were killed, was referred to as the worst mass shooting in modern American history. That was no longer true.
In October, a gunman opened fire on a crowd of 22,000 concertgoers from the 32nd floor of the Mandalay Bay Resort and Casino in Las Vegas. Fifty-eight people were killed and almost 500 people were injured. It became the new deadliest mass shooting in modern U.S. history.  
"If there was ever a case of making a TV series that was perhaps too relevant, it might this one," Aaron Saidman, one of the executive producers of "Active Shooter," told CNN in a recent interview.
On Sunday, another shooting took place. This one at a church in Sutherland Springs, Texas.
Twenty-six people were killed while attending a church service. Eight of the victims were from the same family.
When Saidman learned on Sunday that yet another mass shooting had taken place, the second since the show debuted in late September, he was not surprised.
"It saddens me that it's not shocking to me, having worked on this show for over a year," Saidman said.
The shooting in Texas took place just two days after Showtime aired the sixth episode of "Active Shooter," this one about the mass shooting in Santa Monica in 2013. Every episode of the docuseries highlights a different mass shooting and explores "a diverse range of issues and topics that are sparking the violence," according to Saidman.
As a veteran nonfiction storyteller, Saidman sees it as his job to reflect what's happening in society, but even he knows "Active Shooter" is difficult to watch.
"We're asking people to process these incredibly gripping but painful stories while new ones are unfolding in front of our eyes and on the front pages of newspapers," he said. "That's really difficult in some ways, but we think that's what makes this series all that more important for people to see."
In the aftermath of the Las Vegas shooting, Showtime pulled a repeat of "Active Shooter" from its schedule. Saidman said producers supported the move, but remain committed to starting a conversation.
Inaction, he said, is "obviously not working."
"The idea that we've accepted these incidents as a normal part of American life is regrettable, but, more importantly, it's tragic," he said.
This week's installment, about the shooting at a Sikh temple in Oak Creek, Wisconsin, is scheduled to air as planned, according to Showtime.
The eight-part docuseries explores mass shootings through the eyes of victims and first responders — people who are often forgotten after the news cycle has moved on to other matters or other shootings, Saidman said.
The result is a series that, as a whole, presents a flood of heartbreaking accounts and disjointed stories that end up feeling interconnected. As Saidman sees it, in many ways, they are.
"It's almost like there are fewer than six degrees of separation, and the more of these that happen, the more you will either know someone who's affected by it or you will know someone who knows someone who's affected by it," he said. "I'm wondering...if there isn't a tipping point, where it's too close to home to too many millions of Americans. [Will] that not be the thing that urges us into more action on the issue? I'm pessimistic of that, but I wonder."