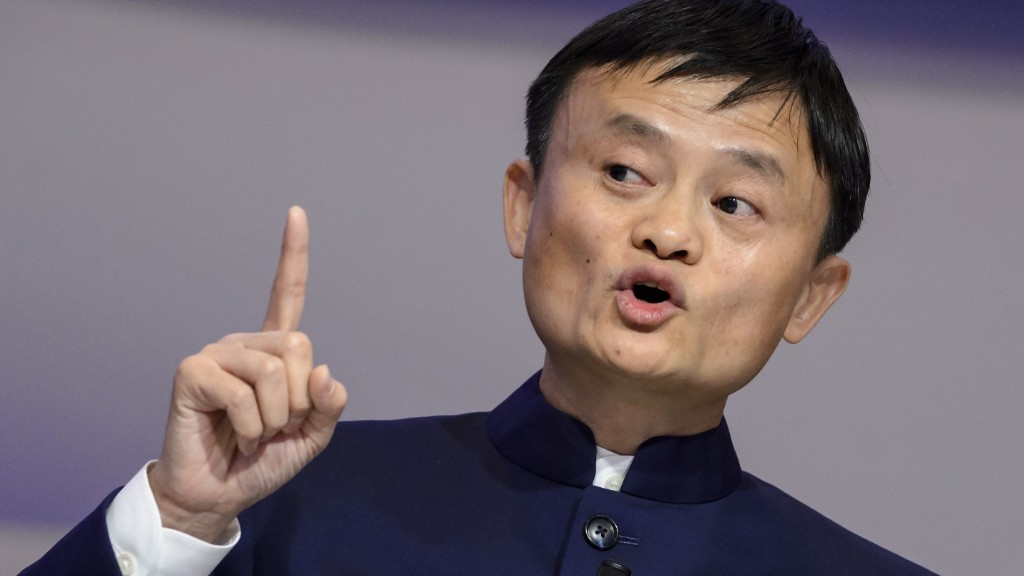 President Trump has made technology a key battleground in U.S. relations with China.
He launched an investigation into alleged Chinese theft of U.S. intellectual property earlier this year. But some experts say a bigger concern is Beijing's huge bets on the technologies of the future.
The Chinese government is throwing its weight behind sectors like artificial intelligence, electric cars and computer chips, pumping in money to create tech champions with global clout.
Related: China wants to build a $150 billion AI industry
Western companies have already raised concerns about the plans, warning they may give Chinese companies an unfair edge at home and abroad. Some analysts have called for the U.S. to ramp up spending on technology research in order to keep pace.
As Trump prepares to meet Chinese President Xi Jinping this week, here's a look at some of the key areas where China is giving the U.S. a run for its money.
Artificial intelligence
Russian President Vladimir Putin recently predicted that whoever becomes the leader in artificial intelligence "will become the ruler of the world."
China wants to be that leader. It laid out its plan this summer to become an artificial intelligence superpower by 2030.
Related: Elon Musk says AI may cause World War III
The country's AI industry has "government support that most other countries don't really have," said John Choi, an analyst who covers Chinese internet companies for Daiwa Capital Markets. "The level of funding is not even comparable to most other nations."
The Chinese government's 2030 plan aims to build a domestic AI industry worth nearly $150 billion.
"China leads in the area for the simple reason -- it's a government push," said Chwee Kan Chua, global research lead for artificial intelligence with research firm IDC.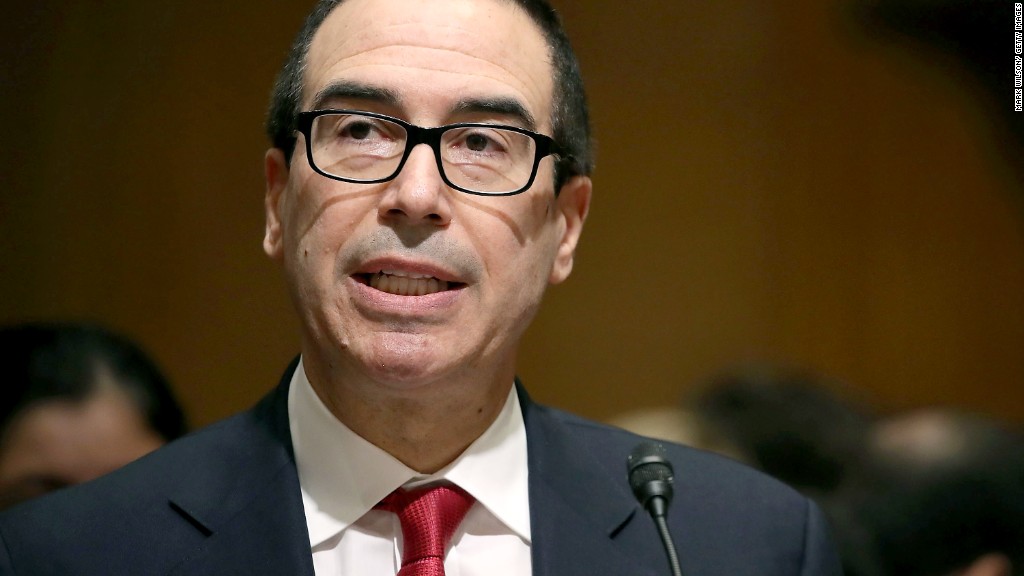 China is pouring resources into intelligent video. The sector is developing "smart" cameras that can detect unusual patterns and flag them to officials or law enforcement. It shows how China's ruling Communist Party can brush aside privacy issues in order to gather tons of footage to fuel AI research.
In the name of public safety, the Chinese government "will have cameras everywhere in every single corner that can track movements, objects and people so it can build huge database analytics to train artificial intelligence," Chua said.
Market Sectors: See latest news & which stock market segments are performing best
The push isn't just coming from the public sector. Like their U.S. rivals, Chinese tech giants Alibaba (BABA), Baidu (BIDU) and Tencent (TCEHY) are investing heavily in AI and setting up research centers in the U.S.
Related: These three countries are winning the global robot race
Electric cars
There's a reason why Tesla (TSLA) is eager to have a manufacturing plant in China. The country has the world's largest market for electric vehicles, thanks to years of generous tax credits and government subsidies.
China's efforts are yielding results for its homegrown industry. Domestic companies are among the leading makers of electric vehicles in the world, and Chinese consumers are increasingly interested in buying them.
Related: China wants to ban gas and diesel cars
Beijing is doubling down on the industry. The country's "Made in China 2025" plan calls for domestically produced hybrid vehicles and electric cars to account for at least 70% of total sales by 2025.
Major global automakers like Volkswagen (VLKAF) and Ford (F) have recently announced plans to develop electric cars in China with local partners, bringing their technological know-how into the country.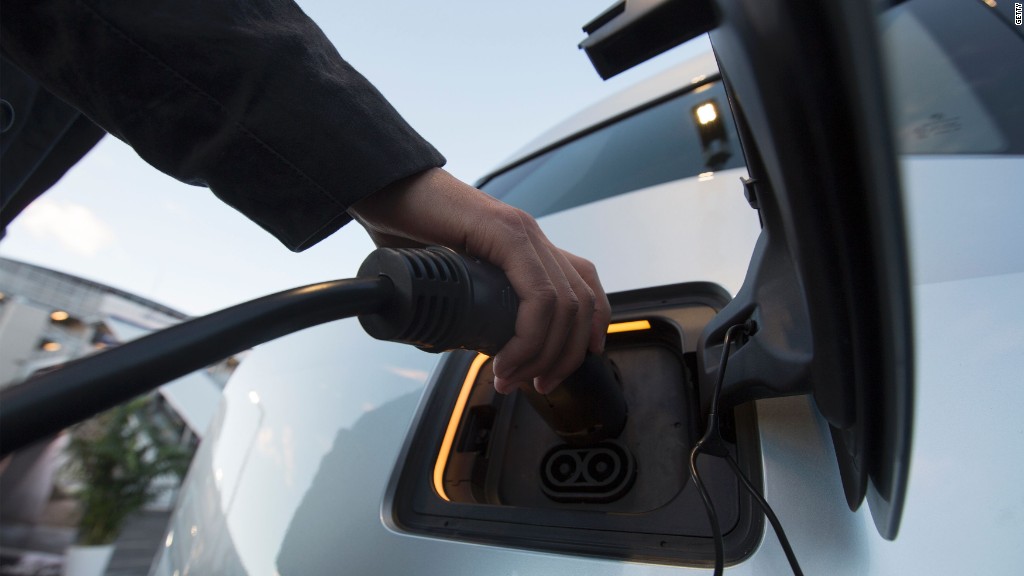 The government is also building a nationwide network of public charging stations. The number of outlets stood at 150,000 at the end of last year and authorities aim to add another 100,000 this year, according to state media.
In the U.S., meanwhile, the tax reform bill wending its way through Congress would kill a federal tax credit of as much as $7,500 for Americans who buy an electric car.
Computer chips
China is far and away the biggest buyer of semiconductors, the computer chips used in everything from iPhones to automobiles. It consumed nearly 60% of the $354 billion global semiconductor market in 2015, according to PricewaterhouseCoopers.
But the U.S. has the largest semiconductor industry, with U.S.-based companies accounting for about half of the global market, according to research from the Semiconductor Industry Association.
If Beijing has its way, that will soon change.
Related: Trump stops China-backed takeover of U.S. chip maker
The Chinese government has set out ambitious targets, pledging billions of dollars to help develop a globally competitive semiconductor industry.
After it twice tried to invest in U.S. semiconductor companies -- and was twice blocked -- state-backed company Tsinghua Unigroup secured $22 billion from Chinese government investors to help it build China's first advanced memory chip factories.
The U.S. Department of Commerce has flagged China's ambitions as "a real long-term threat to not only U.S. firms but the entire global semiconductor ecosystem."