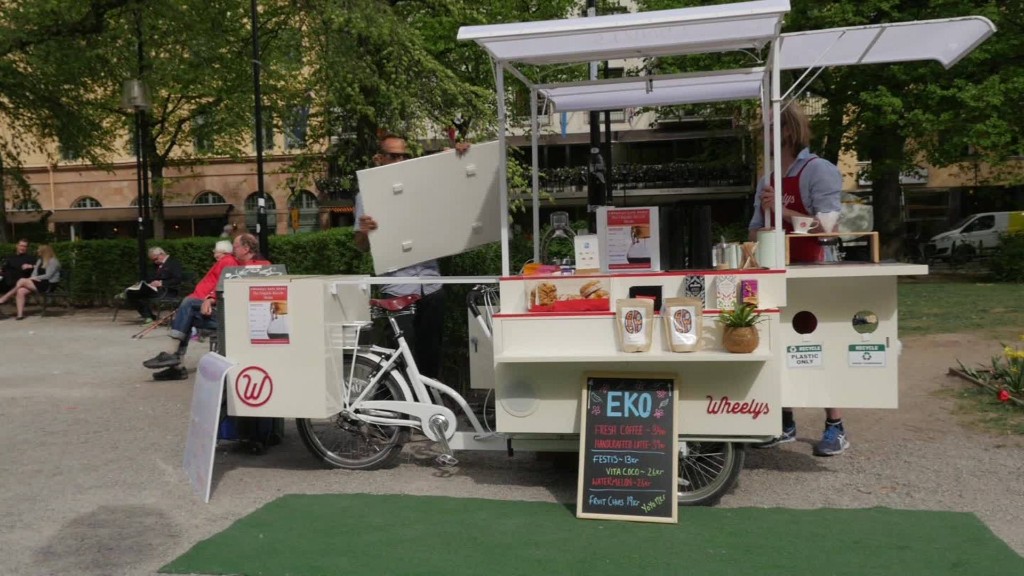 After breaking up almost two decades ago, Panera and Au Bon Pain are getting back together.
On Wednesday, Panera announced that it's repurchasing the café chain it sold back in 1999. The terms of the agreement weren't disclosed.
"With the acquisition we are announcing today, we are bringing Au Bon Pain and Panera together again," Panera founder and CEO Ron Shaich said in a statement. The deal will allow the company to grow in hospitals, universities and urban centers, he added.
The company also announced Wednesday that Shaich will step down as CEO on Jan. 1. He'll be replaced by Panera's current president, Blaine Hurst. Shaich will stay on as chairman and will continue to work on strategy, the company said in a statement.
Panera, a fast-casual cafe and bakery, has 2,050 locations in the U.S. and Canada. Au Bon Pain has 304 locations worldwide.
Over the summer, Panera was acquired by JAB, a Luxembourg-based conglomerate that owns Krispy Kreme and Peet's Coffee. That deal, worth $7.5 billion, closed in July.
Related: Krispy Kreme owner buys Panera for $7.5 billion
Now, JAB is building up a coffee empire.
It also owns Keurig Green Mountain -- known for its K-cups -- as well as Caribou Coffee, and Einstein and Noah bagel stores.
Rumors that JAB had its eye on Dunkin' Brands (DNKN) sent the company's stock up in October.
"How hungry is JAB? The important thing is there could be more acquisitions," said Robert Derrington, a senior analyst with Telsey Advisory Group who watches restaurants.
Meanwhile, the holding company seems to be pivoting away from its luxury brands. The firm, which is Jimmy Choo's largest shareholder, approved of the label's recent sale to Michael Kors.