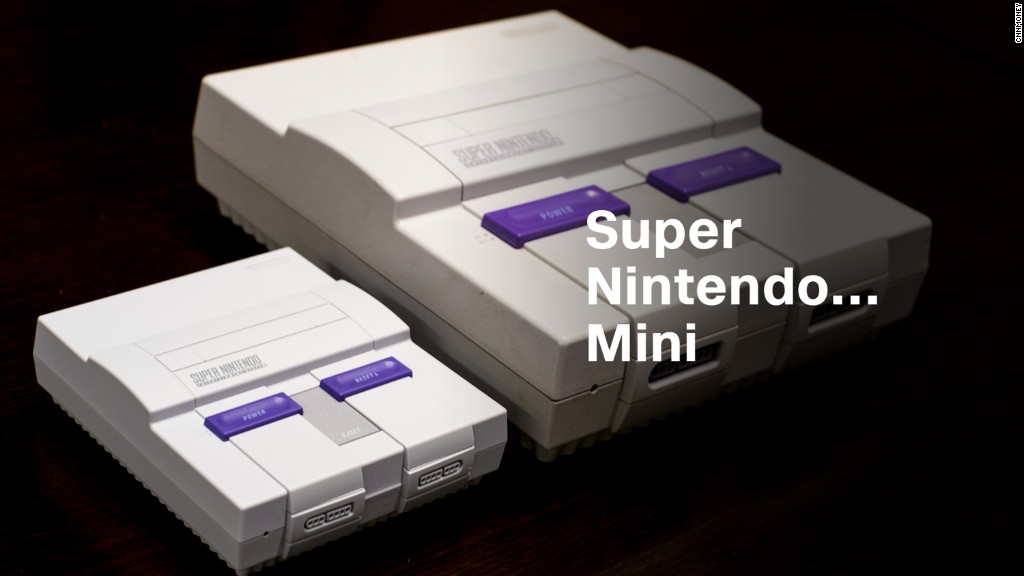 It looks like a happy holiday for video game maker Take-Two Interactive.
Shares of the company behind "Grand Theft Auto" surged 12% Wednesday after it provided a healthy outlook for the last three months of the year. The stock has soared more than 140% this year to an all-time high.
Take-Two (TTWO) is benefiting from strong demand for the latest "Grand Theft Auto" game -- both online and for consoles made by Microsoft, Sony and Nintendo.
Timothy O'Shea, an analyst with Jefferies, joked in a report that "this was supposed to be the slow year" for Take-Two because there's no new GTA game. "Grand Theft Auto V" was released in 2013.
But he said fans seem eager to buy in-game items, like cars and houses, year-round -- even if there's no new version of the game. That shows how important it is for gaming companies, much like Hollywood studios, to develop reliable franchises.
To that end, Take-Two's new "NBA 2K18" basketball game is a hit as well. It's also the first Take-Two title available for Nintendo's hot Switch console, which lets you plug in to the TV at home and then take the game on the road as a mobile device.
The Switch has been a big success for Nintendo and is expected to be a popular gift this holiday season. Take-Two CEO Strauss Zelnick said during a conference call with analysts that the company expects "continued strong demand across all platforms."
Take-Two also said that its new "WWE 2K18" wrestling game will be available for the Switch. So will the "L.A. Noire" detective game.
Related: Game on -- consoles are flying off the shelves again
So will the wildly popular GTA franchise soon be something Switch owners can play?
Zelnick was coy, but seemed to suggest that those games might be available soon for the new Nintendo console.
"Rockstar hasn't made any announcements yet. And of course, as you know, our labels make announcements about what's coming out. We don't intend to do that on these calls," he said.
But an eventual release of GTA for the Switch seems like a safe bet. The Switch has been a huge success, helping to fuel a more than 80% surge in Nintendo's (NTDOY) stock this year.
And while Take-Two rivals Electronic Arts (EA) and Activision Blizzard (ATVI) have recently issued more cautious outlooks for the holidays, they too have benefited from the launch of the Switch and continued demand for Microsoft's (MSFT) Xbox and Sony's (SNE) PlayStation.
Activision's stock soared 6% Wednesday after the company announced strong sales for its new "Call of Duty: WWII" game. The stock is up nearly 80% this year.
Related: The Switch is powering Nintendo toward a $1 billion profit
And EA's shares are up 45% this year as sales of its sports games and "Star Wars: Battlefront" series continue to impress.
EA and Activision have also been producing more games for online and mobile phones, lucrative new revenue streams beyond consoles and PCs. Even Nintendo has finally joined the mobile fray with its "Super Mario Run" game.
Nintendo also has plans for an "Animal Crossing: Pocket Camp" mobile game later this year and is reportedly considering a mobile phone game tied to the popular "Legend of Zelda" series.