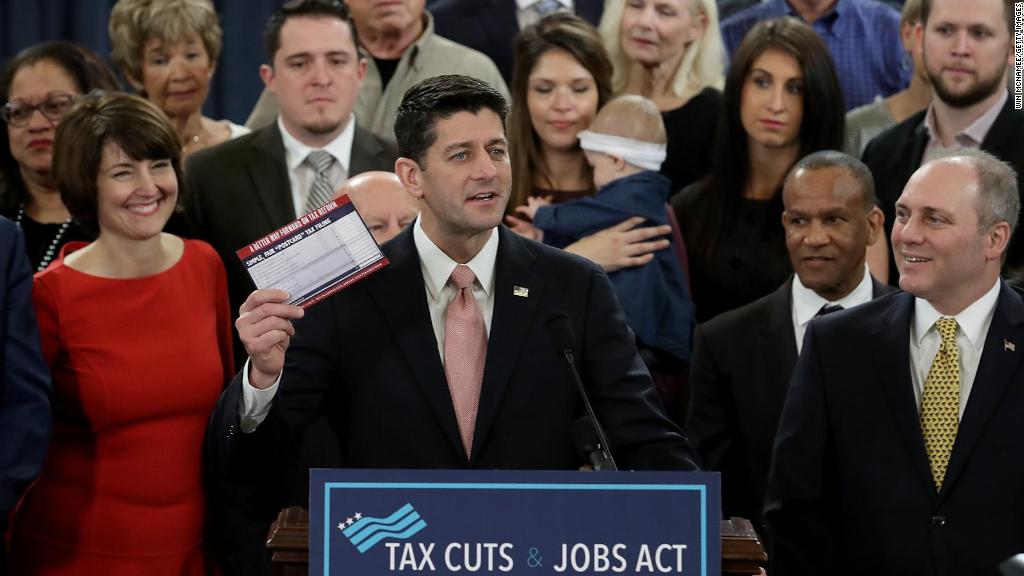 Many business leaders are cheering the corporate tax cuts proposed by President Trump and the GOP.
And then there's Howard Schultz.
The Starbucks (SBUX) executive chairman slammed the House Republican tax proposal for being too heavily skewed toward tax cuts, instead of giving the outdated system much-needed reform.
"This is not tax reform. This is a tax cut. This is fool's gold," Schultz said on Thursday at the New York Times DealBook Conference in Manhattan.
Schultz, who stepped down as Starbucks CEO this year, said corporate America "does not need" the proposed corporate tax cut from 35% to 20%.
"The tax cut proposal is not going to create a more leveled playing field and a more compassionate society," he said.
Of course, Schultz, a Democrat who backed Hillary Clinton in 2016, could merely be positioning himself for a long-rumored run for president.
Asked about a bid for the White House, Schultz said he's "deeply concerned about the country," but "not thinking today about running for president."
The Starbucks exec isn't the only one expressing skepticism about the tax plan. Barclays published a report Wednesday saying the GOP tax plan "is skewed in the direction of tax cuts over reform." Barclays noted that "tax cuts tend to produce temporary effects, rather than permanent ones."
Related: These powerful business groups hate the GOP tax plan
The critical comments from Schultz come just hours after Gary Cohn, President Trump's top economic adviser, talked up the tax plan's support from big business.
"The most excited group out there are big CEOs," Cohn told CNBC.
Pushing back against claims that the tax overhaul would only help business and the wealthy, Cohn predicted companies will return to the United States and workers will get a much-needed raise.
"We see the whole trickle-down through the economy, and that's good for the economy," he said.
The GOP tax plan has received strong support from the Business Roundtable, an influential group of CEOs that champions pro-business policy. On Tuesday, the organization released a national cable TV ad featuring an Illinois manufacturing company to press for tax reform.
Related: What's in the House GOP tax bill for businesses
But other powerful lobbying groups are trying to kill the GOP tax bill because it would close or limit deductions they covet. For instance, the real estate industry is warning that the housing market could be hurt by proposed limits on deductions for mortgage interest and state and local property taxes.
Yet Starbucks itself would seemingly benefit from tax cuts. The coffee giant's effective tax rate last year was 33%, according to Howard Silverblatt at S&P Dow Jones Indices.
Asked what Starbucks would do with savings created by the proposed tax cuts, Schultz said at the DealBook conference that the company would not just add it to its profits.
"We will find other ways to create a contribution back to either the communities we serve, the many initiatives we have about veterans and obviously our people for benefits," Schultz said.