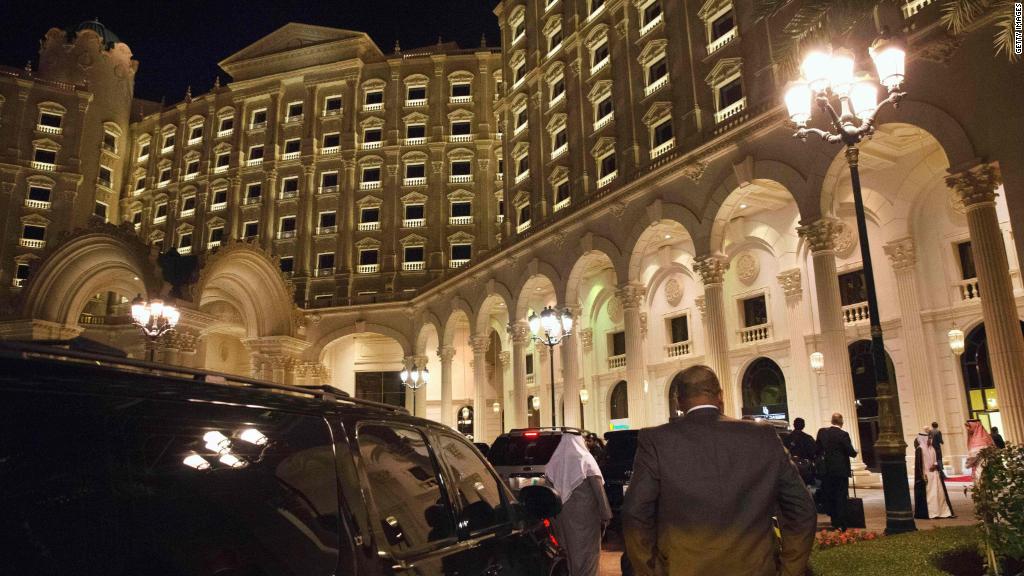 Corrupt practices by Saudi royals and officials have cost the kingdom at least $100 billion over decades.
Saudi Arabia's attorney general, Sheikh Saud Al Mojeb, gave the estimate of the losses in a statement Thursday.
He also said that 208 individuals have been questioned as part of an extensive investigation. Seven of them have been released without charge.
"Based on our investigations over the past three years, we estimate that at least $100 billion has been misused through systematic corruption and embezzlement over several decades," the kingdom's top legal official said.
"The evidence for this wrongdoing is very strong, and confirms the original suspicions which led the Saudi Arabian authorities to begin the investigation in the first place."
Saudi authorities arrested dozens of royals, businessmen and senior government officials on Saturday in a surprise anti-corruption sweep. Those arrested included billionaire businessman Prince Alwaleed bin Talal, the former head of the royal court Khaled Al-Tuwaijri and Saudi media mogul Waleed Al-Ibrahim.
The Saudi central bank has frozen the personal accounts of people under investigation. And authorities in the United Arab Emirates have reportedly asked banks there for information about assets held by 19 Saudi royals and officials.
Related: Arrested Saudi prince built empire from Riyadh to Silicon Valley
It looks like the Saudi authorities may be gearing up for a lengthy probe. Some those arrested are reportedly being held in Riyadh's 5-star Ritz Carlton, which has been out of bounds to other guests since the weekend. Now it appears to be "fully booked" until February 1, 2018.
Marriott (MAR), which owns the hotel, declined to comment on the situation at the Ritz citing "guest privacy."
"We do not discuss the guests or groups with whom we do business or who may be visitors of the hotel," a spokesperson said.
The arrests followed the establishment of a new anti-corruption committee headed by Crown Prince Mohammed bin Salman. It has the power to investigate, arrest, issue travel bans and freeze the assets of those it finds corrupt.
Saudi officials say the arrests are part of an effort to clean house in support of the crown prince's push to overhaul the country's economy and end what he once called its "addiction" to oil. Sweeping changes are already happening, including subsidy cuts, new taxes and the end of a controversial ban on women driving.
Related: Women driving could rev up Saudi economy
"The strengthening of [bin Salman's] position should benefit near-term reform momentum given that the crown prince has been the dominant driving force behind Saudi Arabia's Vision 2030 reform agenda," said Fitch ratings agency in a report on Thursday, but it also warned of an increased risk of a political backlash.
--Tamara Qiblawi contributed to this report.