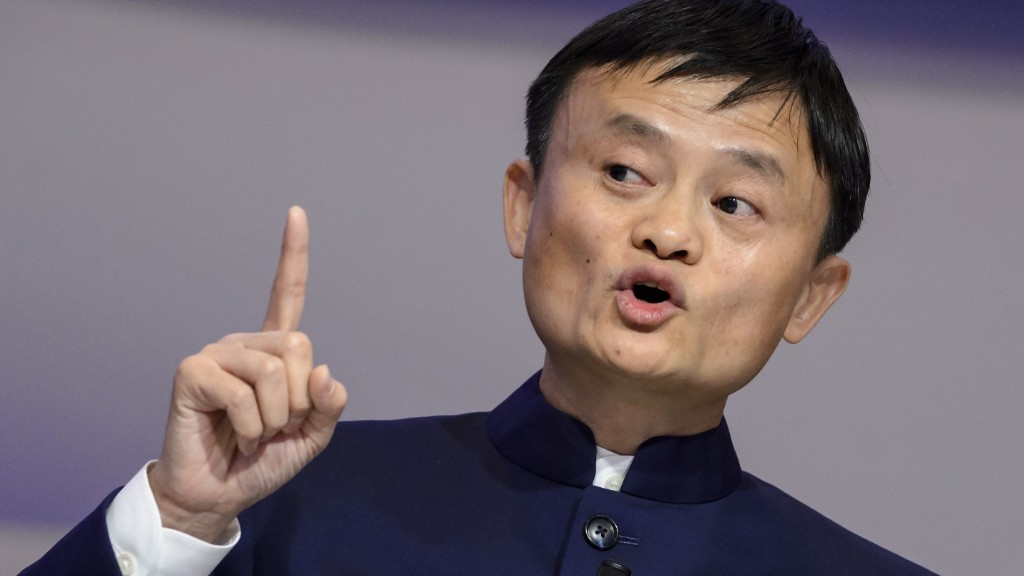 The biggest shopping day of the year is off to a fast start.
It took just two minutes and one second for e-commerce giant Alibaba (BABA) to hit $1 billion in sales for Singles Day, China's annual online shopping extravaganza, the company said Saturday.
Alibaba's sales topped $10 billion after an hour and six minutes.
Singles Day takes place each year on November 11. It started as an informal holiday, sometimes dubbed an anti-Valentine's Day, intended to celebrate those not in relationships.
Alibaba began using the day for product discounts in 2009. The company has since turned it into a global event with discounted products and celebrity appearances. Think Black Friday, but even more staggering.
Related: The jaw-dropping numbers behind China's Singles Day
Alibaba kicked off this year with gala featuring a mix of Chinese and American stars, including musician Pharrell Williams, actress Nicole Kidman and tennis player Maria Sharapova.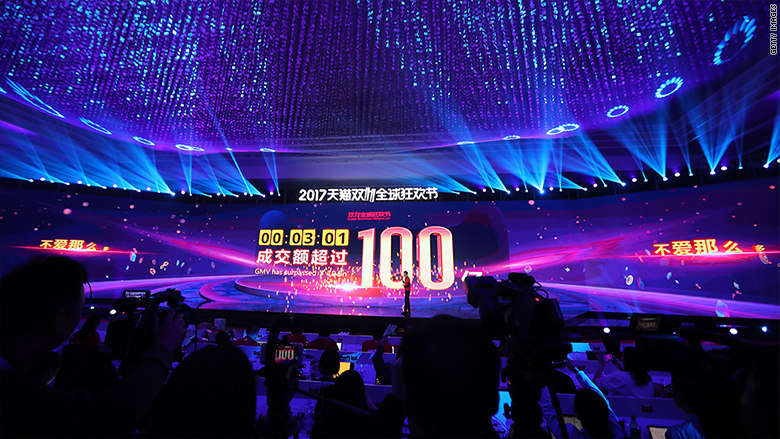 "Alibaba's Singles Day shopping event no doubt will hit another record in sales this year as the Chinese online giant has expanded it to a 24-day shopping and entertainment bonanza," Andria Cheng, an analyst with research firm eMarketer, said in a statement earlier this month.
To put this year's sales in perspective, it took Alibaba nearly five minutes (or more than twice as long) to hit $1 billion in sales on Singles Day in 2016. Alibaba's total sales for the day were $17.8 billion last year.