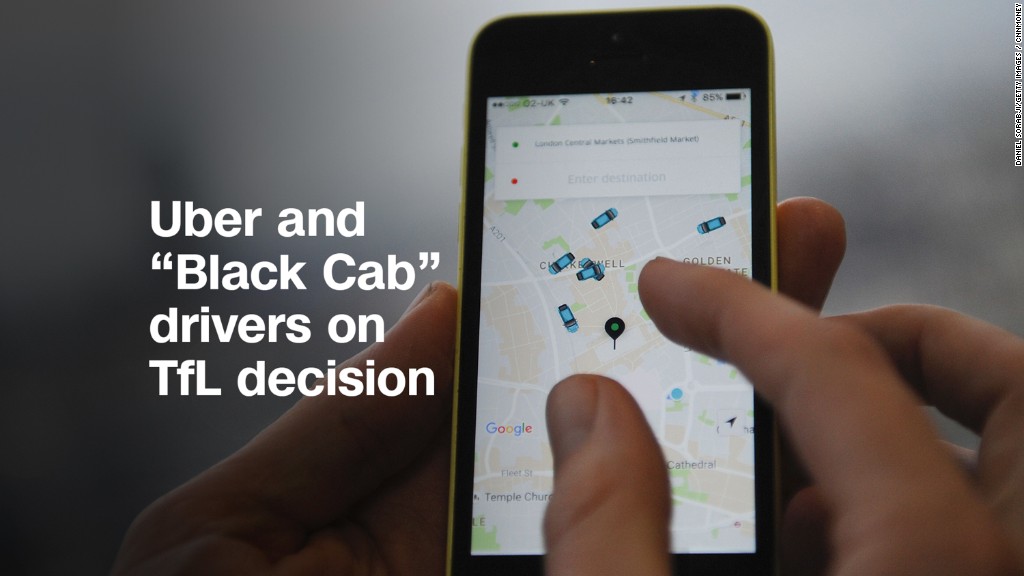 Uber has been dealt another blow in Britain after an employment tribunal affirmed Friday that its drivers should be treated as workers and not contractors.
The startup had been seeking to overturn a 2016 decision that meant its drivers in the country would qualify for the minimum wage, paid time off and other perks.
It's the latest in a series of stumbles for the company in Britain.
London, one of its most important markets, declined to renew the firm's license in September. Uber has been allowed to keep operating in the city while it appeals the decision.
Friday's court ruling could prove to be more important in the long run, however.
Uber has argued in markets around the world that its drivers should be treated as contractors, a classification that typically means fewer benefits and less job security.
In Britain, the U.S. firm's position was contested by GMB, a union for professional drivers. The union hailed the ruling as a "landmark victory" and "vindication" for its members.
Uber said it would launch another appeal in the case, which could end up in the country's Supreme Court.
"Almost all taxi and private hire drivers have been self-employed for decades, long before our app existed," Uber said in a statement. "The main reason why drivers use Uber is because they value the freedom to choose if, when and where they drive."
Related: Uber appeals London decision to pull its license
U.K. employment lawyers said the decision could have huge implications for other companies operating within the so-called gig economy.
"The cloud of uncertainty looming over the gig economy has undoubtedly made new businesses in the U.K. cautious about building a business model around a self-employed ad-hoc workforce," said Nick Elwell-Sutton, a partner at law firm Clyde & Co.
-- Alanna Petroff contributed reporting.