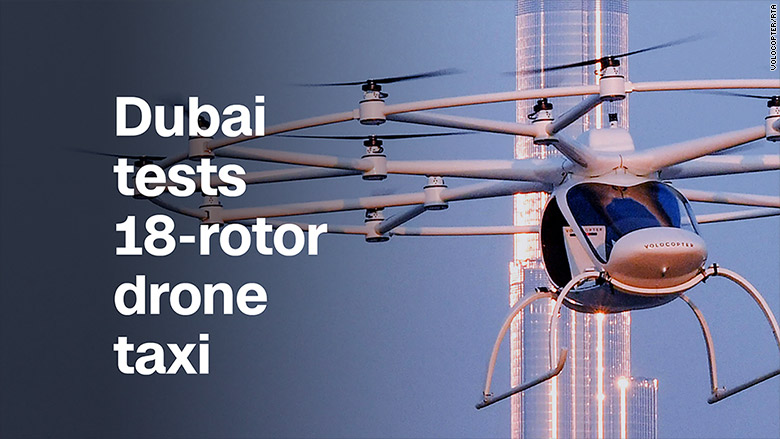 Leaders of the global aerospace industry are gathering for the Dubai Air Show.
The show kicks off Sunday in a region where geopolitical uncertainty has cast a shadow, and where aviation is the backbone of its economic future.
But less business is expected to be conducted than in previous years.
That's because the trio of super-carriers that dominate the region -- Emirates airline, Qatar Airways and Etihad Airways -- have run into struggles after years of rapid growth that could affect purchasing decisions.
Qatar Airways, which has more pending orders for Airbus A350s than any other airline, won't be making the trip at all because the U.A.E. cut diplomatic and transport links with Qatar.
Emirates, which took its 100th double-deck Airbus A380 airliner last week, is expected by some to purchase dozens more jumbo jets. But after slashing 3,000 positions to help its first half profits, there's no certainty.
Plus, the ability to order jetliners is significantly different from a carrier's ability to actually take delivery once they're built years from now. That will depend on the fortunes of a region that's seen a significant slowdown in traffic growth, according to Bernstein Research.
The region's airlines are "managing a slow-moving reckoning," said Richard Aboulafia, vice president of analysis at The Teal Group aerospace consultancy.
Companies like Boeing, Airbus, Embraer and Bombardier may use the opportunity to look beyond the Middle East to Indian carriers and those in north and east Africa that may produce orders.
Global effect
In years past jetliners like the A380 and Boeing 777X have been the prime focus of the show, but a smaller appetite from Middle East airlines means potentially big business for defense companies. This year "in the short term it's military, military, military," said Aboulafia, who expects drone and surveillance aircraft to feature heavily at the show.
The region is a crossroads for defense business. U.S., European, Russian and Chinese companies and governments compete to get their hardware into the region's various militaries.
"You can never have too many sources [of military hardware] because you never want to be cut off," he said. Egypt, for example, is buying Russian-made MiG-29s and French Rafale fighter jets after decades of U.S. aircraft purchases.
Russia's state-owned defense firm plans to bring its ultra-manueverable Sukhoi Su-35. An appearance by the U.S. Air Force's F-22 stealth fighter is also planned.
While much of the Dubai Air Show focuses on moving soldiers or passengers around the region - Dubai also wants to be a leader in future air taxis, and has signed up with Uber's Elevate program as one of its key test cities.
Despite those broader regional concerns, Dubai, a city-state where aviation accounts for 27% of its GDP and which boasts the busiest international airport in the world, has cemented itself on the world's stage.
Standing up Dubai with a strategy of "if you build it they will come...they've more or less passed that with flying colors," said Aboulafia.