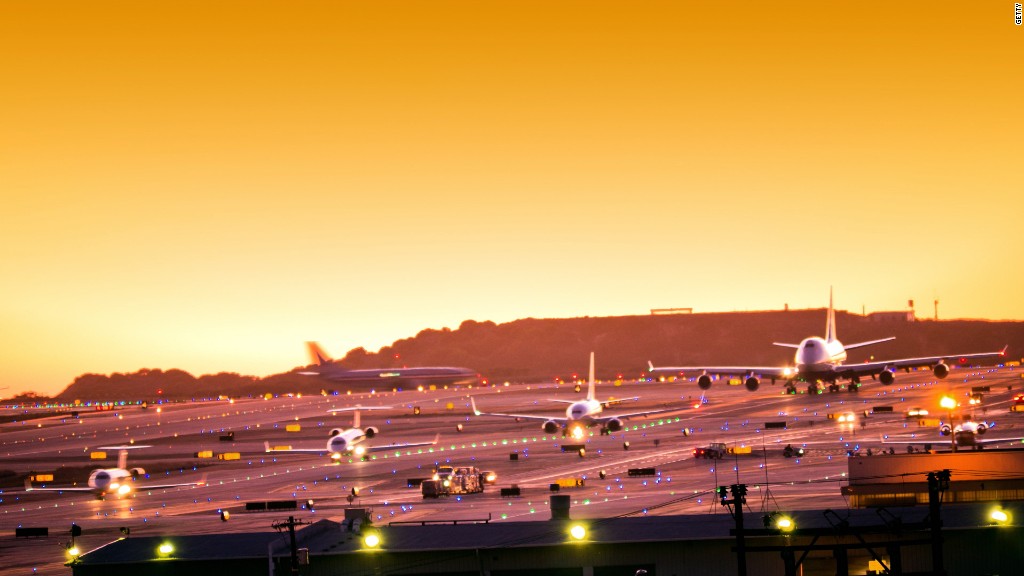 The battle of the plane makers is heating up this week.
Boeing (BA) announced a record-breaking jetliner order from a Middle Eastern airline on Wednesday, right after a massive deal was unveiled by its arch rival, Airbus (EADSF).
The U.S. aerospace company said that FlyDubai of the United Arab Emirates has committed to buy 175 of its 737 Max planes and will have the rights to buy another 50. Altogether, the 225 aircraft have a total value of $27 billion at list prices.
Boeing said it was the biggest ever order from the Middle East for single-aisle passenger planes.
Related: Airbus just inked its biggest airplane order ever
Its announcement came less than two hours after Airbus said it had reached a deal to sell 430 A320neo jetliners -- worth roughly $50 billion at list prices -- to Indigo Partners, which owns several low-cost airlines around the world.
Buyers typically receive discounts of 40% to 60% on the list prices, but can get bigger reductions for huge deals.
The flurry of orders for the global rivals came at the Dubai Air Show, one of a series of international events where the two companies like to clinch big deals.
Market Sectors: See latest news & which stock market segments are performing best
Boeing stole the early headlines with an order for 40 planes, worth $15 billion at list prices, from Dubai's Emirates airline on Sunday.
But after a quiet start, Airbus seized the attention Wednesday with the enormous Indigo Partners deal, which it said was its "largest single commercial announcement ever."
The U.S. plane maker then fired back with the FlyDubai announcement.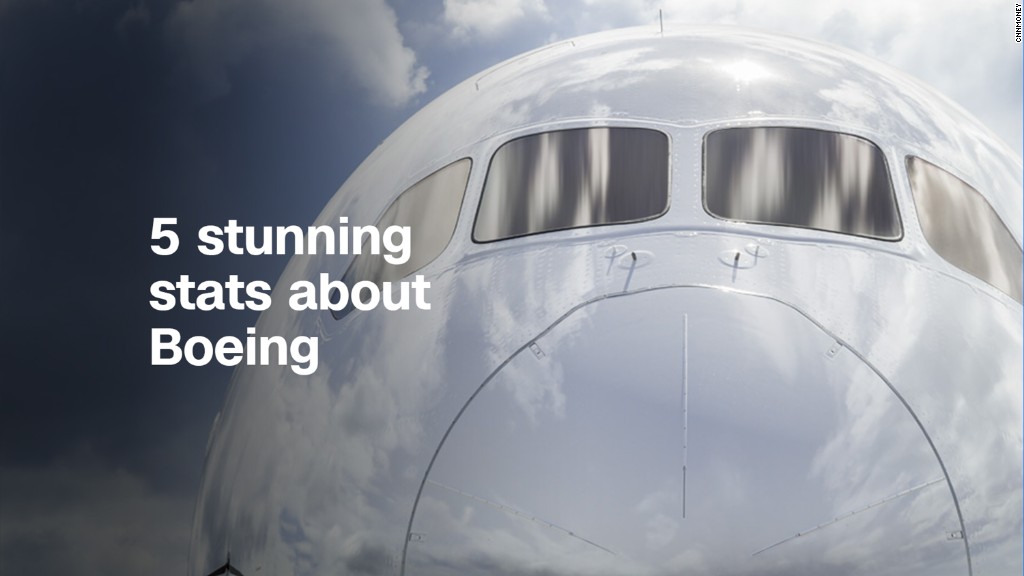 Boeing had a strong lead on its European rival in total orders for this year going into the Dubai event.
FlyDubai, which was already a big Boeing customer, is a low-cost sibling to Emirates, also set up by the Dubai government. The two state-owned airlines have been separate since FlyDubai's founding, but in July announced a partnership agreement that stopped short of a merger but allows them to issue tickets for each other, coordinate schedules and launch new routes.
-- Jon Ostrower contributed to this report.