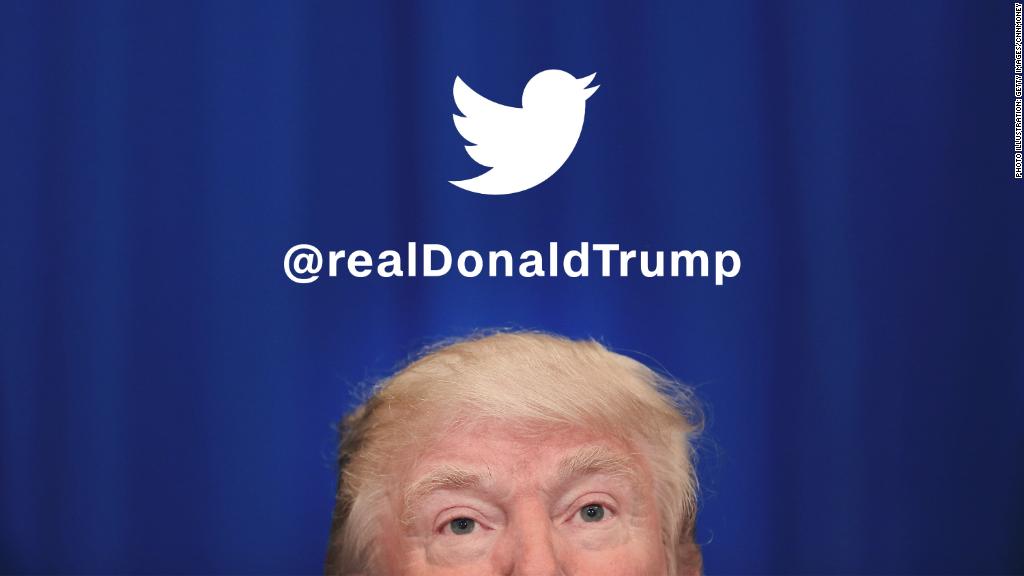 Twitter began removing the verified check mark of some of its users on Wednesday.
The company announced new guidelines for the verification program, and will remove verification from accounts that fall outside those rules.
Tweeting content that incites hate and harassment, includes violent or dangerous behavior, or violates Twitter's rules, could lead to removal of the verification badge.
Twitter's verification badge is a white check mark inside a blue icon next to someone's name indicating the company has verified the person's identity and that the account belongs to them. Celebrities, journalists, and popular personalities often receive the badge.
So far, Twitter (TWTR) has removed the verification from some prominent users. White nationalists Richard Spencer and Jason Kessler, controversial conservative commentator Laura Loomer, and a blogger known as @APurposefulWife all tweeted on Wednesday they had lost their verified status. Twitter also on Wednesday banned far-right figure Tim Gionet, known by his Twitter nickname Baked Alaska.
Kessler, who organized "Unite the Right" protest in Charlottesville, criticized the policy in a tweet. "Twitter has changed their verification policy just to be able to censor me," he said.
Related: Twitter suspends blue check mark verifications
Twitter verified Kessler last week and users immediately complained.
"Verifying white supremacists reinforces the increasing belief that your site is a platform for hate speech. I don't want to give up Twitter, but I may have to," tweeted comedian Michael Ian Black. "Who do you value more, users like me or him?"
In a series of tweets on Wednesday, Twitter said the verification process has been misunderstood.
"Verification has long been perceived as an endorsement," the company tweeted. "We gave verified accounts visual prominence on the service which deepened this perception. We should have addressed this earlier but did not prioritize the work as we should have."
Last week, the company suspended verification due to "confusion" over its policies. It is still not accepting public submissions for verification.
Some Twitter users have criticized Twitter's decision not to remove some verified users from the platform for tweeting harassing content. Twitter previously said one factor it takes into consideration when removing content is the newsworthiness of the tweet, and it recently updated its policies to make that clearer.
It's unclear why some Twitter users are losing their verification while others are removed from the site completely. Twitter declined to comment on that issue.