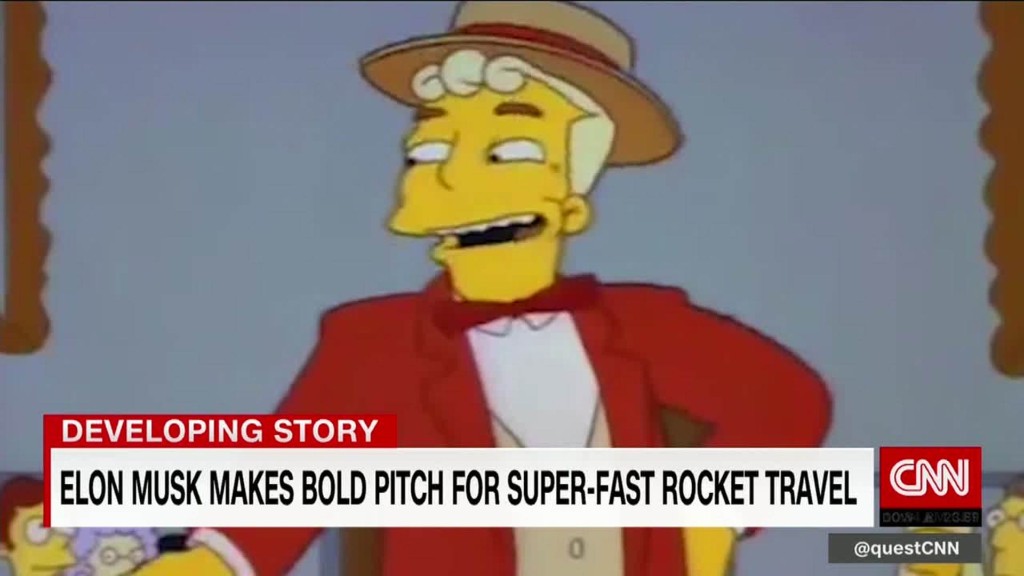 Tesla's long-awaited electric tractor-trailer truck will debut on Thursday night.
Tesla CEO Elon Musk has promised a big, powerful truck he has nicknamed "The Beast." A teaser image Telsa (TSLA) has released, showing the truck heavily backlit, reveals a tall silhouette with futuristic angular headlights.
But Tesla is rolling into a big new market very different from the passenger vehicles it sells now. And the company is already facing major production issues with the cars it already makes.
Musk has frequently touted the truck's reveal which was originally set for September, but it's been delayed. Most recently, it was pushed to November because, Tesla said, it needed to divert resources to help restore power in Puerto Rico after Hurricane Maria -- Tesla makes power storage equipment as well as cars. It also needed to attend to problems with the Model 3 sedan, only 260 of which have been made since July.
Now, at an event that will take place at 8pm tonight in California, Tesla will unveil the new truck.
Related: Elon Musk: Tesla will reveal semi-truck 'beast' next month
It will be a challenging new line of business for Musk, due primarily to basic physics. Semi trucks, which tow large, heavy trailers at high speeds for long distances, are by their very nature not ideal candidates for electric power.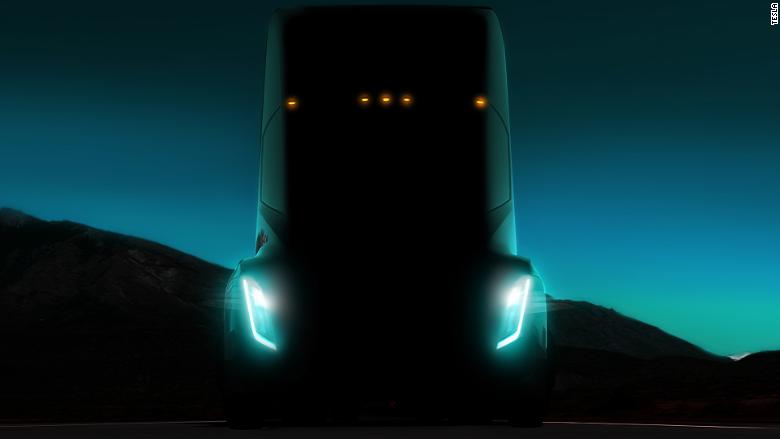 The reason: A semi truck requires lots of energy to run, and more energy means more batteries. Since the whole point of a truck is to carry cargo, a truck that uses a lot of space just to haul its own batteries would be problematic. The truck could use smaller batteries, but then it would have to stop more often to recharge and, in the trucking industry, downtime costs money.
Electric delivery trucks are already on the market, delivering goods on local routes. Those sorts of trips, involving relatively short routes at slow speeds that start and end at the same location, are well suited to a battery-powered truck. Power demands are relatively low and the trucks can easily be recharged before each shift.
Related: Does Tesla have enough cash to fix Model 3 production woes?
That's why many analysts have suggested that Tesla's semi truck would be best used to move cargo from ports to other relatively nearby locations such as rail yards, warehouses or distribution centers. As with smaller delivery trucks, this would involve short trips that would have the truck back at a base location for charging.
Toyota (TM) announced last month that it started a program at the Port of Los Angeles to put hydrogen-powered semi-trucks, which face some of the same challenges as battery-powered ones, to just this sort of use.
Tesla has also said it's working to apply its semi-autonomous driving technologies to the semi-truck. Other companies are also working to build self-driving semis, including Freightliner, which announced it was testing an autonomously-driven semi-truck back in 2015.