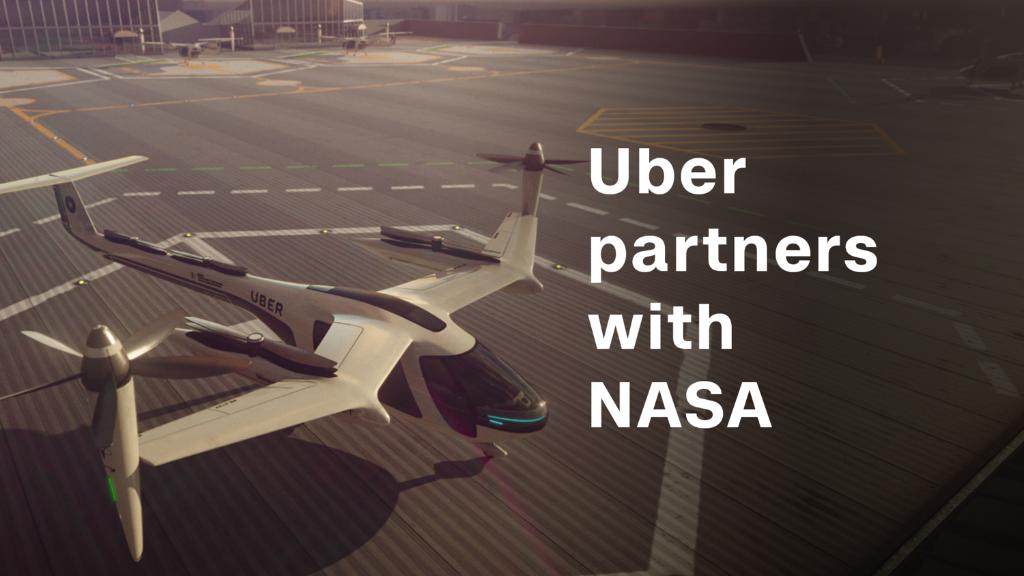 Some of the hottest real estate in cities right now is curbspace.
It's in such demand that cities including Washington, D.C., San Francisco and Fort Lauderdale, Florida have unveiled test programs that rethink this precious resource.
The cities are replacing commercial parking spots with reserved pickup and dropoff areas for Uber and Lyft.
It's a part of a larger effort to improve safety and address issues, such as double-parking, blocked bike lanes and impeded transit lanes.
The rising popularity of ride-sharing services, e-commerce deliveries and bikeshare networks has triggered cities to reassess how to manage curbspace, according to experts.
"I've noticed this conversation starting to emerge rapidly in most of the large cities where we operate," Emily Castor, senior director of transportation policy at Lyft, told CNN Tech.
Gerry Tierney, director of the mobility research lab at design firm Perkins+Will, believes most cities will have reserved pick-up and drop-off spots in dense downtown areas in the next few years.
"The Wild West of pick you up anywhere and drop you off anywhere is over," Tierney told CNN Tech. "It's total common sense that we designate these areas."
Although cities sometimes have strained relationships with ridesharing companies, there's incentive for both to find common ground over better use of public space.
"There's a lot of benefits to getting this right -- not just for the people who use our service, but for overall transportation on the streets," Andrew Salzberg, Uber's head of transportation policy and research told CNN Tech. "When there's not sufficient space for these connections to happen, there can be some negative spillover."
Related: Dashcams are helping rideshare drivers boost their pay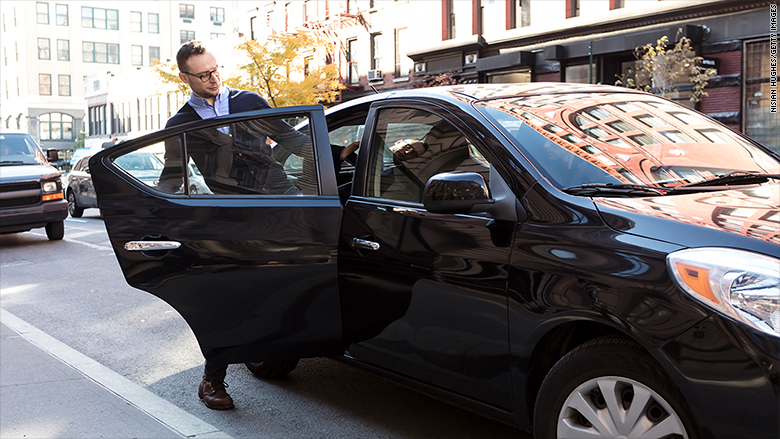 Last week, San Francisco announced plans for a pilot that would designate dropoff zones for ridesharing services in a popular commercial corridor. Bicycling advocacy organizations in San Francisco, as well as Washington D.C., have been receptive to tests amid concerns about blocked bike lanes.
According to Brian Wiedenmeier, executive director at the San Francisco Bicycle Coalition, the city's popular bike route on Valencia Street has become unpleasant due to ride-sharing growth.
Meanwhile, Uber recently worked with local government in Fort Lauderdale to identify hotspots for pick-ups and dropoffs on Las Olas Boulevard, a lively area with nightlife and dining. After Thanksgiving, the city will launch a six-month pilot project that converts 18 parking spots in three areas into designated pickup and dropoff zones during high-traffic hours, weekday nights and weekends.
Following an initial grace period, drivers who do not use the zones may be fined.
Washington, D.C. is testing a similar approach near DuPont Circle, a popular nightlife destination. The ridesharing companies recommended specific sections of the neighborhood for drop areas. On weekend evenings, the city has replaced 61 parking spaces with reserved zones.
There's incentives for drivers, too.
"When you get into the heart of the city, passengers often want to be dropped off or picked up in illegal and sometimes dangerous places," said Harry Campbell, editor of TheRideShareGuy.com, a blog for drivers.
He calls handling pick-ups and dropoffs the most challenging part about being a driver.
But the trend of pickup and dropoff zones is so new that there are no clear best practices yet. Cities are expecting to learn from the trials and improve accordingly. One open question is whether ridesharing companies will have to pay to access the zones.
According to Catherine Prince, Fort Lauderdale's mobility project manager, to scale these zones around the city, some form of compensation would be needed to account for lost parking revenue. The city relies on that revenue to fund projects.
Meanwhile, in San Francisco, negotiations are ongoing between the government and the ridesharing companies to finalize an agreement.
The arrangements with cities may also set the stage for self-driving taxis, which will likely need reserved, curbside spots to effectively meet customers.
"This is sort of like a beta test for autonomous vehicles, when people will summon cars on demand," Tierney said. "You have to first make sure the ridesharing works effectively with transit, bus, bike lanes and everyone using the street."