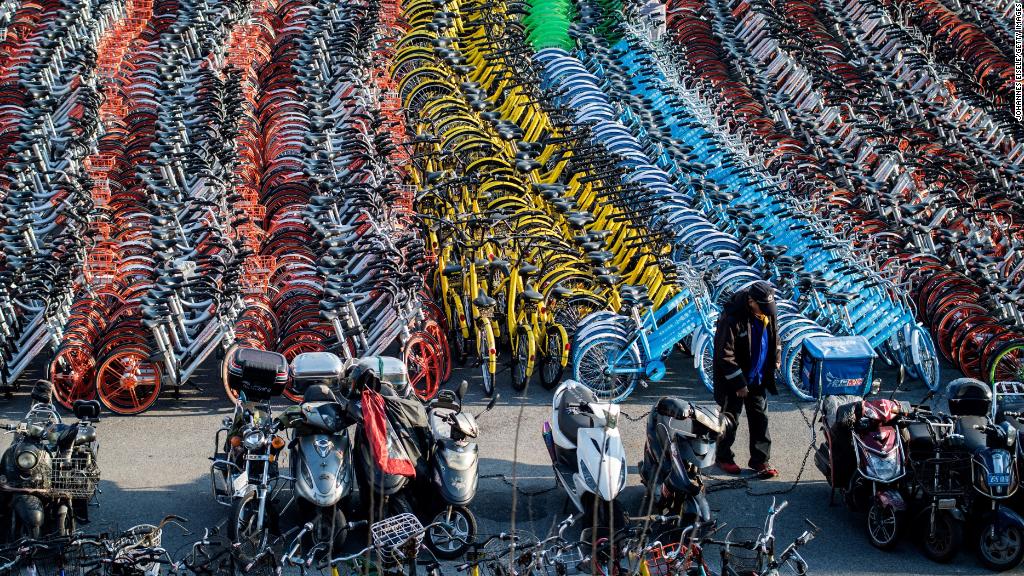 Quest's Profitable Moment
It is always fascinating to visit and experience countries in transition. I am in Saudi Arabia where I have been attending the Misk Global Forum.
Saudi is undergoing a transformation the likes of which haven't been seen in decades. Crown Prince Mohammed Bin Salman has made dramatic changes, from decreeing that women can drive next year to a massive crackdown on corruption. More than 200 arrests have sent the message: It's no longer business as usual in Saudi.
Sign up for the weekly Quest newsletter in your inbox
What's fascinating is the enormous swell of support from the youth for these changes. "About time" is the response to the economic changes. "Good riddance" (and worse) is thrown at those arrested for corruption.
It's too soon to say what the long term result will be, but life is changing here in Saudi and it's about time.
Canada fights back as NAFTA talks restart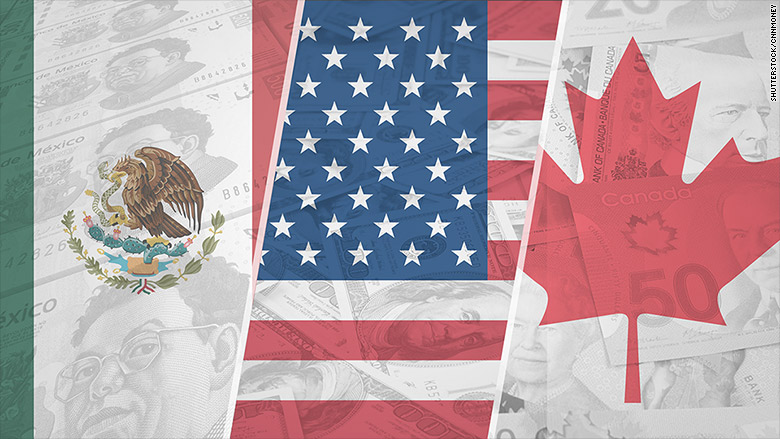 Prime Minister Justin Trudeau isn't tolerating President Trump's tariffs on Canadian lumber.
Trudeau's administration filed a motion to create a panel of trade judges to resolve a dispute between American and Canadian lumber companies. The U.S. has slapped an 18% tariff on Canadian lumber. The timing is critical: NAFTA talks aren't going well and Round 5 begins in Mexico City on Friday.
Trudeau, and Mexican President Enrique Pena Nieto, are also looking for alternatives: Their countries essentially agreed to revive TPP with nine other countries. Trump didn't commit, but he did return from Asia to brag about all the deals he signed with China and others.
-- Patrick Gillespie
Can Saudi Arabia be the next Silicon Valley?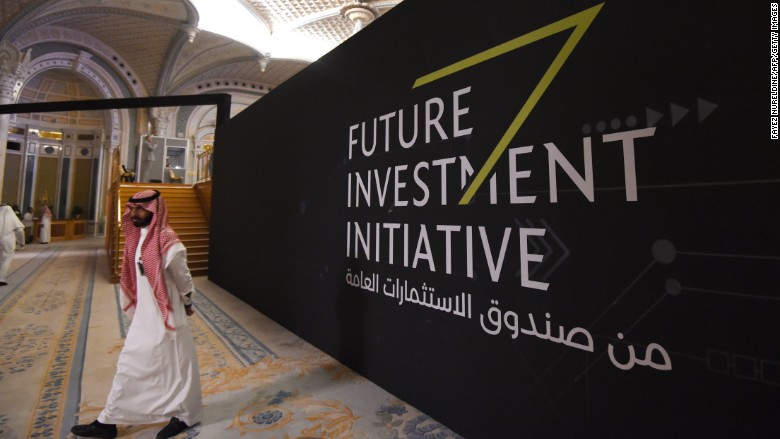 Saudi Arabia wants to become less reliant on oil.
The government is taking steps to make it easier for entrepreneurs to launch startups there. Saudi Arabia has no major tech firms, but a Saudi governor who helps oversee small businesses hopes the kingdom will one day be home to its own Apple or Google.
Meanwhile, the United States is becoming more like Saudi Arabia. Thanks to a booming shale gas industry, the International Energy Agency predicts America will export more oil than it imports within the next decade.
-- Paul R. La Monica
Boeing & Airbus fly high in battle for the skies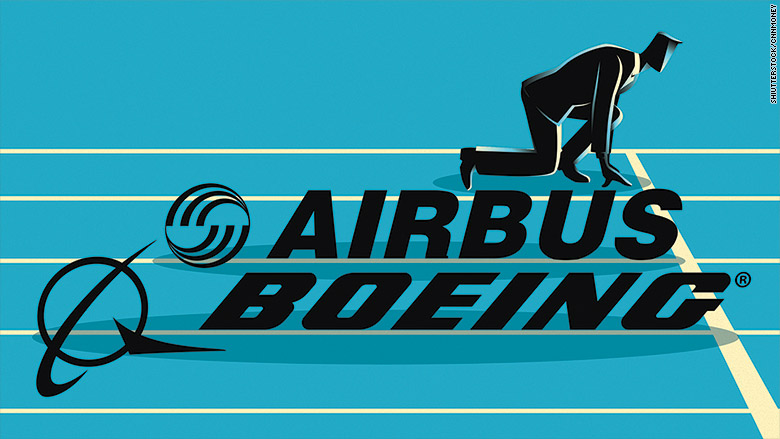 Boeing and Airbus were big winners at the Dubai Air Show. Boeing inked deals to sell 225 of its 737 Max planes to FlyDubai and 40 787-10 Dreamliners to Emirates. The two purchases are worth $42 billion at list prices.
But Airbus countered that with a sale of 430 A320neo jets to Indigo Partners, which owns several low-cost airlines around the globe. The deal is worth $50 billion at list prices.
Investors are giddy. Airbus rose this week and its stock is up more than 35% this year. Boeing rallied too. It's soared 70% in 2017 -- tops in the Dow.
-- Paul R. La Monica
The Chinese tech giant taking on Facebook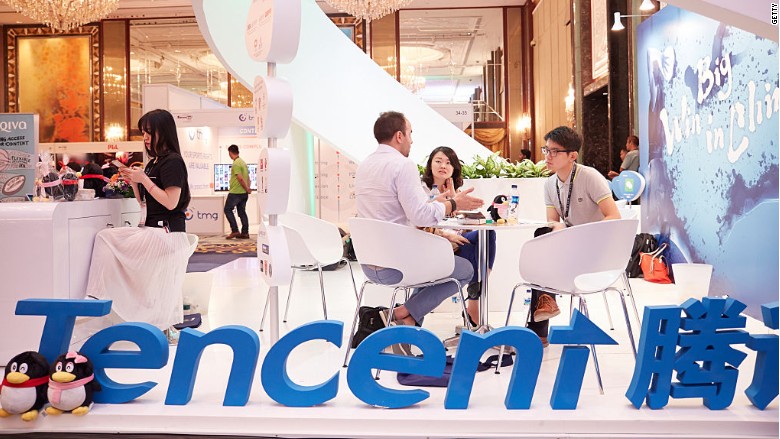 Watch out, Zuckerberg. Shares in Tencent, a Chinese social media and gaming conglomerate, have more than doubled in value over the past year, and the company is inching closer to Facebook's $570 billion market cap.
Its secret weapon: WeChat, a wildly popular social networking platform with almost one billion users.
While Facebook is decidedly more global -- almost all of WeChat's users are in China -- investors also have their eyes on Tencent's investments in smartphone games, mobile payments and music streaming.
-- Julia Horowitz
Quick takes
Putin gives Venezuela a lifeline after default. Watch out: You may own its debt
Speaking of Russia, Moscow is relinquishing control of iconic Kalashnikov
GE's cash crunch forces dividend to be halved. Fixing this mess will be difficult
Life in Zimbabwe under Robert Mugabe: Food shortages, corruption, inflation
Norway used oil to build a $1T pension fund. Now it wants to dump oil stocks
What's next
Thanksgiving festivities: U.S. markets will be closed on Thursday in observance of Thanksgiving Day. Trading will also shut down at 1 p.m. ET on Friday. Due to the holiday, Quest's Profitable Moment will be published on Wednesday next week.
Earnings parade continues: Not to be outdone by the Macy's Thanksgiving Day parade in Manhattan, another batch of major companies are due to report results next week. Highlights include Lowe's, Salesforce, GameStop, Campbell Soup and both HP Inc. and HP Enterprises.