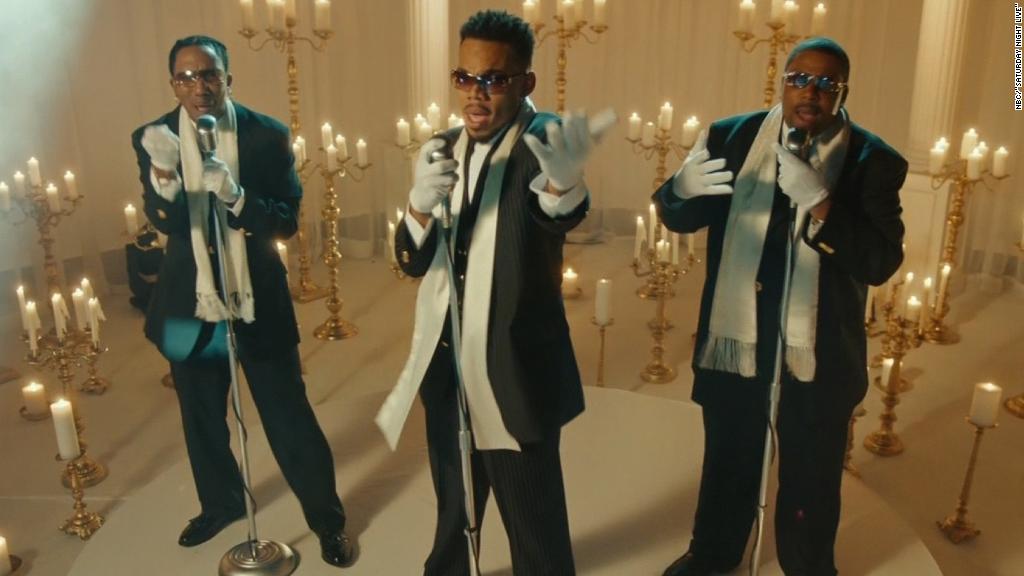 "Saturday Night Live" took on Senator -- and former SNLer -- Al Franken on Saturday night after a woman said he groped and kissed her without her consent.
"Senator Al Franken is being accused of sexual misconduct on a 2006 U.S.O. Tour by Leann Tweeden, who posted this photo of Franken apparently groping her breasts while she was asleep," said Colin Jost, co-host of "Weekend Update" pointing to the photo of Franken and Tweeden. "Now, I know this photo looks bad, but remember it also is bad."
Jost then noted that the photo was taken before Franken ran for public office, but was taken after he was "a sophomore in high school."
"Pretty hard to be like, 'Oh, c'mon he didn't know any better, he was only 55,'" Jost added.
Franken, who is a former "SNL" writer and performer, was accused by Tweeden, a female radio news anchor, on Thursday. This led the Minnesota senator to issue an apology.
It also led to President Trump blasting Franken on Twitter, which opened up Trump to scrutiny over the past accusations of sexual assault that have been levied against him. And that led to others criticizing Trump for largely keeping quiet regarding the allegations of sexual abuse against Alabama Republican Senate candidate Roy Moore.
Criticisms that "Weekend Update" host, Michael Che, pointed out.
"And without even looking, you can bet that President Trump called out Al Franken and not Roy Moore, who's accused of way worse by the way, but Franken is a liberal and Trump and Moore are conservatives, and in this country everybody has to pick a side," Che said. "Except for me, I think they're all bitches."
This week's host Chance The Rapper also got in on the laughs with some musical love for the country's former President, Barack Obama.
Chance and cast members Kenan Thompson and Chris Redd put together a soulful R&B song in which they asked Obama to come back to the White House.
"Every night I turn the TV on and cry, and I cry, and I cry. I say why? I feel like we're all gonna die," the three sang. "So come back, Barack."