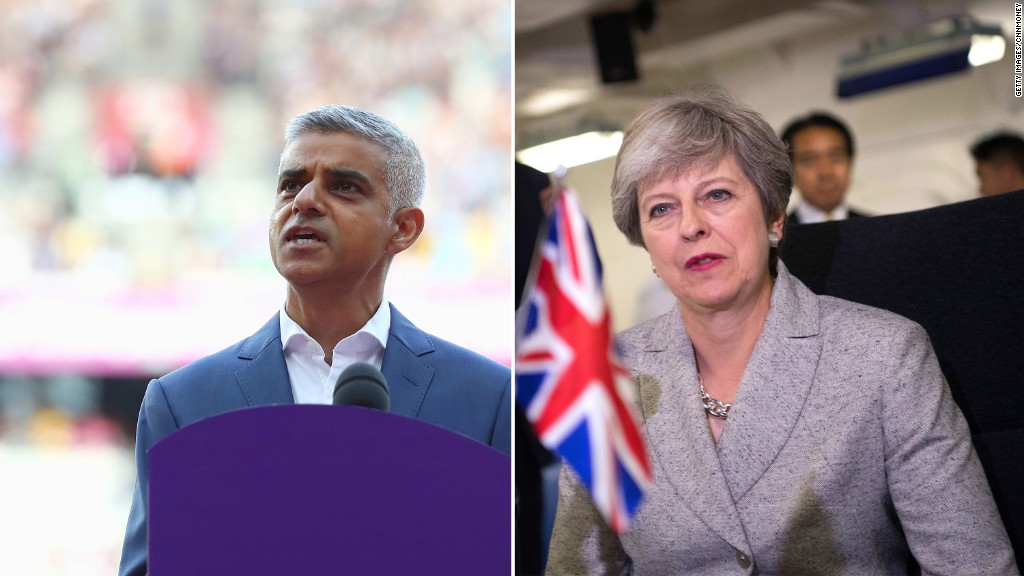 Brexit is beginning to bite: Over 1,000 well-paying jobs currently based in London are moving to Amsterdam and Paris.
The European Union decided Monday that the European Medicines Agency will move to Amsterdam ahead of Britain's departure from the bloc in March 2019.
A second agency based in London, the European Banking Authority, will relocate to Paris.
The decisions are some of the first concrete examples of jobs leaving London because of regulatory and structural changes caused by Brexit.
The fear is that a trickle of lost jobs could turn into a flood, weakening the ecosystem of legal, banking, tech and scientific expertise that has turned London into one of the world's top business hubs.
Britain is bracing for tens of thousands of potential job losses. The European Central Bank said last week that roughly 50 banks have already discussed relocation plans with EU authorities.
Related: The CNNMoney Brexit jobs tracker
The two EU agencies were highly sought after: Lobbying was intense ahead of the decision, with bid cities producing glossy brochures and promotional materials.
Voting by representatives of all EU member states (minus Britain) were made via secret ballot.
Nineteen cities had bid to host the European Medicines Agency, which supervises the safety of human and veterinary medicines across the bloc.
Bratislava was reportedly a favorite, but it was eliminated in an early round of voting. In the end, Milan lost out to Amsterdam in a tie breaker.
Amsterdam had been the top choice of staffers, according to the agency.
Eight cities competed for the European Banking Authority, which regulates financial firms. Four cities -- Brussels, Warsaw, Vienna and Dublin -- put their names down for both agencies.
Related: Why Britain needs the immigrants it doesn't want
The German financial capital of Frankfurt had been seen as a frontrunner to land the banking regulator. But Paris, which has aggressively courted U.K. firms in the wake of Brexit, triumphed.
Donald Tusk, president of the European Council, said the real winner of the votes will be the bloc of 27 countries.
"Organized and getting ready for #Brexit," he tweeted.
The European Medicines Agency employs roughly 900 people, while the European Banking Authority has a smaller staff of around 170.
Related: Why business is beginning to panic about Brexit
The employees are highly qualified, with most holding at least one university degree. Their pay is well above the average for London, with benefits that include child care and housing allowances, pensions and health care. Workers are required to speak English and at least one other European language.
Their economic muscle extends beyond salaries: The European Medicines Agency says its next base must have schools to accommodate 600 children, and 900 households will need affordable homes with good transport links.
Both agencies frequently host seminars and conferences, bringing even more visitors and money into their home cities. The European Medicines Agency alone hosted 36,000 visiting experts in 2016.
-- James Frater contributed reporting.